After eight years of marriage, Fergie and Josh Duhamel officially announced their separation on Sept, 13, 2017.
"With absolute love and respect we decided to separate as a couple earlier this year," the couple told People magazine in a joint statement. "To give our family the best opportunity to adjust, we wanted to keep this a private matter before sharing it with the public. We are and will always be united in our support of each other and our family."
It's official. Almost two years after announcing their separation, Jennifer Garner has filed for divorce from Ben Affleck.
TMZ reports that both actors filed without a lawyer, and Affleck filed his response at the same time that Garner filed the petition. Both documents mirror each other completely, suggesting that the two coordinated and are ending things amicably.
They are both seeking joint legal and physical custody of their three children, Violet, 11, Seraphina, 8, and Samuel, 5, and negotiating a financial settlement. They never filed a prenup, so technically everything should be split in half unless a different agreement is reached.
We wish them and their family the best!
[Photo: Splash News]
UPDATE: Details on Brad Pitt and Angelina Jolie's divorce and custody battle have been all over the press since last September. That ends today, according to a statement the former couple released to CNN.
Jolie and Pitt have agreed to seal documents about their divorce to protect their six children. "The parties and their counsel have signed agreements to preserve the privacy rights of their children and family by keeping all court documents confidential and engaging a private judge to make any necessary legal decisions and to facilitate the expeditious resolution of any remaining issues," their statement reads. "The parents are committed to act as a united front to effectuate recovery and reunification." We wish them and their children the best.
Brad Pitt has broken his silence on the split. He released this statement to PEOPLE: "I am very saddened by this, but what matters most now is the well-being of our kids. I kindly ask the press to give them the space they deserve during this challenging time."
This is absolutely heartbreaking. Multiple outlets, including PEOPLE, are reporting that Angelina Jolie has filed for divorce from Brad Pitt.
Jolie cited "irreconcilable differences" in legal documents she filed on Monday, according to TMZ. She asked for physical custody of the couple's six children: Maddox, Pax, Zahara, Shiloh, Vivienne and Knox. She also asked for Pitt to be granted visitation rights.
Additional documents from the divorce filing reveal that Jolie is asking for "miscellaneous jewelry and other personal affects" listed under "seperate property." She is also wants "earnings and accumulations" that she made "from and after the date of seperation." Jolie requested "additional seperate property assets" and adds that "the exact nature and extent of which are not presently known."
A source told Us Weekly that Jolie made the decision to divorce Pitt "one week ago" and "an incident took place" that prompted her to file. It "affected the entire family."
Jolie's attorney, Robert Offer, released a statement to Harper's Bazaar regarding the split: "Angelina has filed for dissolution of the marriage. This decision was made for the health of the family. She will not be commenting, and asks that the family be given privacy at this time."
Jon Voight (Jolie's father) revealed to Radar that the divorce took him by surprise. "I don't know much about it except it must be something serious. I just got the news and I'm concerned." The two had a rocky relationship but made amends in 2007 after the death of Jolie's mother, Marcheline Bertrand.
"Brangelina" first met on the set of Mr. & Mrs. Smith in 2003 and started dating after Pitt's divorce from Jennifer Aniston in 2005. The couple was engaged after seven years of dating in 2012 and wed at the famiy's French estate in 2014. We wish the best for their family!
[Photo: Splash News]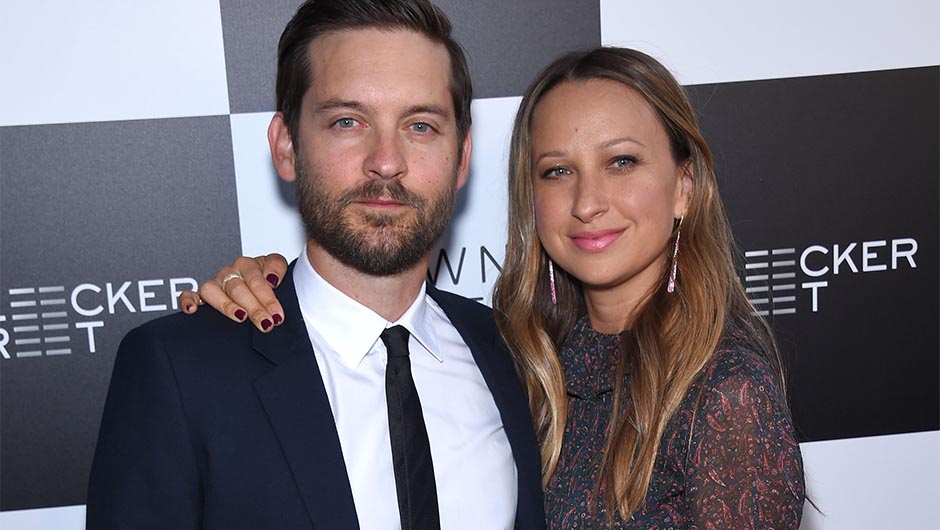 So sad. Tobey Maguire and jewelry designer Jennifer Meyer are splitting after nine years of marriage and 13 years together.
The couple, who are parents to Ruby, 9 and Otis, 7, released this joint statement: "After much soul searching and consideration we have made the decision to separate as a couple. As devoted parents, our first priority remains raising our children together with enduring love, respect and friendship."
A source tells Us Weekly that the decision "was not sudden" and there was "no drama." The source explains, "They are committed to remaining friends for their children and wanted to wait to make sure of that. hey went back and forth on this decision but realized this is where the relationship is and they simply grew apart."
We wish their family all the best!
[Photo: Splash News]
So sad. Liev Schreiber and Naomi Watts have called it quits after 11 years and two children together,
The couple released this joint statement to E! News, "Over the past few months we've come to the conclusion that the best way forward for us as a family is to seperate as a couple. It is with great love, respect, and friendship in our hearts that we look forward to raising our children together and exploring this new phase of our relationship." The added, "While we appreciate your curiosity and support, we ask the press to be mindful of our children and respect their right to privacy."
While the breakup comes as a shock to most of us (the couple was spotted holding hands earlier this month), a source says the split has been "a long time coming."
We wish the best for them and their family!
[Photo: Splash News]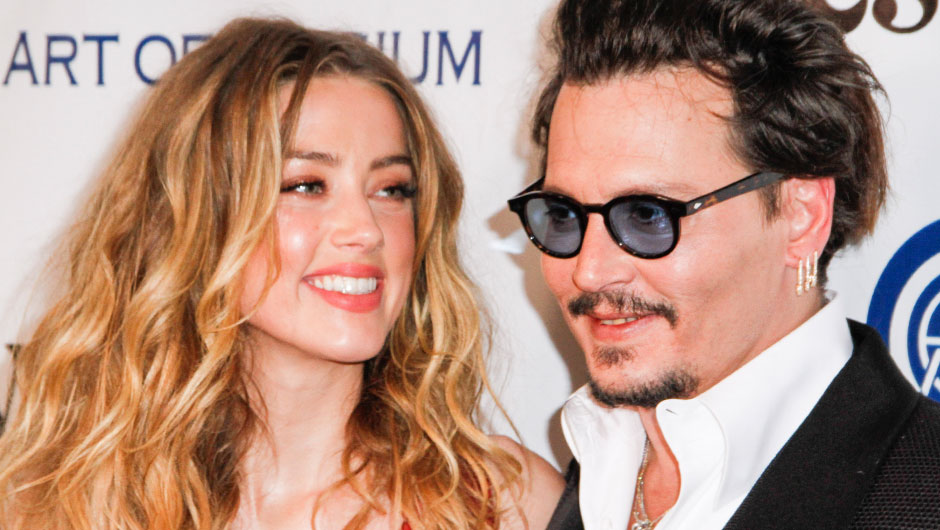 Ambe Heard & Johnny Depp
UPDATE: Johnny Depp and Amber Heard have settled their divorce. Amber withdrew her request for a domestic violence restraining order on Tuesday, August 16, and Johnny agreed to pay his ex-wife $7 million, according to TMZ. The former couple released this joint statement: "Our relationship was intensely passionate and at times volatile, but always bound by love... Neither party has made false accusations for financial gain. There was never any intent of physical or emotional harm. Amber wishes the best for Johnny in the future. Amber will be donating financial proceeds from the divorce to a charity. There will be no further public statements about this matter."
Have you heard the news? (Sorry.) Amber Heard and Johnny Depp are divorcing after a year of marriage.

The actress filed for divorce from the "Pirates" franchise star in court, citing "irreconcilable differences" (an oldie, but a goodie). She requested spousal support, which Depp has asked a judge to deny. We have a feeling it's only going to get crazier from here--stay tuned for more on the breakup.