The bridal shower is a special day for the bride–and not just because she's showered with gifts and well wishes. It's also a wedding-related event that she doesn't need to plan at all, so she can really just sit back and enjoy the day. For bridesmaids planning a summer shower, there are plenty of fun and creative ideas that will not only wow the bride, but also the other guests.
Here are eight that the bride is sure to love:
1. Make Your Own Ice Cream Bar
Incorporate a fun build your own sundae bar, says Alana Futcher, Chancey Charm Washington DC Wedding Planner. "Depending on the time of day, guests could go for a sweet treat and what better way than to have an ice cream bar," she says.
2. Have A Pool Party
"For summer showers, I love dreaming up the bride's favorite things about summer," says Skylar Caitlin, Chancey Charm Houston Wedding Planner. "Does she love a good pool day? Try a glamorous shower in a cabana at a rooftop pool with a view of the city. Add fun blow up floats and plenty of umbrella drinks to go around."
3. Host A Garden Tea Party
This idea is timeless and classic, says Meghan Brumbley of DC Engaged. Choose a garden with a lot of natural flowers can provide the perfect setting to sit around over finger sandwiches, tea, and mimosas.
4. Have A Picnic At The Beach
Who doesn't love the beach on a hot summer's day? You'll get foamy waves, warm sand caressing your feet, and the refreshing, unmistakable, smell of the sea. "Bring a picnic mat, bagels, salads, spreads and of course, a fresh fruit salad or smoothies for dessert," Caleb Backe of Maple Holistics recommends.
5. Have A Movie Viewing Party
Brumbley is renting out the space above a retro movie theatre for one of her brides for a viewing of Mamma Mia 2 this summer. "Bridal showers tend to have a mother-daughter type feel and Mamma Mia is the perfect match for this vibe," she explains. "We plan on having cocktails followed by a viewing of the movie from the connected balcony and then holding the traditional part the bridal shower."
6. Host A Bubbly Brunch
Ladies love to brunch, and champagne is the perfect drink to toast the bride's happiness. But get creative, says Katie Segner of It's in the Details. "When setting up the Bubbly Bar, get creative with your options--have carafes of orange juice, cranberry juice, and pineapple juice available, but mix in some sorbet, fresh fruits, and even some fancy popsicles," she says. "Guests love the variety and the ability to make their own signature drink."
7. Have A Summer Barbecue
Summer is prime barbecue season, so this idea is perfect for an outdoor event. "Try BBQ buffet offerings with fresh desserts and seasonal fruit," says the event planning team at Larkspur Events & Dining.
8. Take A Floral Arranging Class
For a bridal shower theme everyone will love, talk to your wedding florist about hosting a workshop, suggests Amanda Lankford of Amanda Jewel Floral + Design. "Guests can learn how to create a beautiful arrangement, floral crown or even floral jewelry," she explains. "It is something fun and hands-on, as well as helps get to know your floral designer prior to your big day."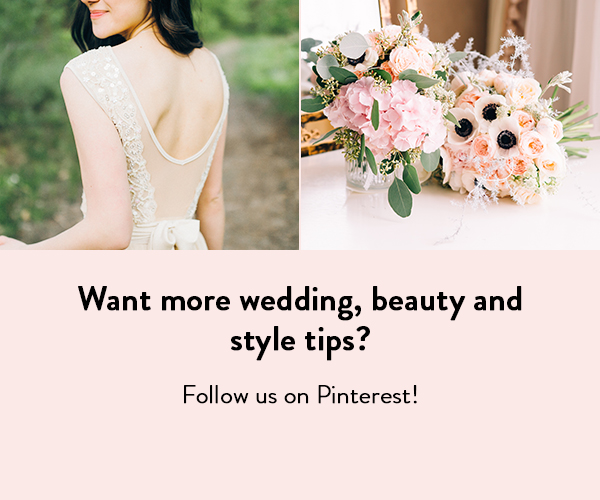 Want more wedding tips and advice? Follow SheFinds on Pinterest!
[Photos: Shutterstock]