The day before the wedding is going to be filled with lots of excitement, and maybe a bit of stress, too. That's normal since it's likely that there are still some things you'll need to check off the to-do list. Here are five tasks brides often forget to do right before the big day.
[Photos: Shutterstock]
Not Putting Together An Emergency Kit
An emergency kit should have items that you might need throughout the big day, just in case. A needle and thread, a stain removal stick, deodorant and breath mints are common things brides include in their kits. You can pack your own, or buy a premade set! We recommend the Minimergency Kit for Brides from David's Bridal!
Getting A Blowout
It's actually easier for your stylist to work on "unclean" hair. Get a blowout a day -- or even two days -- before the big day. Your hair will look great not only for the wedding, but the rehearsal dinner, too!
Not Organizing Vendor Tips
Separate tips into envelopes that are clearly marked with each vendor's name. Then, you can hand them off to one of your parents, the best man or maid of honor for the next day.
Forgetting To Pack For The Honeymoon
Trust us, you will not have time to pack anything the morning of the wedding. And, you'll likely be too tired to do it the next day. Finish packing the night before and put the suitcase to the side. Then, don't think about it until you're ready to leave for the airport!
Not Confirming Reservations
Speaking of the honeymoon, don't forget to do a quick confirmation of your flights and hotel accommodations before the wedding. This will give you one less thing to worry about during the main event.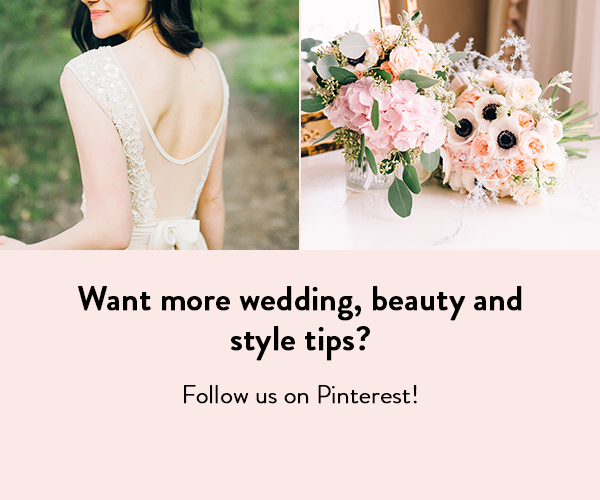 Want more wedding tips and advice? Follow SHEfinds on Pinterest!