The last word you want to hear on your wedding day is "disaster!" Unfortunately, things do happen that can take away from the excitement and enjoyment of this special event. But before you panic, remember that the best defense is to plan ahead to make sure they don't happen to you. These are eight you want to prepare for ahead of time.
Shutterstock
1. Bad Weather
While you can't control Mother Nature, you can make sure you're prepared for rain, wind, and snow. "If you are having an outdoor wedding, you should always have a plan B," say the pros at Sage Nines Event Production. "Many rental companies will hold a tent for you for a 50 percent deposit, and then allow you to make the final decision the week of the event."
Shutterstock
2. A Broken Bustle
Make sure someone in your wedding party comes to the bridal salon with you and learns how to bustle your dress, says Lynne Goldberg of Boca Entertainment.
Shutterstock
3. Unreliable Transportation
Call your vendors the day before to confirm when they will be arriving and that they know where they're going, says Goldberg. But if there is a nno-show don't panic--there's always Uber!
Shutterstock
4. A Stain on the Dress
A stain on the bride's white wedding dress can be a true disaster. With that in mind, think about avoiding red wine or any colored drinks on your wedding day. "If there is a stain, and the gown is polyester or some other artificial fiber, a damp cloth can mop up most of the spill," explains Sally Lorensen Conant of Association of Wedding Gown Specialists. "If the gown is silk, it's probably better to ignore the stain and party on. Club soda can help, but people tend to rub silk too hard and can rub off the finish."
Shutterstock
5. Guests Blocking the Photographer
"As a wedding photographer the disaster happens when the perfect shot is ruined when a guest interferes with their own camera phone," says Rick Aguilar of Rick Aguilar Studios. "I have had a number of couples that loved a photograph only to have it ruined by someone getting in the way."
Shutterstock
6. Disorderly Guests
"Whenever there is free alcohol, you can almost guarantee that someone will partake beyond their limits," according to Sage Nines Event Production. To avoid that, hire licensed and insured bartenders who are able to carefully observe guests to make sure they cut them off when necessary."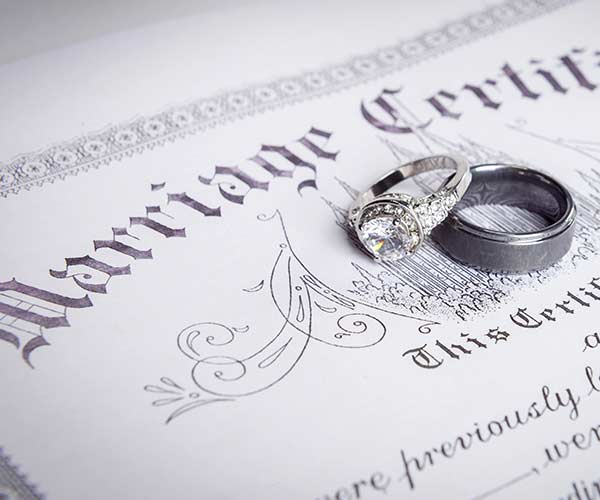 Shutterstock
7. Forgetting the Marriage License
This common mishap can cause bigtime stress on your wedding day. The officiant can't legally marry you without the license, so put it in a safe place and remember to take it with you on the wedding day. Even better: Hand it to the officiant at the rehearsal the day before so it's one less thing to worry about on the big day.
Shutterstock
8. Stolen Gifts
Believe it or not, this does happen--especially when the gift is cash. "Depending on where the venue is, it is easy for someone to spot a card box and walk away with it when no one is looking," says Sage Nines Event Production. "It is always a good idea to assign someone to stand with the gifts/cards until everyone is inside, and then move them to a secure location."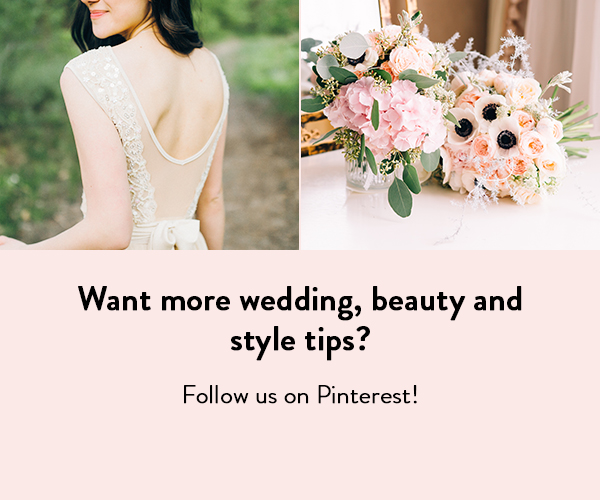 Want more wedding tips and advice? Follow SheFinds on Pinterest!