Your family and friend made it a point to celebrate with you on your special day, don't send them home with a lame wedding favor. You want them to leave your wedding with something special to show your appreciation. Something they'll actually want and not just throw out a couple of weeks down the road.
Brides not only want a favor that will wow their guests and bring up fun memories, but also something that people can actually use after the event is over. To make sure your wedding favors are both fun, memorable, and useful, we've tracked down 10 of the best wedding favors that all of your guests are sure to love.
FattyCakesNY Cookie Cake Jars ($60 For 1 Dozen)
Send guests home with a sweet treat like these FattyCake Jars. These personalized 4oz cookie cake jars come in four yummy flavors: Triple Chocolate Sea Salt, PB&J, Chocolate Chip Caramel, and Original. You can even personalize the container with a custom sticker design. Guests won't be able to turn these yummy treats down.
2. Suds 'N Such ($240 for 100)
This isn't your average bar of soap. Couple cans customize the soap color, scent, and wrapper to match their wedding theme. All soaps are made with high-quality ingredients and no detergents of sulfates or animal fats. They can be scented with either essential oils or fragrance oils. For brides who want something different, the company also offers novelty soaps. Cute and functional.
3. Scratch Offs
Your guests are there to wish you luck--why not do the same for them? "Scratch-offs are just a dollar and someone can win even more. Who wouldn't love an instant $250.00 if your pictures march," says Judith Accilon of EventsoJudith. If your wedding is a more casual, laid back theme, this favor is perfect.
4. Personalized Sunglasses ($60 for 24)
Sunglasses could not be more perfect as a wedding favor if you're having a summer wedding. The personalized eyewear is fun and practical. Guests will probably even use the glasses as party attire after the day turns to night, says Meghan Brumbley of DC Engaged. "Guests love that 'I wear my sunglasses at night' vibe as the wedding turns to party mode."
5. Candles By Nature, ($427 for 100)
These personalized candles are wedding favors your guests will actually love and use! Candles by Nature uses natural, eco-friendly ingredients and offers a variety of fragrances to suit every wedding theme.
6. Local Beer
Customize a local beer with a fun label or your monogram, brew your own beer, or provide mini coups of champagne so your guests can have a toast back at their home/hotel room post-wedding, suggests Jyl Deering, Chancey Charm Boston Wedding Planner.
Cute Koozie
7. Personalized Koozies ($100 for 48)
Gift your wedding guests a koozie they can use on vacation and at home to keep their drinks cold, recommends Weddings by Funjet. These inexpensive party favors will add some flair to the reception and can be customized with the date, location, and theme.
8. Jewels For Hope Wine Stopper ($18)
These customized wine stoppers can be created to include a custom photo of the happy couple or simply order one of the premade options on the website.Guests will use them over and over again and think back to your wedding day.
9. ScrubzBody Sugar Scrub ($6-10)
Your guests will need to relax after a long day of celebrating and partying, so send them home with this pampering gift. Luxary bath products are always a popular and useful item to give as wedding favors.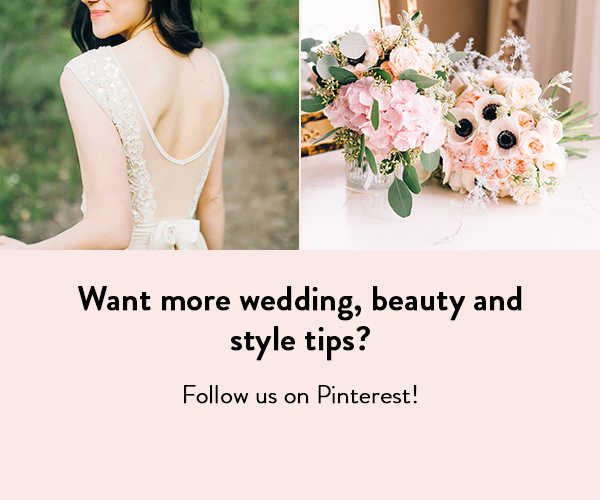 Want more wedding tips and advice? Follow SheFinds on Pinterest!
SheFinds receives commissions for purchases made through the links in this post.