Full eyebrows are still going strong as a top beauty trend that shows no signs of slowing down. For anyone who doesn't naturally have Cara Delevingne eyebrows, maybe you've decided this is one trend you'll have to sit out on — or perhaps you've even considered permanent brow tattoo makeup or microblading. The problem with these methods is that the first is forever (and can fade or look odd as the face ages) and the second requires a period of healing, may be out of your budget (a typical session costs about $700), and there's a risk of infection — especially if your technician is not skilled.
There are much cheaper, less riskier ways of getting the brows of your dreams — four ways, actually. Before you consider costly professional treatments, or give up on your brow dreams altogether, try these tips for achieving fuller brows.
1) Use A Product Specifically Formulated To Grow Brow And Lash Hairs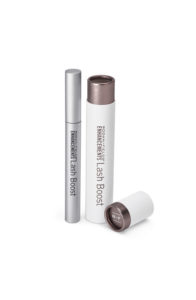 It's natural to be skeptical of any product that promises it can grow brow hair because, my goodness, where have you been all of our lives? But a lot of women and men positively swear by serums like Rodan and Fields Lash Boost, which can be applied to the brows as well. This formula contains biotin and keratin, both of which strengthen hair follicles and boost hair growth. The instructions recommend using it nightly for 8 weeks and many customers report visible results much sooner. The downside is that you'll have to shell out about $150 for this serum, but if your goal is gorgeous brows, it may be well worth the price.
2) Try Castor Oil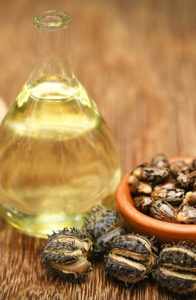 If lash serum isn't in your budget right now, try a natural oil that is a star among those of us trying to up our hair growth: castor oil. This oil has long been used as a remedy for hair loss and is said to help reduce dandruff and promote a healthier scalp and faster hair growth. Treat it like a serum by applying the oil to clean brows each night.
3) Stop Tweezing Your Brows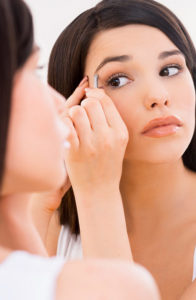 Seriously — stop it. Unless a stray hair is haunting you from far below or above your natural brow line, put the tweezer down and give your brows a rest. A professional eyebrow expert who is knowledgeable about both shaping and tweezing or waxing can provide insight into where your brow's "holes" are so that you are careful not to tweeze in that area. You may be surprised to learn that your natural brow shape requires more hairs on top and below that you originally thought.
4) Fake It Until You Make It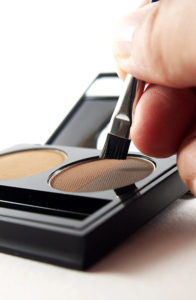 Gone are the days when eyebrow makeup was reserved for very special occasions. Beauty vloggers and makeup artists consider eyebrows a focal point of the face and it's rare to watch a tutorial that doesn't include instructions on how to get perfect eyebrows using some of the best products around. Depending on your brow goals, you can choose among pencils, gels, and powders. Opt for a pencil that closely matches your brow shade if you need to patch in a thin spot or extend your tail. Colored powders are perfect for adding thickness to brows and making them look fuller, while both shaded and clear gels can be used to keep unruly eyebrows in place.