When Rachel Bilson's recent Barbados vacay photos started popping up on the web, we noticed some major tan lines. Homegirl clearly hasn't heard of Tanee—aka the most amazing beauty invention we've ever seen. This new breakthrough product is a 2-in-1 bronzer and sunless tanning liquid formula that's housed in a compact pen for easy application. In other words, this bad boy camouflages tan lines, streaks and spots, so there's no need to freak the f*ck out if you forget to take your straps down. The deeper the tan, the more you apply—and the formula lasts for the duration of your tan. Need we say more? Didn't think so.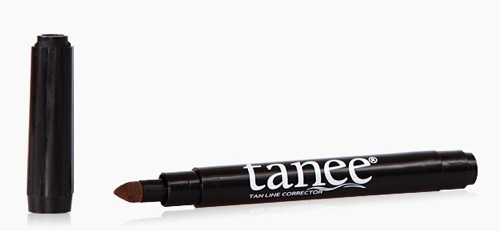 To avoid pulling a Rachel Bilson, grab yourself this Tanee Tan Line Corrector ($5.40) immediately.
For more beauty news, check out the blue eyeshadow trend, the first stateside DD cream and NARS x Pierre Hardy.
[Photo: Splash]