Your escort board may be one of the last things you do before the wedding, so if you've already blown your budget — here's a super-cheap way to make one: use clothespins! The natural wood clothespins work perfectly for a rustic-themed wedding (give them a refined look by using 90-100 lb Crane's paper for the cards themselves), or painted pins work for colorful spring and summer weddings. The best part is that you can buy them in bulk (up to 50!) for $5 or $6 per pack. Shop now: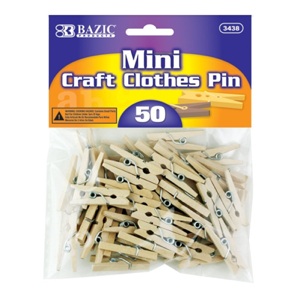 These BAZIC Mini Natural Clothespins Wood 50 Per Pack ($5.80 for 50) are just $.11 each.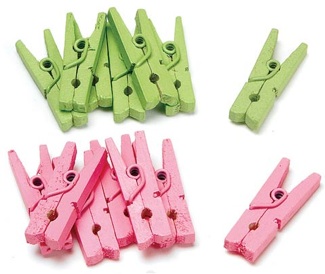 If you want some color, these Mini Wooden Clothespin Place Card Holders ($6.00 for 24) are a great option.
Now you're ready to rock! Here are some styling ideas: