We all know Jessica Alba is one for bright colors (especially in the denim jeans form). So when we spotted the actress carrying a Tiffany Jitney Tote ($495), we figured the signature Tiffany blue color goes perfectly with her sense of style. The bag is super roomy (with multiple pockets for storage as well), which means you can use this canvas-and-leather tote for shopping, a day at the beach, or even a weekend getaway.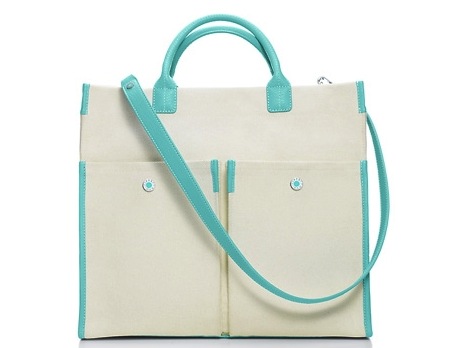 Tiffany Jitney Tote ($495)
Shop more celebrity style finds: Blake Lively's top and shoes, Jennifer Lopez's top, and Anna Paquin's dress.