Jessica Alba's Under-$100 Gold Cuffs Are Cheap Enough To Buy A Whole Stack
We really love it when celebrities wear things the rest of us can afford and even more so when said celebrity is the always-stylish Jessica Alba. She's been rocking these Phyllis + Rose Yellow Gold Cuff for a few weeks now so imagine our surprise to find out they are only $70. That's cheap enough to buy a bunch! Get some below.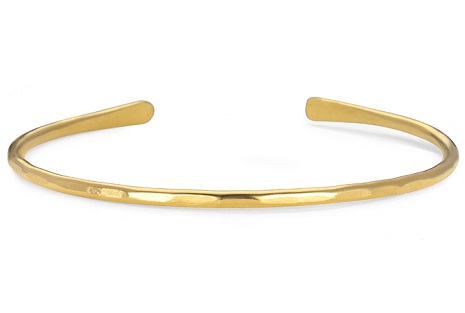 Phyllis + Rose Yellow Gold Cuff ($70)
For more celebrity style, check out Alessandra Ambrosio's $39.99 dress, Hilary Duff's jeans and Beyonce's maxi skirt.
[Photo: Splash News]
Robert Lee Morris Soho Two-Tone Wire Wrap Bypass Cuff