Ladies, let's be honest: is there anything better than treating your hair to amazing new products? And when those products leave your strands softer, silkier and healthier than before? Even better, right?
Our friends over at Leonor Greyl recently debuted two new products specially formulated for highlighted or color-treated hair and I was lucky enough to put them to the test. The Sublime Meches Shampoo and the Creme de Soin a l'Amarante Conditioner promise to prolong hair color, while also strengthening and smoothing your strands. I've been using this duo for a few weeks and I'm here to shout it from the rooftops: anyone with color-treated hair needs to start using these products ASAP!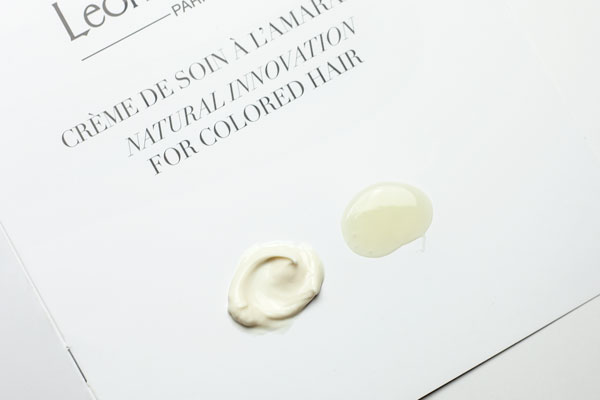 Before I get into these two new products, it's important to point out that Leonor Greyl has been committed to natural hair care since before it became the trendy thing to do. Their products are rooted in only high grade natural ingredients that all environmentally safe. It's been this way for over 40 years, which is why Leonor Greyl has such a devoted following among hairstylists, beauty mavens and real women alike.
Now onto the Sublime Meches Shampoo and the Creme de Soin a l'Amarante Conditioner! My initial thoughts? The super thick, creamy formula is so different from the more watery hair care products out there now. You can definitely tell the difference between this product and a drugstore shampoo and conditioner; it feels so much more luxurious. It's no wonder the results are so incredible.
If you're thinking the thicker formulation leaves your hair feeling greasy or deposits an unpleasant residue, it doesn't. These products rinse cleanly out of the hair. The end result? My hair was super shiny and felt amazing. Even better, I loved knowing my hair was naturally healthy and shiny because Leonor Greyl products are made with 100% natural ingredients!
Also worth mentioning: both products smell heavenly and the scent lasts in your hair throughout the day.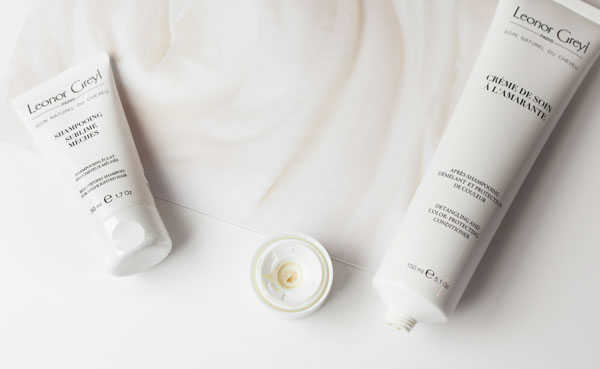 So if you're planning to freshen up your color for the new season or your hair is already color-treated, you need to add this shampoo and conditioner duo to your hair care routine. You won't be disappointed, but more importantly your hair will look and feel better than ever.
SHOP LEONOR GREYL'S NEW PRODUCTS NOW
The editors at SheFinds wrote this post on behalf of Leonor Greyl and received compensation as part of our agreement.