Pre-Order ABS's Royal Wedding Dresses Now (Get Kate's, Pippa's And Even The Reception Dress)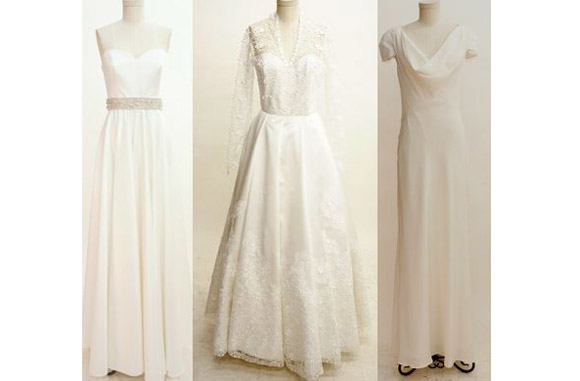 Just hours after the royal wedding, we told you about ABS Allen Schwartz's plans to replicate the royal wedding dress, and even though JS Collections beat them to the punch, we're equally excited to find out that the ABS versions (yes, all 3) are available for pre-order now. You have to call Lord & Taylor ((212) 391-3287) to pre-order the Kate wedding dress ($950), reception dress ($450) and Pippa's bridesmaid dress ($390) now.
Shop our guides to the best simple bridesmaid dresses, long bridesmaid dresses, and satin wedding shoes.