Pippa Middleton may have stolen the show with her slinky Alexander McQueen maid of honor dress Friday, but flower girls Grace Van Cutsem and Eliza Lopes had a fashion moment seen around the world, too.
Thanks to this photo, Grace is now known as the "frowning flower girl," but their adorable flower girl dresses also stole the spotlight. Childrenswear designer Nicki Macfarlane created ivory ballerina-length dresses with pale gold sashes for the girls, and wreaths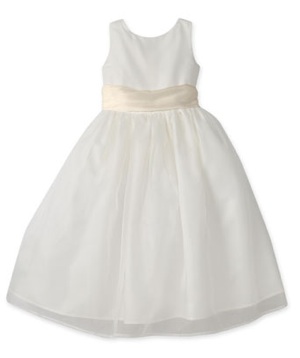 Start with a poofy, princess-worthy dress like this Us Angels Ivory Organza Dress with Sash ($104).
Put a pretty floral headband like this Ivory Decorated Hair Wreath ($12.99) on top.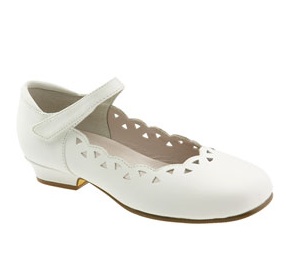 Complete the look with Jumping Jacks 'Bethany' Mary Jane ($49.95) — the strap will make sure the shoes stay put.
Shop our guides to the best wedding costume jewelry, black bridesmaid dresses, and simple wedding dresses.