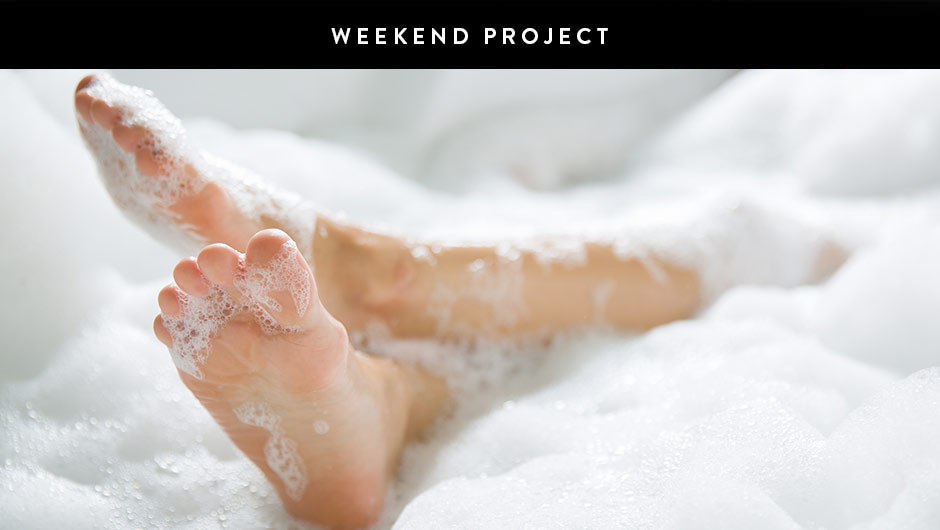 Weekend Project: Make Your Own Soothing, Hydrating Bath Bomb
Who doesn't love a relaxing soak in the tub? But picking up a soothing, bath balm to enjoy can get costly, and if you're like me, you need a super hydrating formula to moisturize your skin. So instead of searching the aisles for the perfect combo, try making your own. There are a few common ingredients that you need to make a bath balm. Add some baking soda, citric acid powder, Epsom salts, and corn starch to your shopping list. Some other ingredients that you'll need that you probably have around the house are essential oils, vegetable oil, food coloring, and water. You'll also need a mold to make the shape. There are tons of recipes out there to choose from for measurements. Once you pick one that fits your needs, mix together the dry ingredients.  In a separate bowl mix together the wet ingredients--a few tablespoons of each. Combine the wet ingredients gradually to the dry mix, stirring them together as you go. Then, put the sand-like mixture in the mold of your choosing. Take it out and let it dry in a cool place. And you've made your own DIY bath balm! The best part: you'll have enough ingredients to make them in bulk, so you won't have to buy bath balm for a long while. Plus, you can gift these as stocking stuffers. [Photo: Shutterstock]
Here's How To Get $50 Off Your Order At Space NK This Weekend
If you're shopping for a beauty-lover this holiday season (even if that beauty-lover is you!), you need to get over to Space NK ASAP. They just kicked off their Spend More, Save More event and it's not to be missed. Here's how it works: - Enjoy $25 off when you spend $150 or more. - Enjoy $50 off when you spend $250 or more. Pretty sweet, huh? This is your chance to stock up on all the beauty items you've been coveting all year long. From Eve Lom skincare to Diptyque candles and perfume, now is the time to treat yourself. And since this is the season of giving, it wouldn't be a bad idea to stock up on gifts, too. Space NK actually has tons of amazing holiday gifting items that are packaged so prettily, you won't even need to wrap them. Ready for the catch? This sale won't last long! You only have three days to take advantage of this incredible offer, so start shopping soon! beauty blender Gold Mine Set ($40) Eve Lom The Cleanser ($24) diptyque Do Son Eau de Parfum ($130) Lipstick Queen Mini Transformative Trio ($25) SHOP SPACE NK'S SPEND MORE, SAVE MORE SALE NOW [Photo: Space NK]
Mark Your Calendar! The New NARS Natural Radiant Longwear Foundation Launches On December 14
If there's one beauty product I'm totally intimidated by, it's definitely foundation. Eyeliner, brow gel, highlighter--I'm good. But for some reason, finding a foundation that feels good on my skin, looks natural and actually matches my skin tone has proven virtually impossible. Then the most amazing NARS package came across my desk. Truth be told, I'm always beyond ecstatic to receive anything from NARS, but this one was especially delightful because it was filled with, yup you guessed it, foundation! The new Natural Radiant Longwear Foundation in all 33 shades to be exact. I've always heard pretty amazing things about NARS' foundations and concealers, but for whatever reason never got around to actually trying one, so I jumped right in. First, to find a color--or combination of colors--that suited my complexion. With 33 shades to choose from, I was pleasantly surprised to find a color that matched my skin tone almost perfectly (Valencia, in case you're wondering). Even better, though, this foundation feels incredible on the skin. It is ridiculously lightweight and blends in so easily with just a few swipes. I'm one of those women that like my skin to look and feel like skin, just more even, and this foundation does just that. It creates a smooth, even complexion without looking or feeling like you're wearing full face makeup. The absolute best part about this foundation, however, is how long it lasts! It's the first ever 16-hour fade resistant formula from NARS and let me tell you, this foundation stays put. I'm going into hour ten and it hasn't moved, even in places where I've touched my face! Chances are, if you're a beauty lover, you're salivating at this point, so here's the important info. The new NARS Natural Radiant Longwear Foundation will be available at NARS boutiques and at narscosmetics.com on December 14. It hits Sephora on December 26. Save that date--you definitely want to be one of the first to get your hands on this new makeup bag essential. LEARN MORE AT NARSCOSMETICS.COM NOW Be sure to check out our fun holiday gift finder. [Photo: NARS]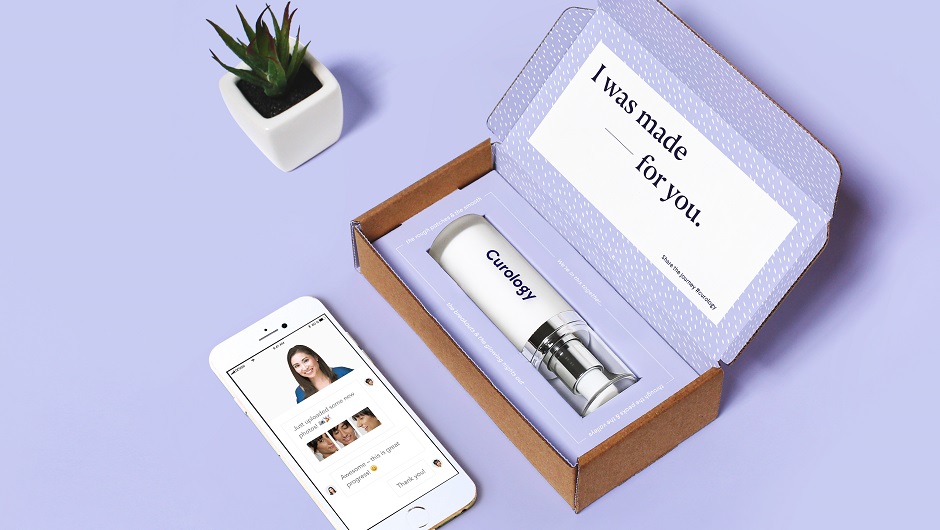 Curology Makes Custom Skincare Tailored For Your Unique Skin… Get Your First Month Free!
If you've ever wished you could have a dermatologist custom mix a skin serum designed especially for your skin, you can! And guess what? No doctor's appointment or crazy expensive co-pay required! Allow us to introduce you to Curology, a genius new beauty brand that's bringing personalized skincare to normal gals like you and me. For about $19.95/month, Curology will assess your skincare needs, have them evaluated by a licensed dermatology provider, then create a customized formula just for you that's delivered directly to your doorstep. Pretty incredible, right? Getting started is actually really easy. Just head over to curology.com where you can take the short skin questionnaire that gives the Curology team details on your skin and medical history. You'll then get paired with a licensed dermatology provider who will help to craft a special skin cream just for you. Curology is so confident in their personalized formulas that they give you your first month for free; all you have to do is pay the $4.95 shipping. For less than $5, why not get your own customized formula?! If you don't love it, you didn't spend a fortune… they even offer a 90 day money back guarantee! Chances are you're definitely going to love it. GET STARTED AT CUROLOGY NOW Be sure to check out our favorite drugstore beauty products. [Photo: Curology]
The $10K Blow Dryer & More Gifts For The Girl Who Already Has Every Beauty Product
We're Giving Away Free Exuviance Detox Mud Treatments #SampleSaturday
Because the winter winds can be extremely harsh on your skin, most women go above and beyond to protect themselves from the cold weather. Extra thick creams, serums and moisturizers may keep your face hydrated and smooth, but every once in a while it's super important to detox skin so those products aren't building up. One of the best masques out there? Exuviance's Detox Mud Treatment! Not only does it effectively clear out clogged pores, but it also absorbs excess oil and debris. If you're wondering how one product can do so much, the answer is clear. This full-service masque includes ingredients like 23% Active Charcoal, Clay and NeoGlucosamine that help to clarify and refine pores, rejuvenating your complexion, and removing toxins and excess oil from skin. Even better, the application of this masque is so enjoyable. The mud treatment goes on smooth, dries quickly and comes off easily with water, no scrubbing or peeling required. If you're itching to put this heavenly masque to the test, you're in luck! Together with our friends at Exuviance, we're giving 10 lucky winners a full-sized tube of the Detox Mud Treatment! But that's not all: another 100 winners will receive deluxe sample sizes. Enter for your chance to win below. Good luck! (function(){ function loadScript(url, scriptId, callback) { if(document.getElementById(scriptId) != null) { return; } var script = document.createElement('script'); script.type = 'text/javascript'; if (script.readyState) { script.onreadystatechange = function() { if (script.readyState === 'loaded' || script.readyState === 'complete') { script.onreadystatechange = null; callback(); } }; } else { script.onload = function() { callback(); }; } var scriptIdAttr = document.createAttribute('id'); scriptIdAttr.value = scriptId; script.setAttributeNode(scriptIdAttr); script.src = url; document.getElementsByTagName('head')[0].appendChild(script); } function loadEmbed(){ var iframes = document.getElementsByClassName('campaign_embed'); for(var i = 0; i < iframes.length; i++) { iFrameResize({ enablePublicMethods: true }, iframes[i]); } } loadScript( '//d2xcq4qphg1ge9.cloudfront.net/javascript/responsive_embed/20150624/iframeResizer.min.js', 'campaignEmbedder', loadEmbed ); })(); [Photo: Exuviance]
These Are The Best Collaborations You Need To Know About Now
MAC x Jade Jagger Is Almost Here–And We've Got Swatches!
Lipstick Queen "Eden" Is The Universally Flattering Red Lip Color We've All Been Waiting For
Who doesn't want that perfect shade of red lipstick that lasts all day long with an amazing matte finish?! Lucky for you, we've found it in Lipstick Queen's Eden Lipstick! And you can grab this must-have for the a steal on the SheFinds Shop. This cult favorite lipstick is everything. As it's name implies, you can't help but be tempted by this lush apple red. It's no wonder as the color looks amazing on all skin tones and stays on all day long. It's also super hydrating for the lips, thanks to ingredients like olive oil, sunflower seed oil, shea butter and Vitamin E. Even better, you can get this lipstick for cheap at just $19 (originally $24!) by adding our exclusive promo code SHEFINDS20 at checkout! So what are you waiting for?! Go ahead and snatch up this delicious shade of red before it sells out! Lipstick Queen's Eden Lipstick ($19.20, down from $24) SHOP THIS LIPSTICK SHADE NOW Still shopping for holiday gifts? Use our fun holiday gift finder.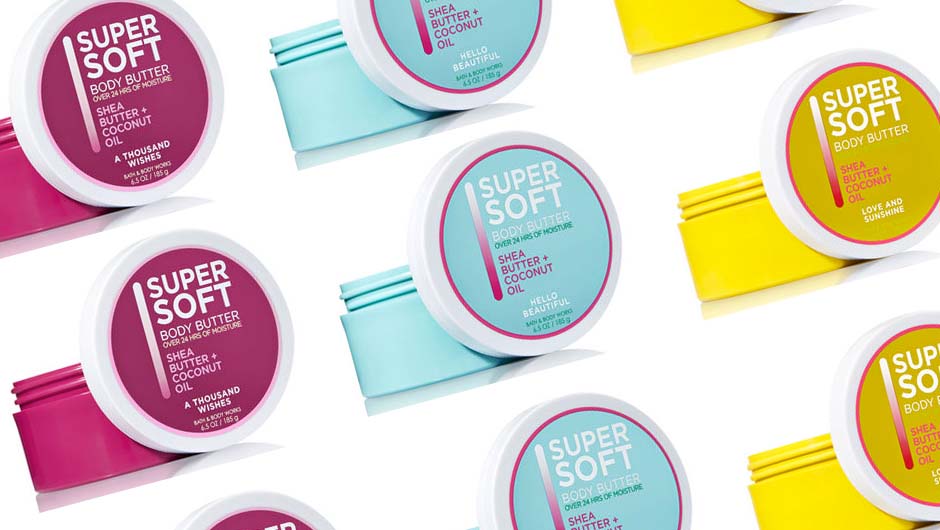 This Is The One Body Lotion That Keeps My Skin Soft And Smooth During Winter (Bonus: It Smells Amazing!)
I'm a moisturizing fanatic all year round, but I get especially diligent once the weather gets cold. My skin is naturally quite dry, so the second I step out the shower I'm lathering down with the most creamy, rich lotion I can find. The one that's kept my skin soft and smooth for the last few weeks? The Super Soft Body Butter from Bath & Body Works. I know most people probably think of Bath & Body Works as a beauty destination with yummy scents, but don't sleep on their incredible formulas. The Super Soft Body Butter in particular promises "over 24 hours of moisture" and I'm here to attest that that is not an exaggeration. I'm still so (pleasantly) surprised that my skin is still soft and hydrated when I change into my PJs at night. I only reapply because I love the scents, not because my skin is actually dry. And speaking of the scents, Bath & Body Works made Super Soft Body Butter in loads of the classics. From Japanese Cherry Blossom to A Thousand Wishes, your skin will smell heavenly and remain moisturized all day long. My advice? Get over to BBW ASAP because they're running a sweet Buy 3, Get 2 Free promotion. It's the perfect excuse to stock up on lotions and creams for the cold winter ahead. HELLO BEAUTIFUL Super Soft Body Butter ($16.50) JAPANESE CHERRY BLOSSOM Super Soft Body Butter ($16.50) SHOP SUPER SOFT BODY BUTTER NOW Be sure to check out our fun holiday gift finder.
Beauty Enthusiasts Love FOREO's Luna Cleansing Brush–Here's How To Get One For 20% Off
If you've been pining after the ultra popular, electric cleansing brush that every beauty lover has been raving about but don't want to pay retail, we're about to make your day. We just snagged an exclusive discount for SheFinds readers on FOREO's cult Luna Mini 2. Want to get one for 20% off? Just head over to our SheFinds Shop and use promo code SHEFINDS20 at checkout! The FOREO Luna Mini 2 is an ultra-hygenic silicone cleansing brush that is number one when it comes to skin exfoliation. The secret? It uses t-sonic pulsations to clean your pores. It's gentle enough to use on any skin type and has eight different intensities to make sure you get the desired deep clean. Did I mention that it removes almost 100 percent of dirt and oil from skin--not to mention makeup residue and other skin irritants?! If you've been itching to finally buy into the cleansing brush craze, this is the way to go. Treat yourself to the FOREO Luna Mini 2 ASAP--this deal will not last long! FOREO Luna Mini 2 ($111.20, down from $139) FOREO Luna Mini 2 ($111.20, down from $139) SHOP THIS AMAZING CLEANSING BRUSH ASAP Be sure to check out our cool holiday gift finder.
This Is Major–Get A Beautyblender Makeup Sponge For 20% Off For A Limited Time Only
Ladies, we're getting close to the end of the year, which means it's time to hit refresh on a few things--namely, your makeup bag! Chances are you've probably used your current makeup sponge quite a lot this season, so we're guessing it's time to invest in a new one. Luckily, we're here to point you in the direction of fave tool for applying makeup--beautyblender's Original Pink Sponge! And it gets better: we're giving you an exclusive discount on it at the SheFinds Shop! You haven't had a smooth makeup application until you've tried the Original beautyblender pink sponge! Great for creams, liquids, and powder, this ultra soft sponge gives you a professional grade finish without the excess streaks or lines. Plus, it lasts for up to three months! Better still? You can grab this amazing blender for 20 percent off--that's just $16--with our exclusive promo code. Just enter BB20 at checkout and you'll snag yourself a brand new beautyblender's Original Pink Sponge for just $16! beautyblender Original Pink Sponge ($16, down from $20) SHOP MORE AMAZING BEAUTY PRODUCTS NOW Be sure to check out this exciting gift finder quiz.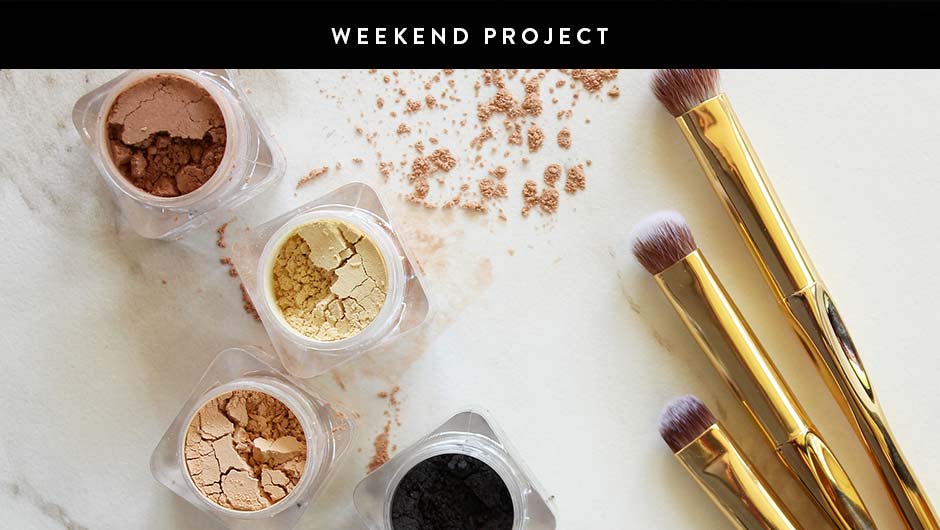 Weekend Project: Make Your Own Eyeshadow
Eyeshadow is one of those makeup musts that can transform a basic touch up into a statement look just like that! But keeping your makeup bag stocked with palettes that fit every occasion from casual to glam can be expensive. What if I were to tell you that there's a way you can have all the eyeshadow you want in the custom shades you desire for practically nothing? Well, you can! You simply just have to make it yourself, and it's super easy to do. You really only need two ingredients: cosmetic mica powder and a powder binder, which you can both be bought in bulk online and at some beauty supply store for the cost of what you're spending on that deluxe palette. Once you have the powders, it's time to apply some of that old color wheel knowledge that you learned way back when. Pick the shade that you want (There are tons of recipes out there!), and mix equal parts of the different powders in a bowl that create the color. Put the mixed powder into a small container such as a round lip balm jar. And that's it! But to get the solid finish that you normally see in store bought palettes, transfer the mixed powder to a small container. Add some drops or spray the powder binder to you mix. Grab a paper towel. Find a small object to press down with over the paper towel. Let it dry, and it's just as good as the store bought eyeshadow! [Photo: Shutterstock]
If You Swear By Coconut Oil, You Need To Try This Skincare Regimen ASAP
Kopari may not be a huge brand that you read about everywhere, but let me tell you it's one of the reason I'm so happy with my skin. Their products are amazing and definitely help keep my complexion bright, soft and healthy. I've already raved about their Coconut Sheer Oil, but here's another product I can't recommend highly enough: their Face The Day & Night Kit. This kit seriously has everything you need to maintain a gorgeous complexion at all times. With a cleanser, toner, face cream and lip gloss, wrinkles, clogged pores and dry skin will be a thing of the past. Here's how the regimen works: First, use the cleanser to gently remove makeup, dirt and impurities. Next, use the toner to restore hydration and tighten your pores. Then, use the face cream to soften and protect your skin. Finally, hydrate your lips while adding some shine with the coconut lip gloss. Easy enough, right? Follow this routine for a few weeks and you'll unlock the healthy, hydrated, glowy skin you've been dreaming about. SHOP KOPARI'S FACE THE DAY & NIGHT KIT NOW  Be sure to also check out 4 shoe trends every fashion girl will be wearing this fall and how to clean hair brushes. [Photo: Kopari]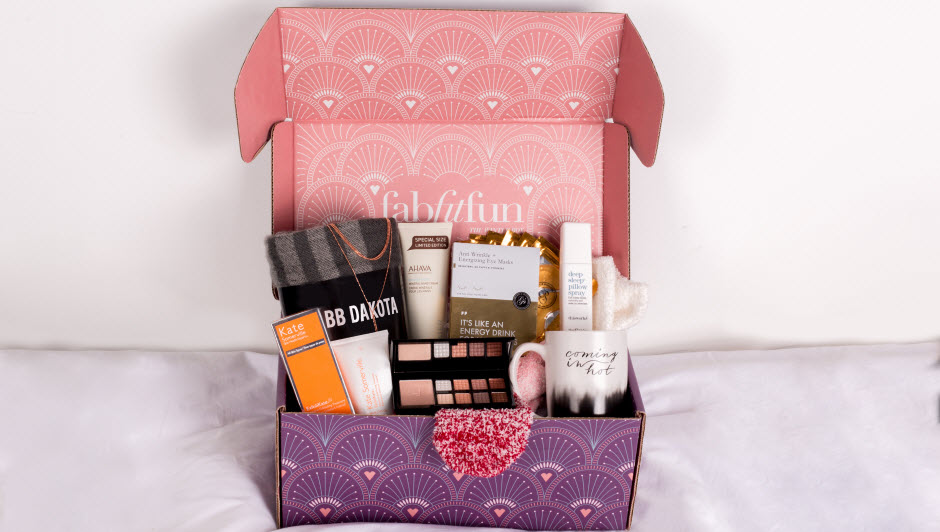 Beauty Launches That NEED To Be On Your Radar This Month
If You Want Your Skin To Look #Flawless All Day Long, You Need To Use This Setting Spray
If you're not using setting spray, you're doing it all wrong. Though it hardly gets the credit and recognition it deserves, setting spray is one of the most important steps in your makeup routine. Why? It not only helps to lock your products in place, but a good one will also keep your skin soft, smooth and radiant all day long. I've been using setting spray for years, but I recently tried Farmacy's Skin Dew Hydrating Essence Mist & Setting Spray and I can't get enough of it. It keeps my skin hydrated all day long without creating any oiliness. I have combination skin, so it's really nice to finally have a single product that I can use whether my skin is dry or oily that day. It also doesn't hurt that apply this spray is so simple and satisfying. You can apply a spritz or two before or after you moisturize and then again once you've done your makeup to ensure it stays put. My secret? I carry a bottle around with me all day with me, just in case I need a mid-day refresher. If you haven't been using a setting spray on the regular, this is the perfect one to start with. It's good for all skin types and will keep you skin moisturized all day long. Trust, you'll thank me later. Farmacy Skin Dew Hydrating Essence Mist & Setting Spray ($44) Be sure to check out the best drugstore beauty products.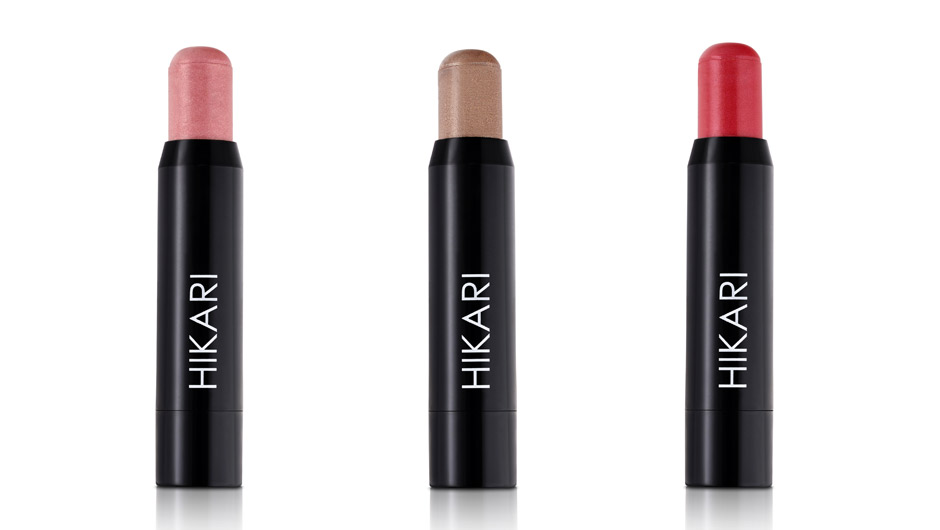 This Is The Under-The-Radar Makeup Brand We're Loving Right Now
Is there anything more rewarding than stumbling across a new beauty brand and falling in love at first swipe? Of course, you have products that you know and love and will never stop using as long as you live, but there's just something thrilling about adding newness to your makeup bag. If you're ready to refresh your makeup routine, here's a brand you need to try ASAP: Hikari Cosmetics. I recently had the chance to put their Lip and Cheek Stain and almost instantly it became one of the products I use almost daily. Like most women, I love products that can multitask, so I had high hopes for this pigmented color stick that works double duty as blush and lipstick. Luckily, it didn't disappoint. I used a little on my cheeks to create a subtle sunkissed look and then swiped a bit more product on my lips for some stronger color. To my delight, this product is incredibly versatile. The color is nicely pigmented so you can easily apply more liberally to places you want maximum impact, but also use a more toned-down application for a more mellow wash of color. This Lip and Cheek Stain is definitely an essential in my makeup bag these days. Here's more good news: not only does Hikari make loads of other cosmetics (foundation, eyeshadow quads, etc.), their products are also very affordable. The Lip and Cheek Stain that I love is only $15, which is really great for a product that can be used so many ways. Lip and Cheek Stain ($15) SHOP HIKARI NOW Be sure to also check out how to make sure your makeup brushes are clean and germ free and how to style black jeans.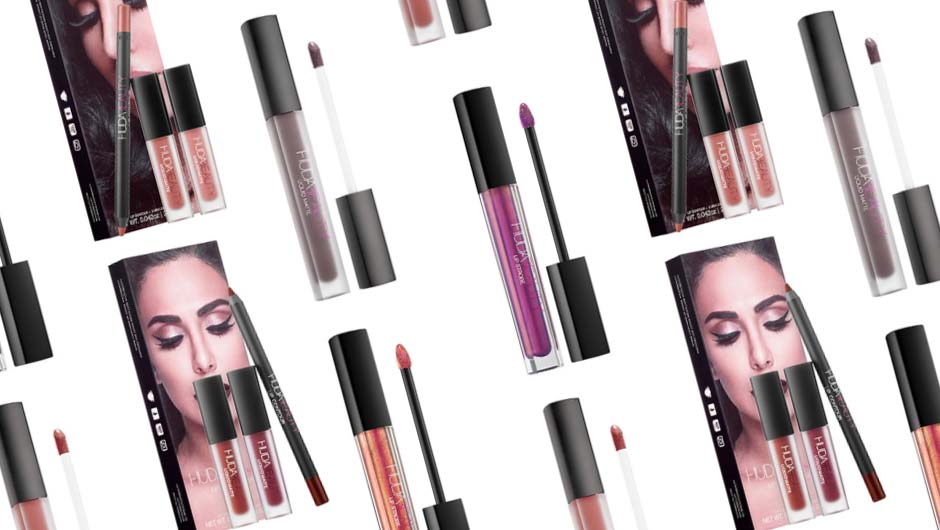 Huda Beauty's Liquid Matte Lipsticks, Lip Strobes & Contour Sets: We Have Swatches!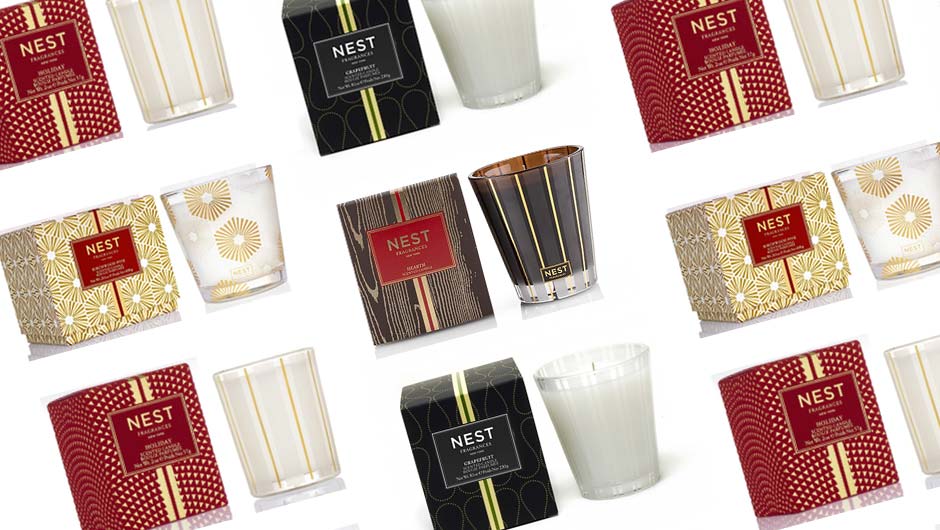 These Are The 6 Best-Smelling (And Best-Selling!) NEST Candles
$1 Matte Lipstick And More CVS Cyber Monday Deals You Need To Shop Immediately
Post update: the $1 matte lipsticks are sold out! 7 more incredible deals below--shop now! Cyber Monday isn't just for mall stores and online--drugstores are getting in on the action, too! Evidence: CVS has 30% off sitewide (with code CYBER), plus some incredible deals on beauty products this Cyber Monday. Every woman should own these. I mean, why not save money on beauty products you were going to buy anyways? Everybody needs a new straightener, or a re-up on their mascara. In addition to the 30% off sitewide, there are individual deals that are not to be missed. For example, you can get a NYC matte lipstick 2 for $1.98. Less than $1 per lipstick--I mean COME ON. Here are all the CVS Cyber Monday sales on makeup and beauty you can't miss: SOLD OUT: NYX Professional Makeup Velvet Matte Lipstick (2 for $1.98, down from $6.99) This was the best deal of the sale! Less than $1 for highly-rated velvet matte lipstick. Oh well--next time! Zadro Cordless Dual Sided LED Lighted Vanity Mirror ($41.99, down from $59.99) Today only, this LED vanity mirror is $18 cheaper! Woo hoo. Conair Ceramic Straightener 1 Inch ($15, down from $19.99) $15 is a good price for a ceramic straightener from Conair. Save $4 on this bestselling tool now. Covergirl Total Tease Mascara ($7.34, down from $10.49) You know what's better than $10 mascara? UNDER $10 mascara. Yep, that's right. Get Covergirl's voluminous black mascara for the price of a latte at the CVS Cyber Monday Sale. SOLD OUT: J.r. Watkins Travel Kits & Gifts Head to Toe Kit ($15.25, down from $21.79) Update: this giftable travel kit is now sold out online. Too bad, because it would have made a great gift for him. Makeup Academy Lip Color Crayon ($3.50, down from $7) These professional lip crayons come in four shades and are almost half off for Cyber Monday! Get this Maybelline The 24K Nudes Eyeshadow Palette ($12.99) for 30% off, thanks to the sitewide deal. Style & Grace 4 piece Indulge Treat Gift Set ($12.59, down from $17.99) This perfect-for-gifting set is $5 off today. Stock up!
Today Only, Get A Beachwaver Curling Iron For 50% Off!
The one curling iron pros, beauty bloggers, editors and real women all agree is worth the splurge? The Beachwaver Curling Iron! It's probably best known for giving the Victoria's Secret angels their enviable waves at the fashion show back in 2016. If that isn't reason enough to treat yourself to one, this might be: you can get your hands on a  Beachwaver Curling Iron for 50% off today! That's just $64.50 for a hair tool that usually retails for over $125! How do you get this deal? Just head over to our SHEfinds Shop and use code CYBER50 at checkout. Hurry! GET YOUR BEACHWAVER CURLING IRON NOW
Here's Your Chance To Finally Try Baby Foot Exfoliant Foot Peel For Just $12.50!
Chances are you've seen a video or read a post about Baby Foot. It's kind of creepy, yet kind of cult because it's so effective. In some cases, women report finding chunks of dead foot skin in their sheets after using Baby Foot. Sounds gnarly, but if you want baby soft feet, that dead skin's gotta come off somehow. If you've always been intrigued by Baby Foot, but feel dissuaded to give it try because of the price, today's the day!  Baby Foot Exfoliant Foot Peel is on sale in our SHEfinds Shop for a limited time only! Just use code BFRIDAY50 through 11/26 and you'll get your very own box of Baby Foot for just $12.50, down from $25. Don't wait--this deal is only valid while supplies last! SHOP BABY FOOT EXFOLIANT FOOT PEEL NOW
FYI, These Are The Thanksgiving Sales Of 2017 That You Shouldn't Miss
When you need a break from cooking and eating today, there's only one thing to do: shop! Black Friday may be tomorrow, but don't let that fool you; there are plenty of amazing deals to be had today! From discounted denim to major steals at Nordstrom, here's where to get your shop on today: - Nordstrom's most popular sweaters are on sale for under $35! BP. Lightweight Rib Stitch Cardigan ($31.90, down from $49) BP. Tie Sleeve Sweater ($30.15, down from $45) BP. Lightweight Rib Stitch Cardigan ($31.90, down from $49) BP. Tie Sleeve Sweater ($30.15, down from $45) - Take 30% off, plus get free shipping with code MOREISMORE at 7 For All Mankind. - Receive a free travel size Advanced Anti-Aging Repairing Oil with your $100 order with code FREEREPAIR at Algenist. - Select styles are 75% off at BaubleBar. - Take 25% off almost everything with code THANKS at Current/Elliott. - Take 40% off sitewide with code 40MORE at Danskin. - Take $50 off machines plus get free 20 count variety pack at Dolce-Gusto. - Take 25% off sitewide with code THANKS at Equipment. - Select styles are 70% off, plus deals start at $3 at H&M. - Take 50% off sitewide at Incipio. - Take 25% off sitewide with code THANKS at Joie. - Save 20%, plus receive a full size DermalQuench Liquid Lift with any $150 purchase with code 20CYBER17 at Kate Somerville. - Enjoy up to 25% off select bundle styles with code MAKEITTWO at Kate Spade. - Take 50%-60% off sitewide at Lucky Brand. - Take 30% off full price items on orders over €300/£300 at Luisaviaroma. - Take 25% off sitewide at Michael Stars. - Take $25 off orders over $100, plus get free shipping with code BLACKFRIDAY at Murad. - Save up to 40% off select regular priced apparel at Neiman Marcus. - Earn a $75 gift card with your $150 purchase with code BLKFRI17 at Saks Fifth Avenue. - Select styles are 60% off at Sole Society. - Enjoy 30% off full price styles with code EARLYBIRD at Splendid. - Take 25% off sitewide (excluding Swarvoski) at S'well. - Take 30% off sitewide at Swell. - Take 25% off sitewide with code FRIDAY17 at T3 Micro. - Select styles are up to 60% off at ASOS. - Take 50% off full-price items at Banana Republic. - Take $25 off every $200 at Bloomingdale's. - Take 30% off full price items with code CY8H at Boden. - Save 30% on select styles, plus free shipping with codes THANKS17 and FREESHIP at Coach. - Select styles are 30% off at FRAME Denim. - Select styles are 40% off at J Brand. -  Take  $20 off orders over $175 with code BONUS at Lord & Taylor. - Select styles are up to 50% off at Net-A-Porter. - Take 25% off everything with code CELEBRATE at Rebecca Taylor. - Save up to 75% off new to sale styles and up to 30% full-price with code MORE17 at Shopbop. - Take 40% off your entire purchase at Talbots. - Select items are up to 50% off at Topshop. - Select styles are up to 60% off at Vince. Don't miss this super cute $37 peacoat.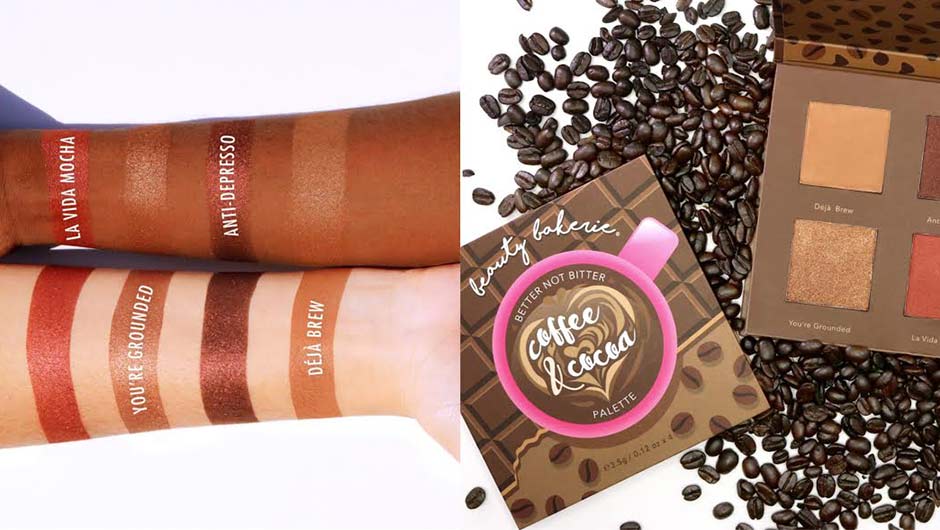 Beauty Bakerie's Coffee & Cocoa Palette Is Here–And We've Got Swatches!
If You Have Curly Hair, You Need Carol's Daughter Black Vanilla Leave-In Conditioner In Your Life
As a woman with curly hair, I get very panicky when the cold weather sets in. Wash and go styles become less and less reasonable, which means I have to make second- and third-day curls works. And trust me, that's no easy feat. At least, it wasn't so easy until I discovered Carol's Daughter Black Vanilla Moisture and Shine Leave-In Conditioner. This stuff has been a life-saver! If you've ever tried a curl-refresher spray, then you know they can leave your hair feeling sticky and gross. I hate sticky curls. Luckily, this Leave-In Conditioner dries without any stickiness. Just a few spritzes and your curls are instantly hydrated and all frizziness is gone. Even better, this spray helps restore your natural curl shape. I used to never go more than a day without washing my hair to restore the curl pattern, but with this spray I can go almost a full week. Yes, it's a bona fide miracle worker for curly haired girls! Carol's Daughter Black Vanilla Moisture and Shine Leave-In Conditioner ($9.99) Shop our favorite puffy coats under $200. [Photo: Target]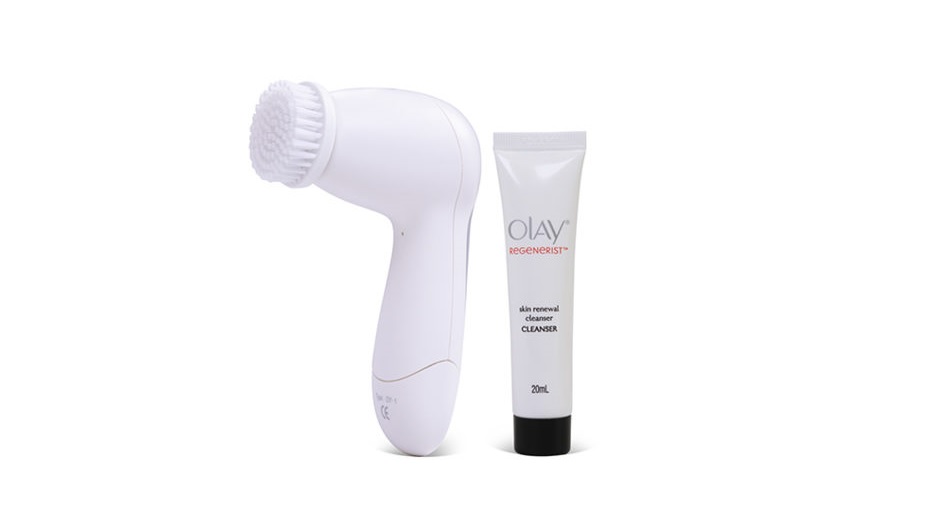 Deal Alert! Get The ProX By Olay Advanced Facial Cleansing System For Just $13.99 With This Promo Code
If you've been wanting to try a facial cleansing brush, but have been hesitant to drop serious bucks on one, here's some exciting news: you can score a ProX By Olay Advanced Facial Cleansing System for just $13.99 in our new SHEfinds shop! This cleansing system by Olay has tons of great reviews around the web because it's a totally affordable way to ensure you're properly cleansing your skin. Not only does this system come with a gentle, yet effective cleansing brush, but you'll also receive Olay's Exfoliating Renewal Cleanser. How do you get this must-own cleansing brush for just $13.99? Use code BFRIDAY30 at checkout. Don't miss out! GET YOUR OLAY FACIAL CLEANSING SYSTEM NOW
The One Drugstore Perfecting Concealer You Should Use To Look 10 Years Younger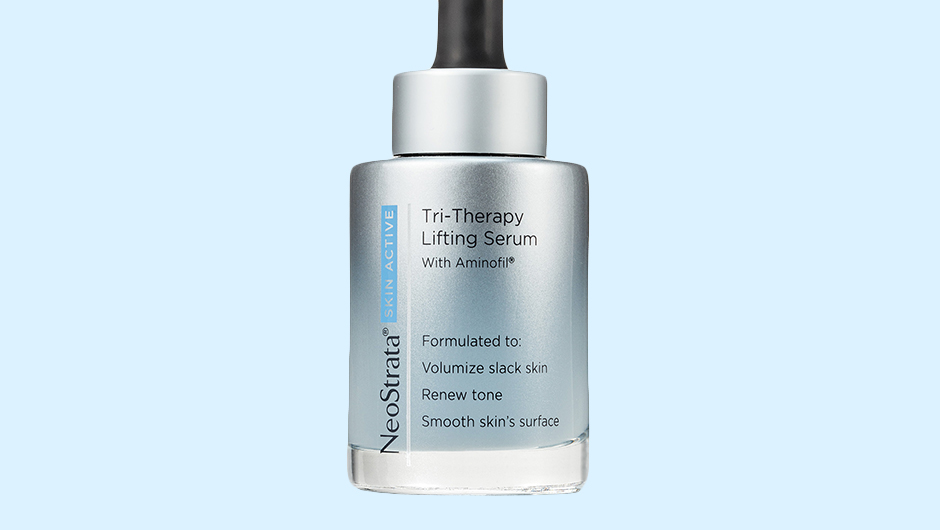 We're Giving Away 100 SKIN ACTIVE Tri-Therapy Lifting Serums From NeoStrata #SampleSaturday
What would you give to turn back time on the damaging effects of too much sun and not enough skin TLC? If only you'd been a little more diligent about applying sunscreen every day and nourishing your skin with a night cream before bed, right? Well here's some good news: you don't need a time machine to get the gorgeous skin of your youth. You just need NeoStrata's SKIN ACTIVE Tri-Therapy Lifting Serum! And  guess what? We teamed up them to give some lucky SHEfinds the chance to put this amazing product to the test! As the name suggests, NeoStrata's SKIN ACTIVE Tri-Therapy Lifting Serum has a triple anti-aging complex that helps revitalize skin and reduce lines and wrinkles. There's also Aminofil® in this serum, which will help plump and firm skin. And that's not all! The serum also contains a Low Molecular Weight Hyaluronic Acid that hydrates and exfoliate, leaving you with a toned, even and silky smooth complexion. In short, this serum will give you the skin of your dreams. Everything you need to restore your skin's luminosity is right in this one bottle. Ready to say goodbye to dull, dry skin? Enter below for your chance to sample NeoStrata's game-changing SKIN ACTIVE Tri-Therapy Lifting Serum. 10 lucky winner will receive full-size bottles and 100 winners will deluxe samples. Good luck! (function(){ function loadScript(url, scriptId, callback) { if(document.getElementById(scriptId) != null) { return; } var script = document.createElement('script'); script.type = 'text/javascript'; if (script.readyState) { script.onreadystatechange = function() { if (script.readyState === 'loaded' || script.readyState === 'complete') { script.onreadystatechange = null; callback(); } }; } else { script.onload = function() { callback(); }; } var scriptIdAttr = document.createAttribute('id'); scriptIdAttr.value = scriptId; script.setAttributeNode(scriptIdAttr); script.src = url; document.getElementsByTagName('head')[0].appendChild(script); } function loadEmbed(){ var iframes = document.getElementsByClassName('campaign_embed'); for(var i = 0; i < iframes.length; i++) { iFrameResize({ enablePublicMethods: true }, iframes[i]); } } loadScript( '//d2xcq4qphg1ge9.cloudfront.net/javascript/responsive_embed/20150624/iframeResizer.min.js', 'campaignEmbedder', loadEmbed ); })();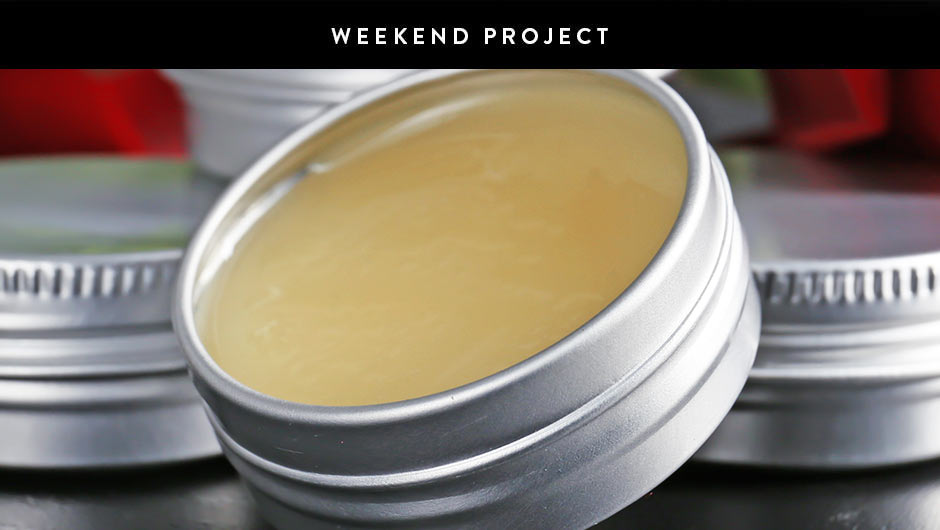 Weekend Project: Make Your Own Solid Perfume
Who doesn't love a few smell goods? I know I do! That little spritz of my signature scent always puts me in a good mood. But restocking your favorite perfumes can be quite costly--and difficult if you happened to grab a limited edition fragrance that's sold out. So what's a girl to do? Why not just make your own? Seriously! It's actually pretty easy to make solid perfume. What do you need? Pick up some beeswax pellets, an oil to use as your base like sweet almond or jojoba oil, and some scented essential oils of your choosing for the scent. To begin, pour a few tablespoons of beeswax pellets and almond oil in a glass container and boil in a sauce pan filled with a few inches of water. (You can also use a double broiler.) Once, it melts, add in about 10-15 drops of the essential oils for fragrance. Make sure to mix it really well. Then, pour the oil into a container of your choice. Let the mixture sit for about an hour to solidify. And you've made your own solid perfume! [Photo: Shutterstock]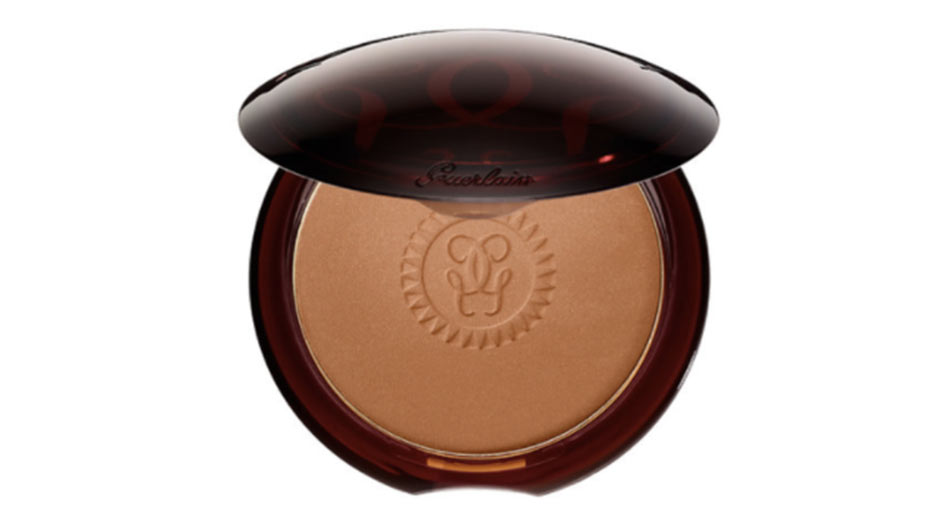 Treat Yourself To A GUERLAIN Terracotta Bronzing Powder For Just $25.99 (Down From $53!)
Ladies, it can be a struggle to find makeup that actually works and matches your skin tone. Lucky for you, we're here to end your search for one makeup must. GUERLAIN's Terracotta Bronzing Powder is nothing short of amazing. Not only does it offer a gorgeous, smooth finish, but it also looks beautiful on tons of different skin tones. From the literal originators of the bronzer, the GUERLAIN Terracotta Bronzing Powder is a staple that every woman should own. This lightly textured powder goes on smooth and provides a warm glow to enhance your natural features. Plus, it's great for mixing and matching with other makeup, so you can customize your look. It contains hydrating ingredients that won't dry out your skin, plus this terracotta bronzer also smells amazing; it contains a blend of bergamot, mandarin, gardenia and vanilla. Mmm! Ready for some good news? Our friends Daily Steals are giving SHEfinds readers access to this incredible product at a truly incredible price. GUERLAIN's Terracotta Bronzing Powder will set you back upward of $50 if you buy it at Sephora, but for a limited-time only you can get this compact for just $25.99 at Daily Steals. Yes, for real! Just use our exclusive promo code SHEFINDS4 at checkout to take advantage of this amazing deal. GUERLAIN Terracotta Bronzing Powder ($24.99, down from $29.99) SHOP MORE DAILY STEALS SALES NOW Be sure to check out these super popular fleece leggings from Anthropologie and this bestselling Nordstrom peacoat! [Photo: Daily Steals]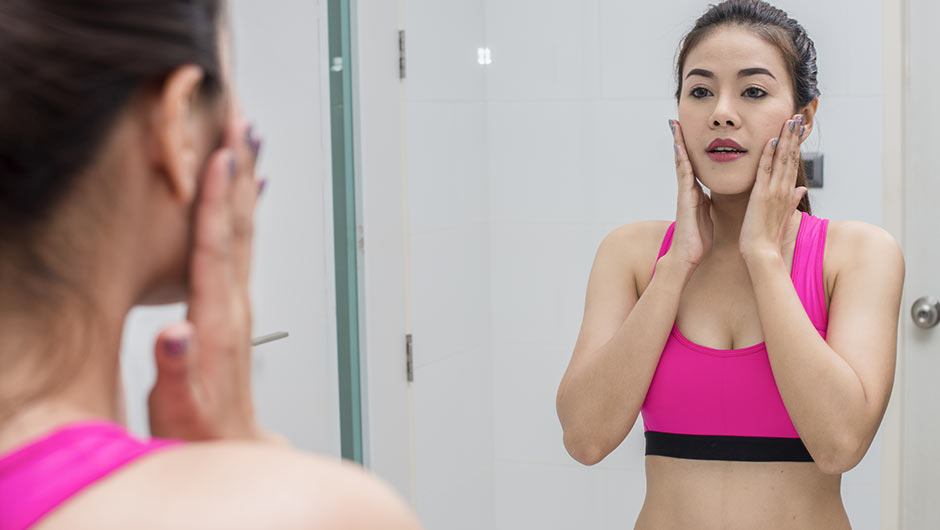 The One Drugstore Product You Should Never Use Before Working Out, According To A Celebrity Skincare Expert
5 Cheap Natural Products For Under-Eye Circles Dermatologists Swear By
Drop Everything: Too Faced's Better Than Sex Mascara Is On Sale Right Now At Sephora
The One Anti-Aging Eye Cream You Should Use To Look 10 Years Younger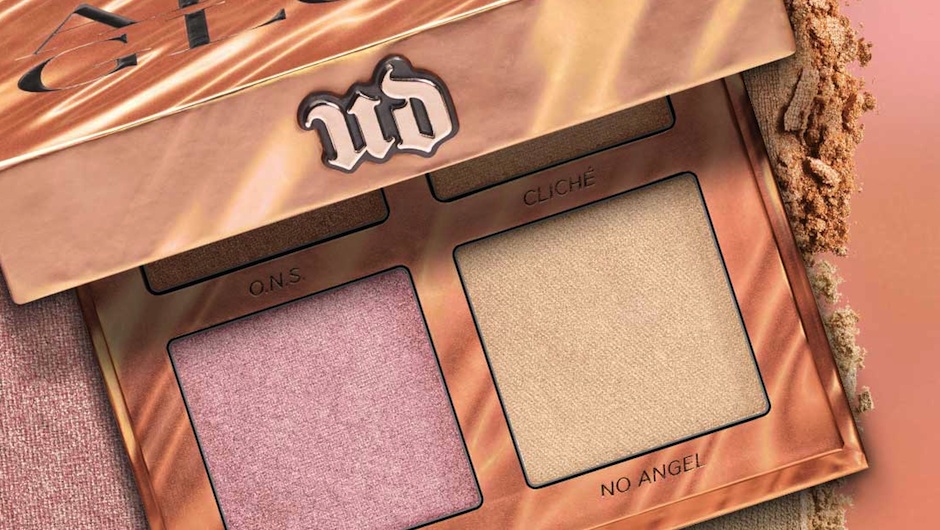 Get Up Close and Personal With Swatches Of Urban Decay's ONS Afterglow Highlighter Palette
Urban Decay's history with highlighters is solid. First, they launched Afterglow 8-Hour Powder Highlighter, which racked up a solid five-star rating almost immediately on urbandecay.com. Then they launched the first Afterglow Highlighter Palette at select retailers--which was another huge hit. And now, for their hat trick, the brand just launched a completely *different* Afterglow palette with 4 completely-new shades. YAS! The O.N.S. Afterglow Highlighter Palette ($34) just hit and we couldn't be more excited. Like it's predecessors, the O.N.S. is made of up finely milled powder so that the final product is just right. The color is buildable--wear as little or as much of it as you want. Swoon! The four shades are O.N.S. ( asoft rose-gold shimmer), Cliche (pale nude shimmer), Wicked (light pink shimmer) and No Angel (pale gold shimmer). And yes, "O.N.S." may or may not be in reference to "one night stand." LOL! We were able to get ahold of the palette to swatch it. I couldn't believe how creamy the formular felt on. I didn't worry about it coming off as powder-y or dusty. The shimmer was more like a subtle glow. My favorite shade from swatching was the O.N.S.--but I also love Cliche and Wicked on my face. I would highly recommend this palette. You don't even need to be someone who wears a ton of highlighter regularly. It's a great starter palette to get you into highlighter. Love it!
The One Drugstore Lip Balm You Should Stop Using, According To A Dermatologist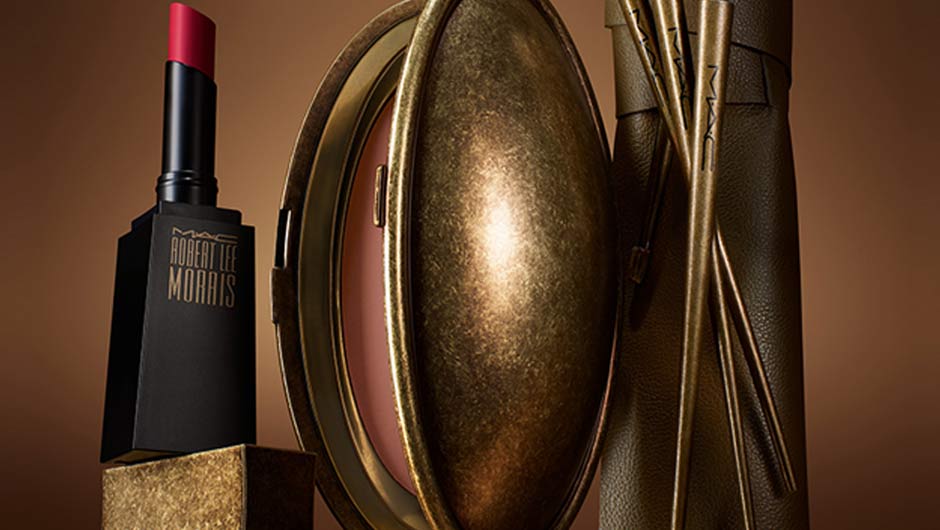 MAC x Robert Lee Morris Is Here–And We've Got The Swatches!
Weekend Project: Make Your Own Cheek And Lip Stain (It's Super Easy!)
Who doesn't love a 2-for-1 deal, especially when it comes to makeup?! And if you can get the same quality of each in one product, I'm sold. Well, there are two beauty products that if you aren't already using in tandem, you really should think about using them as a combo--cheek and lip stains! But you don't have to spend money buying a packaged deal. It's actually pretty easy (and cheap!) to make your own. You only need a few ingredients--some you probably already have lying around the house! To make this mixture, grab some water, shea butter, and an oil such as olive oil, almond oil, or coconut oil to get started. Mix one or two teaspoons of each into a small container. Adjust the amounts if you want to make this in bulk. Then to make the color or stain, there are a few methods and ingredients that you can do. If you have fruits like raspberries, or pomegranates, you can mash them up and squeeze enough of the juice out to add into your mixture. Another way to get color is to pick up some beet root powder and just mix it in. There are tons of options available to help you get the perfect shade. Make sure everything is blended evenly, and there you have it: You've made your own cheek and lip stain! [Shutterstock]
Beauty Products Our Editors Are Obsessed With–And You Will Be, Too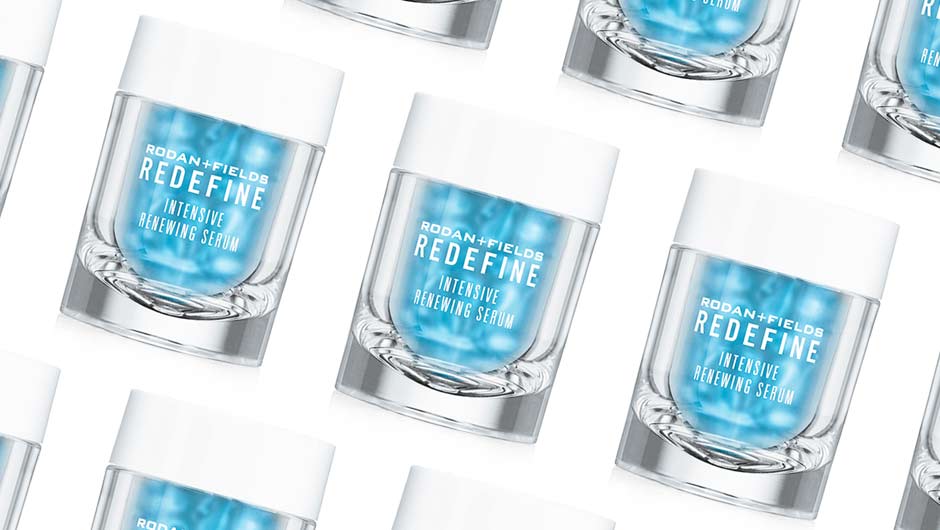 3 New Rodan + Fields Launches You Need To Know About NOW
HUDA Beauty's #FauxFilter Foundation Is Here–And We've Got Swatches!
These Are The 9 Best-Smelling (And Best-Selling!) Products At The Body Shop
5 Cheap Natural Moisturizers Dermatologists Swear By
The One Drugstore Skincare Product You Should Start Using, According To A Dermatologist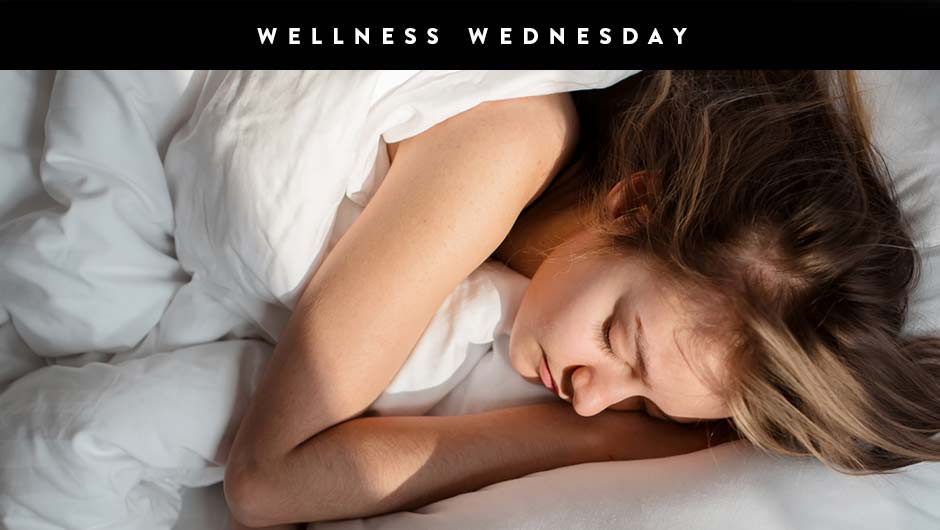 6 Simple Ways To Get 8 Hours Of Sleep #WellnessWednesday
If there's probably one thing we're probably all guilty of, it's not getting enough sleep. Yes, there's so much to do and only so many hours in the day. Regardless of whether you're pulling all-nighters for work or just can't seem to fall asleep before 1:00am, being sleep deprived can have some serious side effects later on. So you need to kick the habit ASAP! And here are a few simple ways to help you unwind and finally get a good nights sleep. 1. Unplug from your electronics. We're all attached to out smartphones, but the harsh LED lights from your iPhone, tablet, and laptop could be the thing that's keeping you up at night. To make sure that the light doesn't mess with your circadian rhythm, try powering them down about an hour before bedtime. 2.Don't exercise super late. While it's important to get in that cardio a few times a week, make sure that you aren't getting in your exercise too late at night. You do get a boost of energy from working out, so hitting the gym later in the day could have you catching your second wind instead of sleeping. 3.Relax with some aroma therapy. If you're having trouble catching some zzz's, go ahead and use scents to help soothe you. There are tons of calming smell goods out there, but lavender has been proven to help lull and calm. Set a candle by your bedside to light at night when you're unwinding, or if you have a diffuser, you could also add a few drops of lavender. Sprays, scent jars and even lotions can also help. 4.Cut down on the caffeine and alcohol. Coffee and wine drinkers beware! If you're sipping a nice cup of java well into the afternoon, that caffeine is keeping you up later than you intended. And the same goes for wine, especially if you like a good glass of red before bedtime. Think about cutting down on the amount of caffeine that you consume in the afternoon and not drinking alcohol before bed at all, and you may see that you're able to get a better night's sleep. 5.Try a new pillow or sleeping position. Your pillow or your sleeping position could also be the culprit preventing you from getting enough rest, so switch out your current with a new option with your choice of firmness to see if that does the trick. If not, try sleeping in a new position to see if that helps. 6.Be consistent. One of the most important things that you can do is stick to a schedule. Don't go a few days getting in your eight hours, then be all over the place the rest of the week. That's a recipe for disaster. Get in the habit of getting ready for bed and falling asleep around the same times every day. [Photo: Shutterstock]
5 Cheap Natural Drugstore Products Experts Swear By For Thinning Hair
Enter For Your Chance To Win A $250 Molton Brown Shopping Spree
Just in time for the holiday gifting season, we've got some exciting news. Together with our friends at Molton Brown, we're hooking up not one, not two, not three, but four lucky SHEfinds readers with seriously sweet shopping sprees. Yes, you read that right; four readers will each receive $250 to spend on beauty goodies at Molton Brown! We all know that Molton Brown has amazing scents throughout the year, but their holiday offerings are particularly exceptional this year. I mean, who wouldn't want to receive a divine bathing gift set or a festive cracker in their stocking? And if you're really want to earn brownie points, there's always the limited edition advent calendar. Whether you're shopping for your spouse, a friend or even yourself, spending that $250 isn't going to be hard at all. Ready to go all out on candles, fragrances and more for the holiday season? Enter below for your chance to win this once in a lifetime shopping spree from Molton Brown. Good Luck! (function(){ function loadScript(url, scriptId, callback) { if(document.getElementById(scriptId) != null) { return; } var script = document.createElement('script'); script.type = 'text/javascript'; if (script.readyState) { script.onreadystatechange = function() { if (script.readyState === 'loaded' || script.readyState === 'complete') { script.onreadystatechange = null; callback(); } }; } else { script.onload = function() { callback(); }; } var scriptIdAttr = document.createAttribute('id'); scriptIdAttr.value = scriptId; script.setAttributeNode(scriptIdAttr); script.src = url; document.getElementsByTagName('head')[0].appendChild(script); } function loadEmbed(){ var iframes = document.getElementsByClassName('campaign_embed'); for(var i = 0; i < iframes.length; i++) { iFrameResize({ enablePublicMethods: true }, iframes[i]); } } loadScript( '//d2xcq4qphg1ge9.cloudfront.net/javascript/responsive_embed/20150624/iframeResizer.min.js', 'campaignEmbedder', loadEmbed ); })();
The One Drugstore Lipstick You Should Start Using, According To A Dermatologist
Urban Decay Heavy Metals Palette Is Here–And We've Got Swatches!
Once And For All, Here's How To Prevent Winter Breakouts #SHEfindsSolutions
As the seasons change, so do your skin woes. And if you're still loyal to that same regimen that you followed during the summer months, it's probably time to switch it up, as the winter months can be extremely rough on your skin. 'Tis the season for winter breakouts! But you can avoid the usual pain, by adding a few of these simple methods to your daily routine to help stop the unwanted skin issues before they even start. 1.Use a good moisturizer. Winter weather is super harsh on skin, and as the temps are only going to drop from here, you have to make sure that your skin is moisturized more so during this time. Make sure you get a heavier moisturizer to apply in the mornings and before bed that'll keep your skin hydrated. 2.Change up your soap. Cold air may not be the only thing drying out your skin. A harsh soap could also be adding to your skin issues, so shop around for a more gentle cleanser that will give you a good clean without scrubbing away too much. 3.Drink plenty of water. Yes, you've heard this piece of advice over and over again, but you have to drink more water in order to keep yourself and your skin hydrated. Water helps to flush out toxins from the body that could be causing some of your breakouts, so make an effort to get in your daily amount. 4.You still need sunscreen. Just because summer is over that doesn't mean you don't have to worry about sun damage. (In fact, you need to be worried all year round!) But when you add frigid temps on top of sun exposure, you get more problems. Avoid those issues, and just do not leave your house without applying some sunscreen. 5.Invest in a humidifier. As you already know, the winter winds are rough. And if you're looking for a way to keep your dry, itchy skin moisturized, then think about getting a humidifier that will keep your skin hydrated. And the best part: all you have to do is turn it on and let it go! [Photo: Shutterstock]