5 OPI Polish Colors Every Woman Should Own
How To Take Nail Polish Off Without Nail Polish Remover
There are a number of reasons why you may opt to find hacks that remove nail polish without nail polish remover. If you're traveling or find yourself about to enter a meeting with chipped nail polish, you probably won't have polish remover in your purse or back pocket. Perhaps you find nail polish remover drying and damaging to your nails and cuticles. Ingredients like acetone and methyl acetate, which smell pretty horrible, can also be damaging if you inhale them frequently. For all of these reasons and possibly others, it's worth taking note of these four nail polish remover hacks — none of which involve nail polish remover, and all of which require products you already have at home. 1) Spray Hairspray On Your Nails Products like hairspray, spray deodorant, body mist, perfume, and even sanitizer contain agents that act much in the same way as nail polish remover. They may take a little longer to work, but if you're persistent and keep at it, you'll notice your polish vanishing a bit at a time. Spray hairspray on a cotton square (which will stick less to your nails than a cotton ball). Work on one nail at a time, rubbing back and forth and adding more hairspray as needed. Try to keep these products, which contain alcohol, limited to your nail to prevent them from drying your cuticles and hands. 2) Soak Your Hands In Warm Soapy Water After applying an agent like hairspray to your nails, you'll likely still have a few chips of polish left on your nails — this is just one of the downsides of not using traditional nail polish remover. Luckily, soaking your hands in warm soapy water is the quickest way to loosen up stubborn polish so that you easily rub it off with a cotton square. Be prepared to spend about 10 minutes with your hands in water — patience will pay off. 3) Apply Fresh Nail Polish Or A Top Coat Over Your Nails It sounds counterintuitive: why would you add more nail polish to nails when your goal is to remove nail polish? But this hack is genius because it works quickly and effectively. Apply a fresh coat of nail polish or topcoat to your nail (your choice, though many prefer not to waste a more expensive top coat for this pursuit). Now, this is key: do not wait even a minute before cleaning your nail with a paper towel — the longer you wait, the drier the polish becomes and the more difficult it is to remove it. Both the fresh polish you applied and the old color should come off in one or two swipes. 4) Use A Nail File It is not recommended that you simply start filing your nail bed with a rough nail filer in order to remove old nail polish. Doing this can scratch your nails and weaken them. With that said, if you have an errant chip or two to deal with, a gentle fine-grit cushion file can be used to softly whisk away the chip.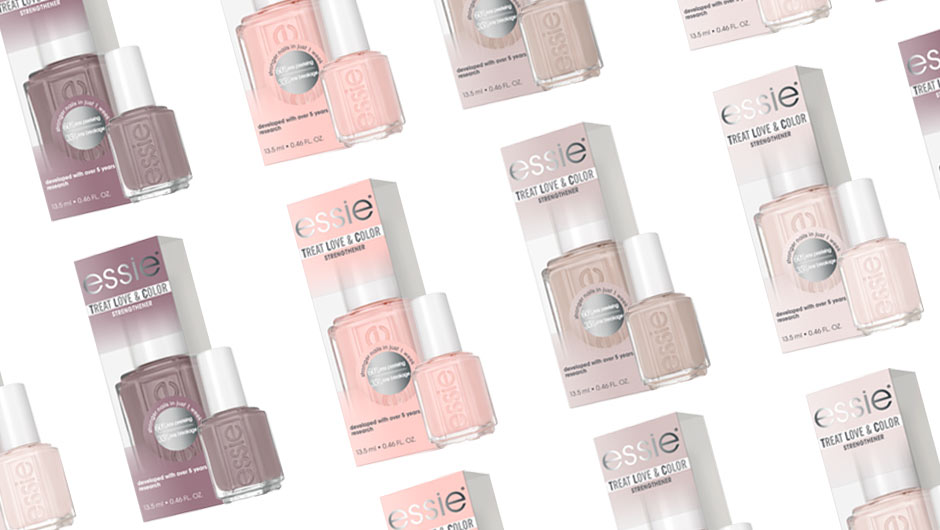 Essie's New Treat Love & Care Collection Is Here And It's A Game Changer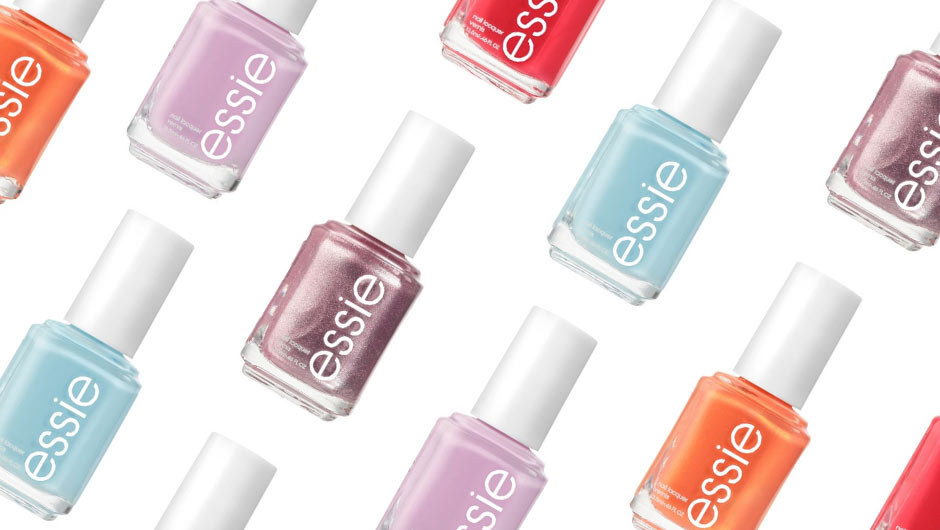 Everybody Freak Out: Essie's Summer Colors Are Here!
How To Get Nail Polish Off Your Clothes
Women are queens of multitasking, especially when it comes to painting our nails. None of us have the time to sit patiently and actually let our nails dry properly, so we keep ourselves busy and try our best not to mess up our pristine manicures. But when wet nails and your favorite sweatshirt collide, panic can ensue, especially if you were using black nail polish while wearing white clothes. We've all been there, but you need to act fast to prevent permanent polish stains, whether on your clothes or your hardwood floor. The situation can easily be dealt with, so don't throw away your nail-polish stained clothes just yet. First thing's first, let the nail polish actually dry and resist the urge to wipe it off at all costs. Repeat—do NOT mess with it until it has dried. Trust us, trying to rub off wet nail polish will just make matters worse. You can gently dab at the wet nail polish with a cloth or towel, but don't wipe it. Rubbing will cause spreading and an even bigger mess. You can also place an ice pack on the nail polish to speed the drying process along and harden it. Once it's dry, take a knife or a pair of tweezers to scrape off any excess nail polish chunks. Then, it's time to get down to business. Nail polish remover seems like the obvious solution when it comes to getting rid of the stubborn stain, but it doesn't work on your clothes the same way it does on your nails. Nail polish remover with acetone can actually have a reaction to certain fabrics and colors. Avoid using it on clothes with acetate, triacetate, or modacrylic, and make sure that your impacted clothing is washable. If it meets these requirements, do a tiny spot test with the nail polish remover to see how it reacts to your clothes and then proceed to tackle the stain. We recommend testing the inside of the piece of clothing or a small area near the hem or sleeve. Use a paper towel or cloth to gently dab the stain (again, don't wipe) until it's no longer visible. Then, rinse it under cold water and toss it in the washer. If your clothing reacts badly to the nail polish remover, you can also try a non-acetone nail polish remover. Spot test it again, and use it to attack the stain with a toothbrush, according to Persil. You can also try rubbing alcohol and even hairspray with the toothbrush technique. If none of these seem to do the trick, not all hope is lost—you can seek professional help from your local dry cleaner. While it's much more satisfactory to take matters into your own hands and DIY the nail polish stain, your dry cleaner probably knows best. Plus, you're less likely to ruin your clothing for good. If you spill nail polish on the ground, that's a completely different story, so check out the best method to get rid of the stain and soak up the polish. [Photos: Shutterstock]
The Scary Downside To Always Having Your Nails Painted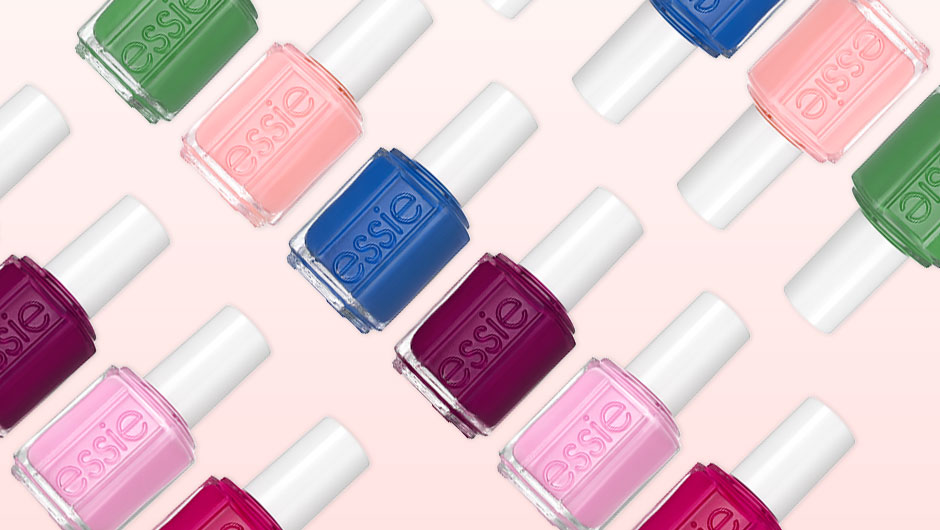 Everybody Freak Out: Essie's Spring Collection Is Here!
The 12 Bestselling Drugstore Beauty Products Of 2016, According To CVS
This $7 Nail Polish Has Amazing Ratings And Reviews On Amazon
For the past few seasons, black has become one of my staple nail colors. It's simple and minimal and there's just something about glossy black nails that just feels so edgy in a cool-girl way that reds and pinks can't achieve. (Not to mention it goes with pretty much any outfit I throw on throughout the week!) While classic black will always be my go-to, Zoya's gorgeous shade Dahlia ($7.98) just might be the perfect way to update the look for fall. The brand describes the shade as "a black beauty with sugared sparkle," and its finish is Zoya's Pixie Dust Matte Sparkle. (If you didn't think "matte sparkle" could possibly be a thing, think again - this shade is seriously gorgeous!) The finish also creates a glittery, 3-D finish that basically looks like caviar on your nails - need I say more? With over 1,000 reviews on Amazon and an average of 4.3 stars, the formula has proven to be a beauty lover favorite too. As one reviewer described, "It has this little bit of grit in it, the only way I know to describe it is that it feels just like sand is actually blended into the nail polish. This is absolutely, hands down, the best looking polish that I've ever owned." If you're feeling a bit blah about your nail polish selection (or just tend to paint your nails the same three tried-and-true colors over and over again like me), Zoya's Dahlia just might be the nail color refresh you're looking for for fall - and for $7, why not? ZOYA NAIL POLISH IN DAHLIA ($7.98) [Photo: Amazon] For more nail finds, check out: If You Paint Your Own Nails, This $3 Peel Off Cuticle Protector is Genius! and How To Make Your Own Metallic Nail Polish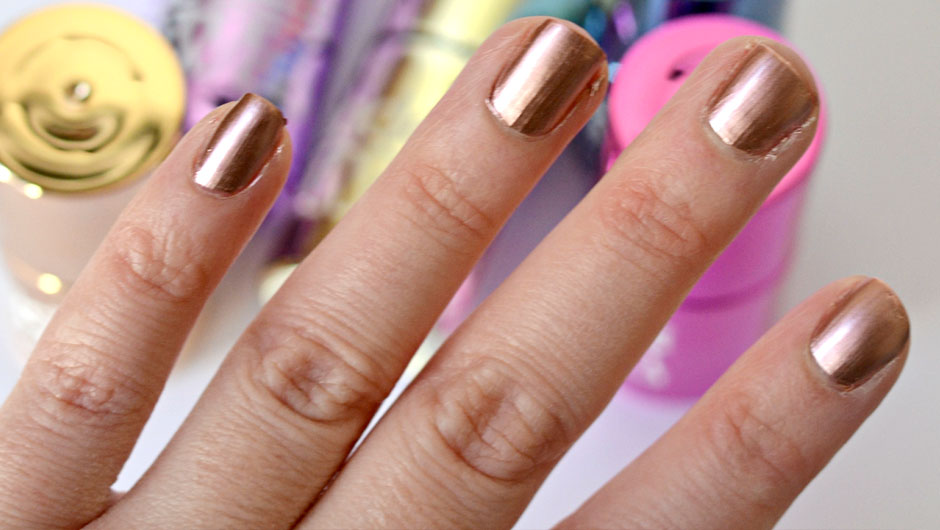 How To Make Your Own Metallic Nail Polish
Metallic nails are one of this year's biggest nail trends. The flashy metal finish is a cool alternative to nail art or the traditional bright colors for summer. Unfortunately, a lot of metallic nail polish formulas fall flat. The finish is either dull or the polish isn't opaque enough. If you are crafty, you can create your own metallic nail polish. You'll need the following things: Base coat White nail polish Paint brush or foam eyeshadow applicator Metallic nail powder (available on Aamazon) Top coat Many tutorials recommend using gel nail polish. However, I found that will a little experimentation, you can achieve the metallic nail polish effect using a regular top coat. First, paint your nails with a base coat. Then paint your nails with white nail polish. This step is optional but I found that this makes the metallic effect appear brighter. When the white nail polish is almost dried, take the metallic nail powder and dab it on to your nails. You can find a variety of different metallic nail powders on Amazon. Once the nail is covered, use the foam eyeshadow applicator to buff the powder into your nails. This will transform the nail powder from glittery to metallic. Apply a top coat to seal the metallic powder. You can check out this YouTube tutorial to see how this process works. [youtube]https://www.youtube.com/watch?v=eilTdX31y2A[/youtube] Another method is to use metallic acrylic powder and set it with a solution for acrylic powder. You can buy both these supplies at the craft store. For this method, paint your nails with a top coat. Then dab the metallic powder on to your nails with your finger. Using a paint brush, apply the solution. This will achieve the metallic effect. Once it dries, apply a top coat. Check out this blogger's tutorial to see this method in action. [youtube]https://www.youtube.com/watch?v=U5hrZcfCjO4[/youtube] The last and final step is the most important: take a nail selfie! Metallic nails are the ultimate cool-girl polish trend. After all your hard work, you'll want to be sure to show off your metallic nails with the perfect insta-worthy pic. Love a good manicure? Check out the one thing you should never do when removing nail polish. [Image: London Beauty Queen]
The One Thing You Should Never Do When Removing Nail Polish
We all do it. On the bus. In a meeting. At your desk. You'll be hard-pressed to find a woman who doesn't peel off her nail polish. It's extremely tempting, especially if your manicure starts chipping. However, this can be highly damaging to your nails. In fact, you should never remove your nail polish this way. When you peel off nail polish, it takes off layers of your actual nail. You may not see the difference immediately, but doing this over time will make your nails thinner. Gel nail polish the worst culprit. Peeling off gel polish removes layers of your nail. This can result in your nails being rough in texture and discolored. Even worse, it can lead to brittle nails that constantly break. Nobody wants thin and jagged nails. To remove nail polish, you should always use a nail polish remover. Using clear nail polish is another alternative (check out how here). If you can't resist the urge to peel off your polish, here are a few ways your can help repair your nails after the damage is done: Take a break from nail polish and let your nails heal. Keep your nails short while they heal. This will prevent them from breaking. Don't cut your cuticles. This can damage the new nail that is growing. Moisturize your nails with a cuticle oil or cream. I like the Essie Apricot Cuticle Oil ($9). It rehydrates and revitalizes your nails (plus, it smells good). Buff your the surface of your nails. This will help even out the texture. Use a nail strengthener like Nail Envy Nail Strengthener Original Formula ($17.95). It will make your nails harder and stronger in just a few weeks. Drink lots of water. This will keep your nails and cuticles hydrated and help them heal. Check out these nail polish removers that won't ruin your nails. For more beauty tips, check out this tip for shaping your eyebrows and find out how often you should switch your shampoo and conditioner. [Image: Shutterstock]
How To Wear Sandals When You're In-Between Pedicures
Summer is about sun, swimming, sweating (let's be honest here), and sandals. There's hundreds of amazing styles and colors out there, I swear I could find a different pair of sandals to wear every day over the summer. And how amazing is the feeling when you're walking down the street on a hot summer day, and your toes can actually breathe?! I love being able to slip on my favorite pair of sandals and just walk out of the house... oh sh*t! What do you do when your toes aren't painted?! When I'm in-between pedicures, I'm stuck in this weird limbo of half-painted, chipped toes that honestly look gross. This is a problem that all women go through in the summer, but also in the fall! What about those nights out when it's still warm enough to wear an open-toe heel? How do you get by when your feet are getting ready for winter hibernation?! The struggle is #real. Here at SHEfinds, we think that there are two solutions - plain and simple. Option One: take off all of your nail polish and go au naturel! We know, it can be a bit bold to bare so much nail, especially in the summer, but we promise than clean toes look better than chipped! With a summer tan, bare nails look great, we promise. Option Two: look for any polish in your bathroom and throw some paint on the toes that are visible in your shoes. We know, we know, this is kind of half-fixing the problem since you're not really getting a complete pedi, but c'mon, no one will know the difference! Save some time and money, and just give your toes some color for the day. So pick a side, and decide which beauty hack you think works best! And worse comes to worse, you can always treat yourself! Make sure to check out These Amazing Sandals of The Summer, For Under $50 and These Metallic Heel Sandals That You Need This Summer [Photo: Always Judging]
Amazon Reviewers Are Obsessing Over This Gorgeous $10 Holographic Nail Polish
When it comes to our manis, we're all about "go big or go home." While we can't exactly sport glittery eyeliner for our 9-to-5, experimenting with crazy nail colors and finishes is a lot more acceptable. Glitters? Metallics? Nail art? Bring it on - so when we found this holographic nail polish on Amazon, we were instantly obsessed. ILNP's holographic shade Mega ($10) is pretty much everything we've ever hoped for in a statement nail shade. The polish contains the highest quality of holographic pigment available, resulting in a super cool rainbow effect when light hits your nails. We weren't sure it could live up to the hype, but according to 60 Amazon reviewers, it totally does. The polish has an average of 4.7 out of 5 stars and 46 5-star reviews. According to one reviewer, she found the formula to be even higher quality than brands like Dior or Estee Lauder. Another described the nail polish's effect as, "A little bit of light and this stuff will blind you!" Bottom line? This is not your average cheap sparkly nail polish. With such a great formula, we'll definitely be looking into ILNP's other polish offerings - this one is seriously game-changing. ILNP MEGA 100% PURE HOLOGRAPHIC NAIL POLISH ($10) Don't miss: The Kylie Lip Kit You Should Buy, Based On Your Sign and How To Get Lipstick Stains Off Clothing [Photo: Amazon]
This $5 Quick-Drying Top Coat Has Over 3,000 5-Star Reviews On Amazon
I basically can't live without polished nails, but I'm also probably the most impatient person you'll ever meet. As you'd imagine, those two traits don't exactly work well together. Sitting still and waiting for a full hour or so for my nails to dry? It's just not going to happen - and I've definitely ruined a fresh mani (or 10) because of my impatience. However, this quick-drying top coat just might be the solution to my DIY manicure woes. The Seche Vite Dry Fast Top Coat ($4.74) is a proven Amazon cult-favorite - as in, it's the website's #1 best seller in the nail category, and it has over 3,000 five-star reviews. As far as top-rated products go, it really doesn't get any better than that. The top coat is specially formulated to make polish stay chip-free, even on oily nails. Not only that, but it's quick-drying too - and according to reviewers, it's not just the kind of "dry" where you're still at risk for nicks and chips like with many other "quick-drying" top coats. (One former OPI devotee even said that this polish won her over after using an OPI top coat for years - it's that good.) With so many rave reviews, it looks like this is something I'll need to add to my Amazon cart very soon - and for only $5, seriously, why wouldn't I? SECHE VITE DRY FAST TOP COAT ($4.74) For more beauty finds, check out: 6 Ways To Waterproof Makeup That's Not Waterproof and 8 Cult-Favorite Eyebrow Products You Need To Try At Least Once
7 Amazing Instagram Accounts To Follow For Nail Art Inspo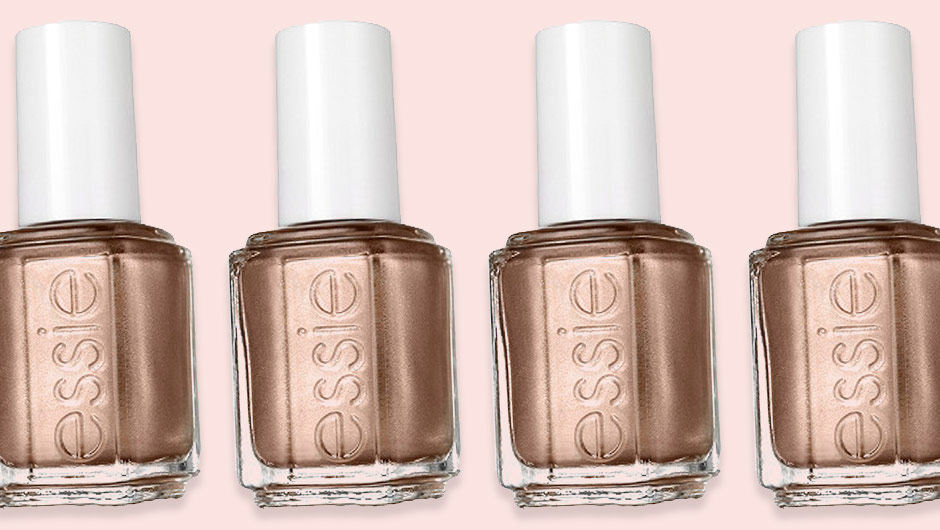 Essie's Rose Gold Nail Polish Is The Best One Out There, Hands Down
If you're anything like me, you're loving the major moment rose gold is having right now. As someone with a closet full of neutrals, it's unusual for me to fall in love with color in any way, shape or form (unless it's some variation of black, white, nude or gray), but rose gold is the exception. I won't lie: I even own a pair of sneakers in the rose-y bronze hue to add a bit of shine to my all-black outfits. The obsession is real. So basically, it was no wonder that when I found out Essie created a true rose gold nail polish shade, called "Penny Talk," I knew instantly that I had to have it. While I don't wear tons of jewelry, Penny Talk is basically tiny little pieces of rose gold jewelry for your fingertips. Unlike other brands that have attempted rose gold, the shade doesn't lean too copper-y or bronze-y, and is metallic while being completely glitter-free - resulting in just the right amount of shimmer and sparkle. Not to mention it's probably gotten me more compliments than all of my other nail colors combined! You can pick a bottle of Penny Talk ($9) up at Amazon and become equally obsessed - trust me, if you add one nail polish to your collection, it should be this. ESSIE NAIL COLOR IN PENNY TALK ($9) Don't miss: The Internet Is Freaking Out Over This $10 Mirror Nail Polish and How To Get A Better Body While You Sleep [Photo: Ulta]
The One Nail Polish Color You Need In Your Life, Based On Your Zodiac Sign
8 Easy Ways To Make Your At-Home Manicure Last Longer
Maybe it's just us, but even with a steady hand and our best top and base coats, making a DIY mani last as long as the real thing from a salon is HARD. We've never really understood how manicurists work their magic - that is, until now. It turns out that there are a few quick fixes you can make to your at-home polish routine that will majorly up the longevity of your manicure. 1. Apply white vinegar before basecoat Even if you can't see them, leftover oils and gunk on your nails can make it more difficult for nail polish to ultimately adhere to your nail. A quick swipe of white vinegar with a cotton swab before breaking out bottles of nail polish will clean up any mess and create a fresh surface. 2. Always buff your nails This can seem like an easy step to skip since you won't see it once your nails are polished, but it can lead to a majorly long-lasting mani later on. Always make sure to buff your nails - it will lead to smoother coats of nail polish. 3. Shorter nails mean a longer lasting mani It's sad but true: if salon levels of longevity are what you're going for, nails that are trimmed to the shorter side will help you avoid nicks and chips. 4. Don't shake the polish bottle Instead, roll it between your palms. Shaking the bottle causes small air bubbles to form, which can transfer to your nail and cause chipping. 5. Apply 2-3 thin coats When it comes to your coats of nail polish, less is more. 2-3 thin coats will result in less chips than one thick coat. We know, it's time consuming, but it'll be worth it when you don't have to redo your entire mani in 24 hours. 6. Use topcoat right away Contrary to popular belief, you shouldn't be waiting for your last coat of nail polish to dry before applying topcoat. This allows the topcoat to mix with your nail polish and work its magic. 7. Add extra topcoat to your tips Since the tips of your nails tend to chip first, it makes sense that you'd want a little extra topcoat to protect them. After applying topcoat to your nail, brush it onto the exposed edge of your nail, creating a clear "French manicure" of sorts. 8. Reapplying topcoat is key  To keep your nails looking fresh, you'll want to add another layer of topcoat every 2-3 days. It'll re-seal your mani and add shine. For more beauty, don't miss: The 6 Best-Rated Eyebrow Products For $10 Or Less and Products To Keep In Your Purse For When Zits Pop Out Of Nowhere [Photo: afterDRK]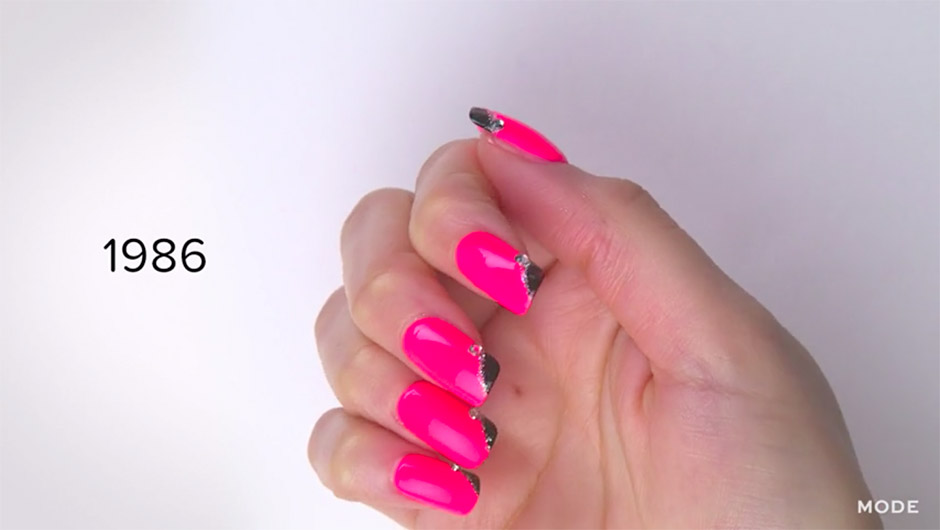 VIDEO: See How Much Nail Trends Have Changed In The Past 100 Years
Nail art is everywhere these days, but you might be surprised by when this trend actually started. Mode's latest video in its 100 Years of Fashion series shows how much nail styles have changed over the past 100-plus years. It's pretty dope to see how far we've come from the short, bare nails of the 1900's and everything in between. Watch below and let us know your favorite decade of nail styles! [youtube]https://www.youtube.com/watch?v=qo4U9p7cSYg[/youtube] Don't forget to check out: facts you didn't know about Ulta and the prettiest summer dresses at T.J. Maxx under $50 [Photo: Youtube]
8 Cheap Drugstore Nail Polishes With The Best Customer Reviews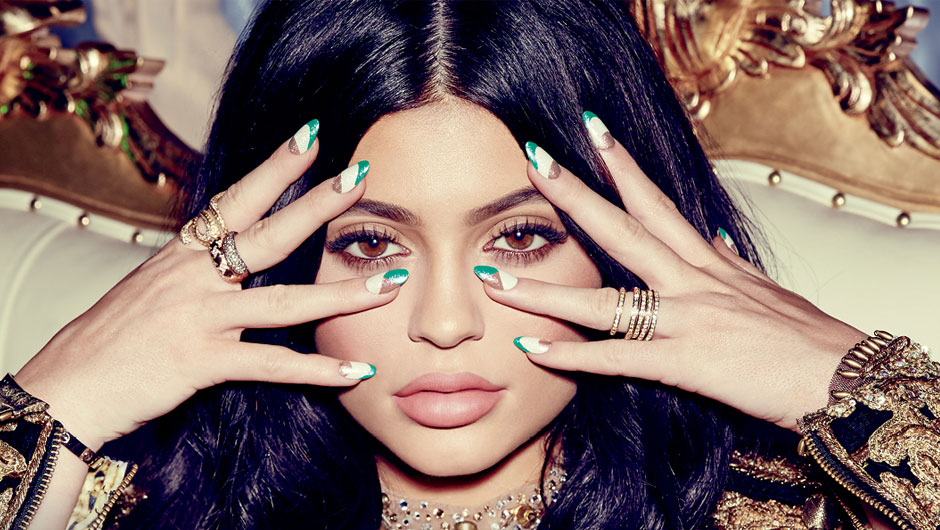 Kylie Jenner's Nail Polish Line Is Here–And Still In Stock (For Now)
Kylie Jenner is already dominating the lipstick game, so it makes sense for her to take on a new beauty product. The reality star teamed up with Sinful Colors (it's better than Chanel!) on three limited-edition nail polish collections. The first just hit stores, while the next two will be available in April and May. The King Kylie Collection features 20 different shades described as "precious metals and crown jewels." It's a two-step faux gel manicure system that works by applying one color polish followed by a "SinfulShine" top coat. But the best part has to be that each nail polish retails for just $2.99. Seriously! Kylie told WWD, "I wanted to do something innovative and accessible to my young fans." Don't let this be another lip kit sitch! This nail polish is definitely going fast. SHOP NOW Don't forget to check out: get Hilary Duff's striped bikini and the best Kanye West quotes ever [Photo: Sinful Colors]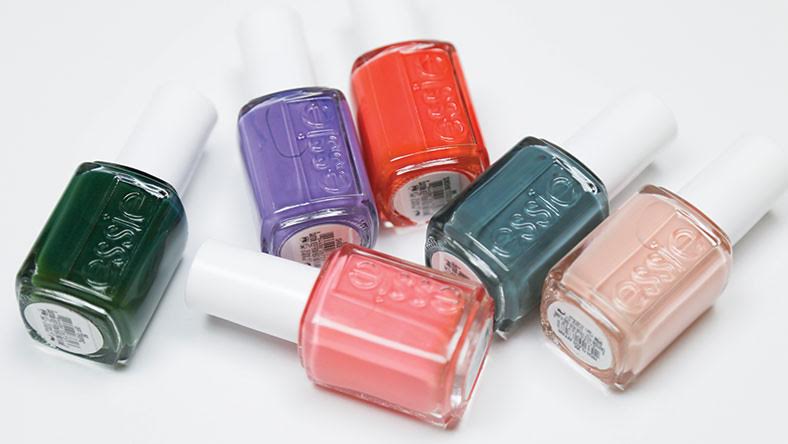 Which Color From Essie's New Spring Collection Is Your Favorite?
Gel Nail Polish That Lasts 2 Weeks Without UV Light? Yes, Please
Like most women, I love the shiny, long-lasting wear of a gel manicure. But cooking my hands under UV light and the weak, brittle nails I'm left with after I remove that gel nail polish? Not so much. That's why I'm so into this new formulation from Bio Seaweed Gel. Their gel polishes only need sunlight to dry and they'll still last up to two weeks. Amazing, right? Even better, these polishes are 5 free, meaning they don't contain many of the harsh chemicals commonly found in most nail polishes that leave nails all thin and gross. Watch how beautiful and smooth Bio Seaweed Gel's polishes go on in the video below, then treat yourself to a pretty new color (or colors!) for spring. Don't miss the one thing you should never do when cutting your nails and how often you should use hand lotion. [Photo: Joyus]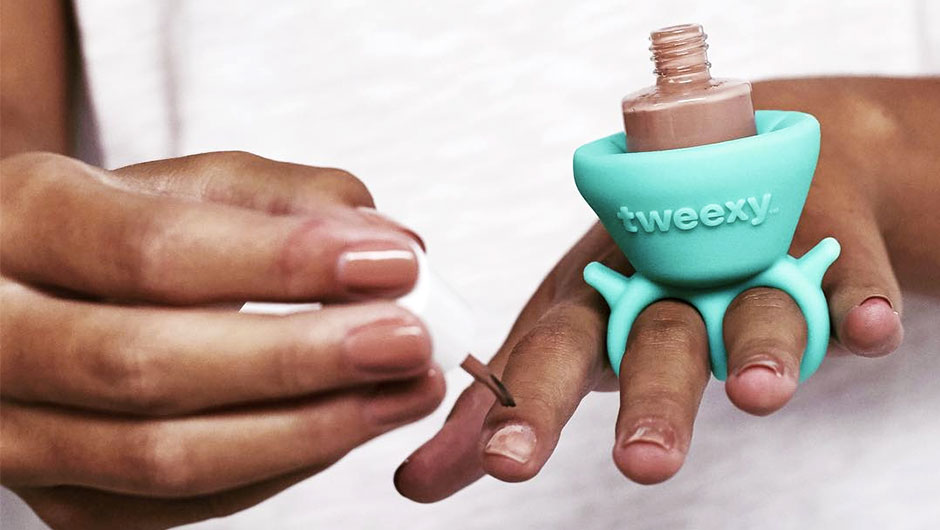 If You Paint Your Nails At Home, You Need This Genius Tool ASAP
If you frequently paint your nails at home, then you need to buy yourself this genius manicure tool. It's called Tweexy and it's basically magic. Here's why. https://www.instagram.com/p/BBEJC3wA7qY/?taken-by=thetweexy This silicone product, which looks like a Ring Pop, holds a bottle of nail polish on top of your fingers. It's super convenient and makes it so easy to paint your nails in a bed or on a couch because the bottle has no way of tipping over. Plus, Tweexy fits all kinds of nail polish bottles and secures it in place so well that you can open a bottle with one hand! And don't worry about switching it to the other hand once you've painted on polish. Simply squeeze the tabs on the side and it will open the finger holes so you can easily slip the ring off without smudging your nails! https://www.instagram.com/p/BBDftAig7ub/?taken-by=thetweexy Get your own Tweezy on Amazon for under $15! Seriously, how did we ever live without this?! Don't miss 3 stunning eyeshadow looks that aren't a smokey eye and the 6 worst things for your nails! [Photo: Instagram]
Create The Ultimate Superbowl Fanicure With These 5 Nail Polish Colors
Are you jazzed for the 2016 Superbowl? Even if you aren't a huge football fan, think of the big game as an opportunity to rock a killer fanicure (football manicure, that is). To help you out, we scoured the CoverGirl website to find the exact nail polish shades that perfectly match the colors of the two championship teams. Whether you're a diehard Denver Broncos fan or you're rooting for the Carolina Panthers, here are the colors you need to create a Insta-worthy fanicure. Carolina Panthers CoverGirl Outlast Stay Brilliant Nail Gloss, Mutant 101 ($4.79) CoverGirl Outlast Stay Brilliant Nail Gloss, Snow Storm 110 ($3.89) CoverGirl Outlast Stay Brilliant Nail Gloss, Diva After Dark 330 ($4.79) Denver Broncos CoverGirl XL Nail Gel, Overblown Orange 790 ($6.37) CoverGirl Outlast Stay Brilliant Nail Gloss, 307 Sapphire Flare ($4.94) Need some design inspo? CoverGirl actually has step by step nail art tutorials for creating the perfect fanicure. Click here to get the deets on achieving that cool Carolina Panthers design pictured above and click here to get the play by play on the Denver Broncos fanicure. For more beauty tips, check out the perfect 'Valentine's Day' nail polish and everything you need to know about the 'new powder gel manicures.' [Photo: Covergirl]
Target Is Set To Launch Their Very Own Nail Care Line!
Target is launching an exclusive nail care line called defy & INSPIRE. The affordable collection features high-shine colors that are wear-resistant. Plus, Target is offering 38 different shades, along with a base coat and a top coat. "Our guests love coming to Target because we make it easy and affordable for them to update their look, whether that's a new throw pillow, skirt or fresh new nail color," said Dawn Block, senior vice president of mobile and beauty merchandising, in a press release. "defy & INSPIRE is the most recent addition to Target's roster of exclusive brands, offering our guests access to the latest beauty technology and affording them the ability to achieve salon-quality results in the convenience of their own home." To make this collection even better, all polishes cost just $7.49! Each polish name is inspired by pop culture like "Real Housewife" and "Rose Ceremony." The entire collection will be available to buy on January 17 in Target stores and online. Don't miss how to apply lipstick so it lasts all day long and how to nurse your nails back to health after a gel manicure! [Photo: Target]
How To Nurse Your Nails Back To Health After You've Peeled Off A Gel Manicure
I'll never forget my first gel manicure. I was hooked the second I realized I could leave the nail salon just moments after the glossy coat of red polish had been applied to my nails. No additional wait time after the final top coat had dried under the UV light? No disappointment when, two hours later, I experienced the first of many chips to come? I was delighted. Unfortunately, most things that seem to good to be true are exactly that. My enthusiasm for chip-free polish took a nosedive the day I tried to remove it. After soaking my hands for thirty minutes in the most potent nail polish remover I could find, while simultaneously peeling off polish and probably taking a big chunk of my nail with it, I was left with weak, brittle, slightly yellow nails and sad, dry cuticles. If you're a gel manicure devotee, you can probably relate.  You know you're not supposed to peel off the gel polish, but you do it anyway. Fortunately, there are ways to nurse your nails and cuticles back to health after a gel peeling fiasco. Just follow these 5 tips. 1. Submerge your hands in a hydrating bath. After the damage has been done and you've managed to remove your gel polish, Dr. Debra Jaliman, author of Skin Rules: Trade Secrets from a Top New York Dermatologist, recommends soaking your hands in a bowl of Dove Deep Moisture Nourishing Body Wash. "It contains glycerin, sunflower seed oil, and soy bean oil, so it's incredibly hydrating," Jaliman says. "I also have my patients put it in small containers and carry it with them to wash their hands so they don't use the drying soaps in public bathrooms." 2. Apply cuticle oil or cream. A lot of us make the mistake of applying one coat of cuticle cream or gel after our manicure and never following up again. Instead,  Nancy Reagan, the CEO of Bella Reins Spa, recommends getting in the habit of applying cuticle oil daily in the evening, regardless of whether you've just painted your nails or removed gel polish. Amazing nail oils can be found at all price points, but two great ones to try include Deborah Lippmann Cuticle Oil Treatment and Burt's Bees Lemon Butter Cuticle Cream. 3. Take a break from gel polish. Whenever possible, try not to get back-to-back gel manicures, especially if you've damaged your nails by peeling off polish. Reagan suggests having a keratin manicure in between gel manicures to put moisture back into the nails. 4. Make keratin treatments part of your beauty regimen. Use keratin gloves weekly to prevent the dryness of gel manicures. A product like Keratin Gloves All-In-One Hand Treatment can be worn while you watch TV or read and can add some much-needed hydration to hands and help extend the life of your manicure. 5. Trade in your gel for a 7-free mani. You don't have to give up on gel polish completely, but Reagan suggests letting nails rest every 2-3 months. In between gel treatments, she recommends treating yourself to a manicure using a 7-free polish that will allow the nail to rebuild its natural oils. For more beauty tips, check out how often you should really clean your nail clippers and are gel manicures really that bad for your nails?
The Best Holiday Nail Gift Sets–Because Pretty Polish Never Disappoints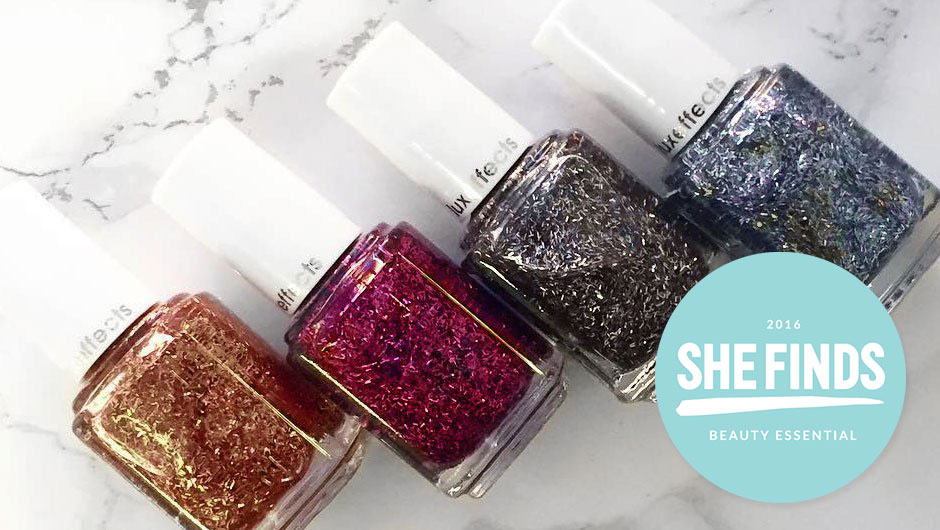 Essie Just Took Glitter Top Coats To The #NextLevel With Fringe Luxeffects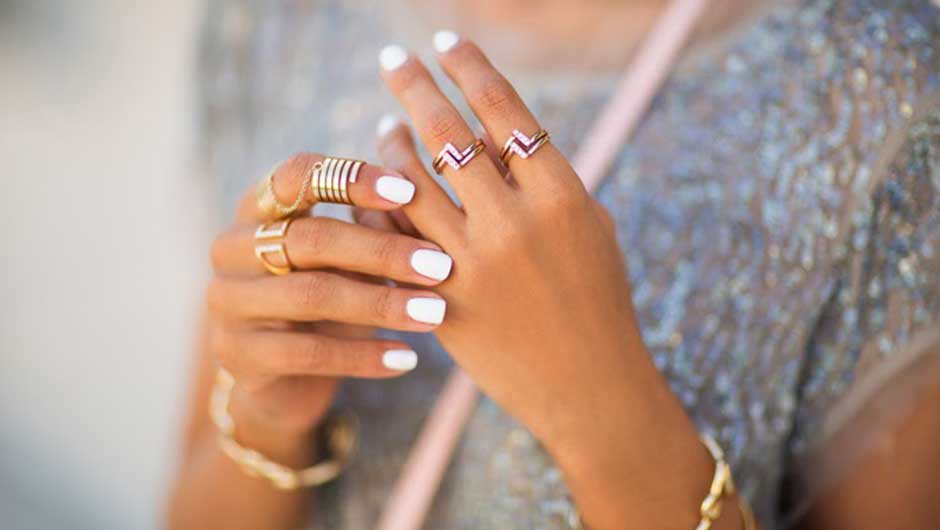 8 Brands That Make Nail Polish That's Actually Good For Your Nails
Spray-On Nail Polish Is Happening–Welcome To The Future
Nails Inc just created the world's first spray-on nail polish. Gone are the days of carefully applying your favorite polish and hoping you don't get it all over your cuticles. How does it work?! First you apply a base coat so the polish has something to stick to. Then, shake the can and spray on the polish. Finish it off with a top coat and wash the excess polish off in water. That's it! Nails Inc "Paint Can" spray will be available in spring 2016. Don't miss 5 things you never knew about OPI and check out the must-have beauty gifts for the holidays! [Photo: Instagram]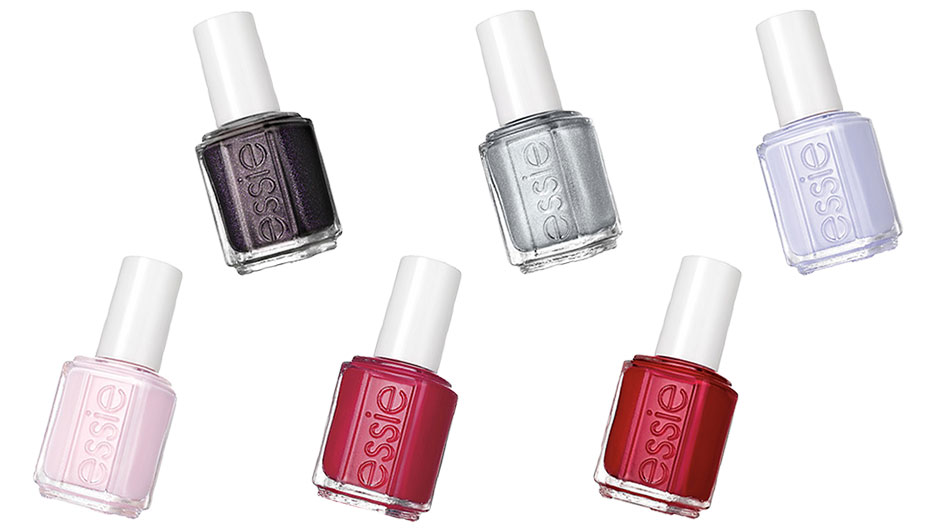 Essie's Apres Ski-Themed Colors Are Getting Us Really Excited For Winter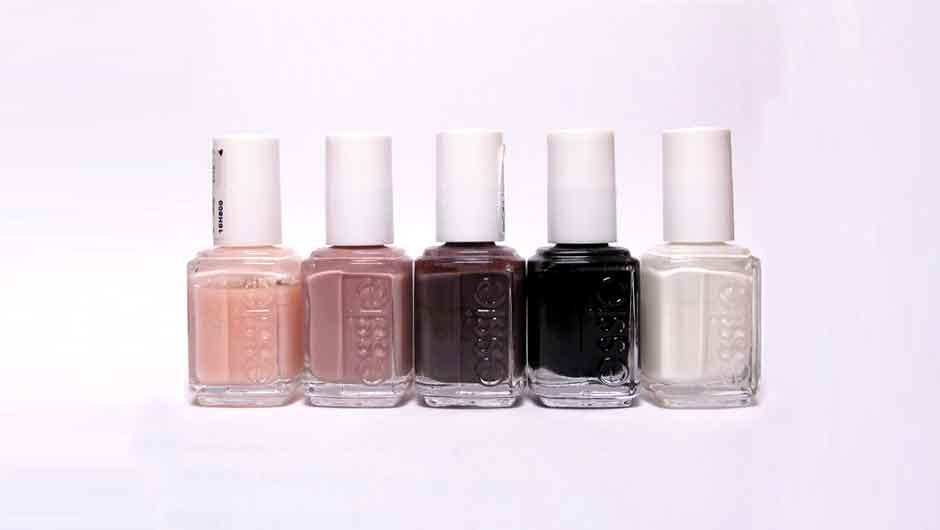 11 Facts You Never Knew About Essie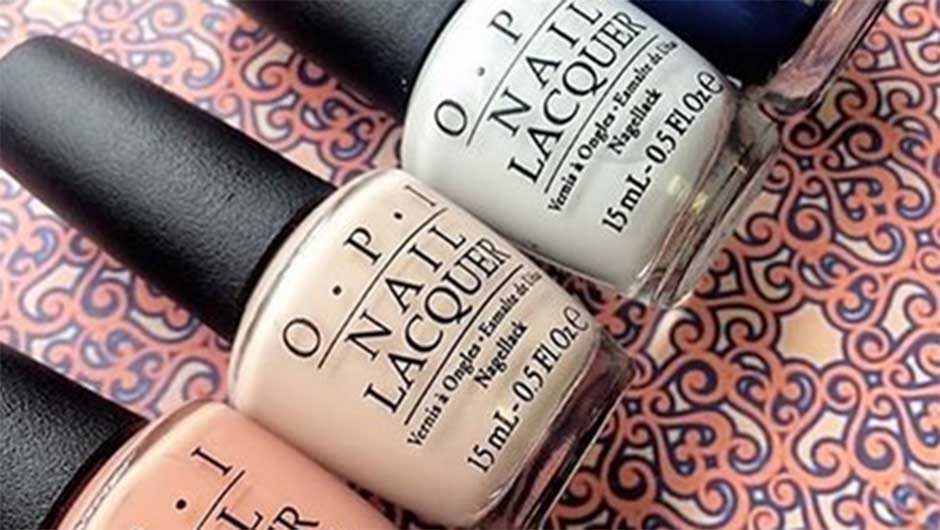 5 Things You Might Not Know About OPI
Everything You Need To Know About Kim Kardashian's Favorite Nail Polish, LONDONTOWN Lakur
If Kim Kardashian is gracious enough to dole out beauty advice, I am going to listen. The beauty maven is seldom seen without impeccable makeup and perfectly glossy, not-a-chip-in-sight nails. How does she do it? Was she genetically programmed to regenerate polish to cover up teeny flaws in her manicure? Or is there a nail polish she relies on to help her look so put-together and gorgeous? Kardashian recently revealed on her website that Londontown Lakur in Cheerio--a sheer beige-pink that instantly makes your fingers look longer and more elegant--is one of her favorite nail polish shades. With that little tidbit, we knew it was time to find out everything we possibly could about the cool brand and what makes it so special. Katharine Pape, Londontown's public relations manager, explained why the British brand, isn't just a trendy choice--it's a health-conscious one, too. SHEfinds: What is it about Lakur that you feel makes it's a stand ut among other nail polishes on the market? Katharine Pape: LONDONTOWN is 9-Free, taking out more toxic chemicals than any other nail polish brand on the market today. Below are the ingredients that LONDONTOWN takes out: 1. Formaldehyde Free. Formaldehyde is a known carcinogen that is linked to asthma, neurotoxicity and developmental toxicity. 2. Camphor Free. Camphor quickly absorbs into the nails and has been implicated in fetal and neonatal death when it crosses the placenta. 3. Toluene Free. Toluene is considered a hazardous waste by the EPA and can cause drowsiness, headaches, dizziness, memory loss and troubles with vision and hearing. Toluene is known to cause asthma, reproductive problems and chromosomal aberrations. 4. Paraben Free. Parabens cause skin sensitivities and contact allergies and certain parabens have been found in the breast tissue of women diagnosed with breast cancer. 5. DBP (Di-Butyl Pthalate) & Phthalate Free. DBP and phthalates have been linked to fertility problems, cancer and child deformities 6. Formaldehyde Resin/Tosylamide Free. These chemicals are known to cause contact dermatitis. 7. Xylene Free. Xylene depresses the central nervous system and can cause skin, eye, nose and throat irritation, memory problems, gastro-intestinal discomfort and potentially kidney and liver effects. 8. Ethyl Tosylamide. This chemical has been banned in Europe because of its antibiotic properties and concerns over antibiotic resistance. 9. Lead. Lead is a known carcinogen that is toxic by ingestion, inhalation and skin absorption and can cause skin and eye irritation as well as blood and central nervous system effects. Equally important to what we take out is what we put in. LONDONTOWN's proprietary Florium Complex includes healing vitamins and botanicals such as  lavender, coconut, iron and Vitamin B6. SF: It seems like you value the health of nails as much as their appearance. Which products in your line do you recommend to help strengthen nails and what are the effective ingredients that help them work? KP:  Definitely. Your nails only look as good as how healthy they are. Before introducing polish, LONDONTOWN launched with our Kur collection which is a 5-step system to strengthen the nail. All of these products work together to strengthen your nails from within, encourage growth and prevent cracking and splitting. Below are products we recommend: 1. Strengthen with Nail Hardener. ​This sets a strong base to fortify nails and hydrate with natural oils and extracts including Cucumber Extract for its high silica content, Vitamin A to help absorb and process protein efficiently, and iron to strengthen the nail bed. 2. Protect with Protective Top Coat. UV protective Top Coat blocks the sun's damaging rays and provides a quick dry, ultra glossy finish that seals in essential nutrients such as such as Evening Primrose Oil, Chamomile and Vitamin E to increase blood circulation for nail growth. 3. Nourish with Nourishing Cuticle Oil. This oil hydrates and replenishes the cuticle to allow for proper protection and support healthy function of the nail matrix. Cracked and damaged cuticles allow chemicals and bacteria to damage the matrix and eventually the nail. 4. Hydrate with Restorative Nail Cream. This cream restores deteriorated nail protein from daily exposure to chemicals and outside elements, providing deep hydration to repair weak, brittle nails. 5. Remove with Strengthening Lakur Remover. Our acetone-free remover lifts away polish without stripping the nails' natural oils and and effects of the kur treatments. SF: How would you describe your color collection? KP: Our colors are very luxurious and highly pigmented with a mix of timeless colors and fun, edgy shades. They are designed to work with our base and top coat for long-lasting, high shine finish. SF: What are some of your best-selling shades? KP: Cheerio, Londoner Love (bright red), Changing of the Guards (deep, sexy red), Reverse the Charges (gorgeous turquoise/aqua), Beau of the City (bright, peacock blue), and Save the Queen (subtle eggplant). SF:  Do you have plans to sell LONDONTOWN Lakur in Sephora or Ulta? KP: Right now we are sold online and in high end salons, boutiques and specialty stores. We would definitely consider it when the timing is right! Visit LONDONTOWN's website to get your hands on their brilliant colors and nail-healthy products. For more beauty tips, check out hangnails 101 and what your go-to nail polish color says about you. [Photo: Instagram]
What Your Go-To Nail Polish Color Says About You
The other day, I tried an electric blue nail polish and almost instantly, I felt different--wilder, more free. That's because color--including the hues we choose for our fingertips--is both a reflection of our personalities (who we are and who we aspire to be that day), as well as an invitation for others to feel a certain way when they look at us. If you've ever wondered why you always gravitate toward red, pink or beige nail polish at the salon, the answer could have more to do with who you are or want to be than simply what shade you feel will best go with your outfit that day. "Today, nail polish speaks louder than words and it's the ultimate self-expression," says Greg Salo, co-founder of Caption Nail Polish. "It reveals how you see the world and how you see yourself in it. The range of color available is so immense and unbelievable that there is only a positive connotation about what a particular color implies about you as a person. It's inspiring." Dying to know what your go-to shade says about you? Salo breaks down the secret meaning behind some of the most popular nail polish hues. Red: You're a classic beauty in a traditional sense. You appreciate a good glass of wine, a fine meal with friends and well-made shoes and bags (you tend to shop for styles that will stand the test of time). At work, you're either the boss or working your way up into an executive position. When you speak, people listen, and you like being in the company of friends who are honest and direct. Pink: You definitely have a romantic, sweet side, but when you're in the right surroundings--like hanging out with someone you love or doing something you adore--you come alive and show the world a courageous side. You flourish in a professional environment that allows you to use your communication skills to connect with others and fulfill their needs. RELATED: What your eye color says about you Neutral: You're a minimalist at heart. Your style icons include Grace Kelly, Jennifer Aniston and Gwyneth Paltrow. You know what fashions work for you and which don't, and you aren't a slave to trends. Others think of you as a fun friend because you're always willing to jump into the pool or ocean (and don't mind if your hair gets wet) and value adventure and life experiences over appearances. Purple: You're creative and like to bend the rules. In school, teachers described you as "artistic" and "eccentric," and looked the other way when you created murals on your desk. When others find excuses not to do things, you look for reasons why you should absolutely go ahead with plans to throw your parents' 30th wedding anniversary party in a state park. In conversations and debates, you remain open-minded and are willing to learn and have your preconceived notions about a topic totally rocked. RELATED: What your hair part says about you Clear: You are supremely self-confident and satisfied with your life and your relationships. You don't value material goods or flashy accessories or fashion, preferring instead to use your money to improve the quality of your home or garden or to take a class in something that interests you. Your level-headedness and attention to detail makes you the person everyone turns to at work when they need to make sure their ideas are solid. Blue: You're independent and like to think outside the box. If you aren't already designing clothing or taking photography classes and using your skills to capture nature, you should be. You like large crowds, but only in small doses, and prefer to spend time with a small group of friends with whom you can open your heart and talk about things that really matter. You always seek tranquility in peace in every situation. RELATED: What your toe length means Black: You're chic and outspoken. People sometimes get the wrong impression about you and assume you're goth (and maybe you are and happy to embrace it), but oftentimes they confuse your fierce self-confidence and devil-may-care attitude with something darker. You're the type of person who never lets anyone put you in a box. One day, you're taking karate lessons--the next, working on your barre skills. For more beauty tips, check out how to make your hands look younger and 6 universally flattering lipstick shades that look good on everyone.
Which Nail Polish Color Matches This Shoe?
A few months back, the Internet lost it over an image known as #TheDress. Now, there's a new color debate making the social media rounds. Twitter user @totallymendes uploaded this photo on July 8th asking her followers which Sinful Colors nail polish matches her shoe. WHICH COLOR MATCHES THE SHOES THE BEST pic.twitter.com/Qv3mpOOf8w — a (@totallymendes) July 8, 2015 At first we were all like nah, it's totally the pink one on her right. But as you continue to look at the picture, the shoe color changes! IS IT PURPLE?! WHAT IS LIFE?! UGH, can't our screens just quit playing games with our eyes?? It's official, #TheShoe is dividing the Internet once again. Which polish do you think matches the shoe? White and gold or blue and black pink or purple? Don't forget to check out: a timeline of Ariana Grande's donutgate and 7 things you probably don't know about Starbucks [Photo: Twitter]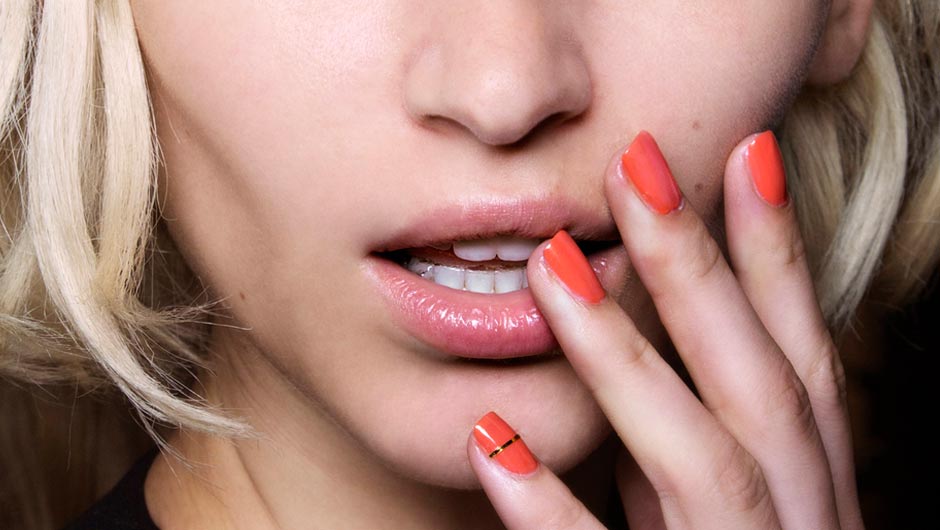 11 Nail Polish Colors That Will Complement Your Summer Tan
The 10 Most Popular Nail Polish Shades Around The Country
8 Genius Uses For Clear Nail Polish (You Can Even Do Home Repairs!)
Clear nail polish is a wonderful thing. Yes, it prevents your manicure from chipping and keeps it looking glossy, but clear nail polish also serves a purpose in many unconventional ways. I'm not talking about the obvious like preventing your stockings from running or rust-proofing the bottom of a shaving cream can. The benefits of clear nail polish goes way beyond any beauty-related issue. Check out the different ways you can use clear nail polish below: 1. To seal an envelope. Simply brush a small amount along the seal, or small dabs in each corner, and you're good to go! I cringe at the thought of having to lick an envelope. Never in a million years did I think to try clear nail polish. Genius. 2. Smudge-proof labels. No more trying to figure out what a label says. Protect and waterproof labels with a coat of clear polish. Perfect for gardening labels, keys and more! 3. Waterproof matches. Are you an outdoors person? Then you know damp matches are pretty much useless. This is the perfect way to waterproof matches! Dip the end of a matchstick in clear polish and let dry. 4. Tighten loose screws. I'm always finding myself tightening screws on my dresser/nightstand drawers. This problem can be easily solved just by applying a coat of clear polish. It'll give screws an extra hold. 5. Prevent shoe laces/rope from unraveling. Instead of burning cut rope/laces to keep them from fraying, just dip the ends in clear polish so they wont unravel. 6. Smooth splintered furniture. Apply a coat of clear polish to splintered furniture to prevent your clothes from snagging. 7. Fix small holes in window screens. To stop bugs from coming in, dab a bit of clear polish on the hole. This also helps the hole from getting bigger. Note: this only works for tiny holes. 8. Keep chipped car paint from rusting. If your car has chipped paint then apply some polish to prevent the damaged area from enlarging and rusting. What are different ways you use clear nail polish? Don't miss 12 cheap makeup brands with great reputations and watch how makeup can transform your entire face! [Photo: Shutterstock]
You're Doing It Wrong: Storing Your Nail Polish
With Memorial Day weekend finally here, it's safe to say that we have definitely entered pedi season. Whether you're heading to the salon to get your tootsies groomed or DIYing it, you probably have quite a few nail polish bottles scattered around your house (or buried underneath your bathroom sink in a wicker basket). If you haven't taken a look at those precious OPI or Essie bottles in months, do us a favor and look now. Did you look? Good. Did you see that gross oil-y layer separating from the pigment in each bottle? Guess what--it's not that the polish is cheap, or that it went bad on its own. The problem is you--you're just storing them wrong! When nail polish is stored upside down or to the side, it begins to separate and gets damaged. Additionally, those dollar store plastic bins take up a ton of space (which, if you're a city girl, you know you're kind of short on). Plus, when they're all jumbled up in there, each polish becomes impossible to see. Enter the Color Clutch. It's a pretty simple concept: the case doesn't take up more space than a book, and has a clear lid, which allows you to see each polish in the case. The foam in the case also has a flexible tab, allowing for any-size bottle to fit into the case. The most important part? Each polish will be stored upright, which will help prevent separating. And just because we want to show off, check out how well it photographs for Insta: A photo posted by SHEfinds.com (@shefinds) on May 19, 2015 at 8:50am PDT Need on (or ten) of these in your life? Head over to colorclutch.com to stock up. Looking for more tips? Check out the 7 beauty habits every woman should master in her twenties, and the best (and worst) ways to get rid of facial hair.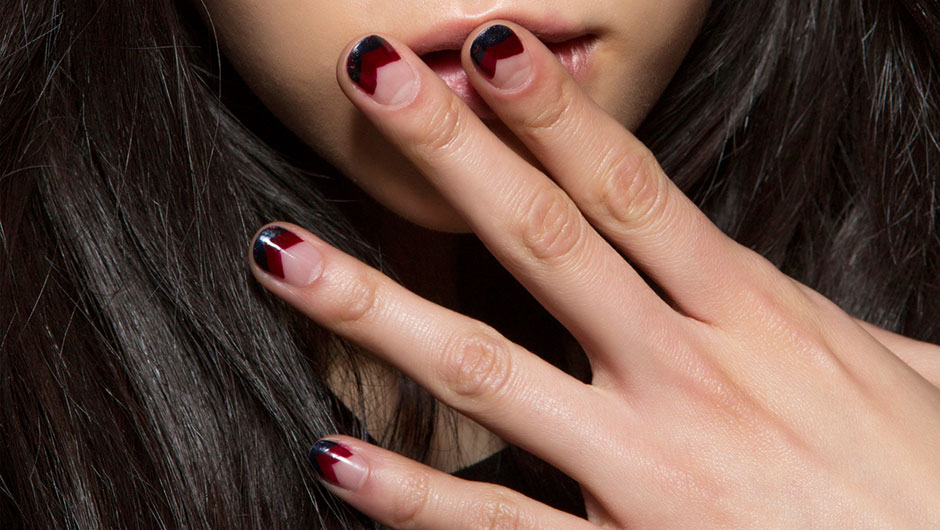 How To Chore-Proof Your Manicure
A flawless, glossy, deliciously high-maintenance burgundy manicure makes us look and feel like royalty, but sadly, most of us still have to chop vegetables, pick up after the dog, and scrub the toilet between nail appointments. Instead of cursing our lot in life, we should start thinking about our manicures differently—by chore-proofing them so that they last longer than a few days or a few dozen dish washes (whatever comes first). We spoke with Dr Gary Evans, inventor of daniPro nail polish, who gave us 10 fantastic tips that will keep our polish pretty and in place while we tidy up our homes and lives. 1. Use a very fine metal or glass file (or a superfine emery board) to prevent tearing nails. Some of us (my hand is raised in shame) think of emery boards the way we do chewing gum--we pick up the cheapest one we can find at the store because we just need something to smooth an annoying jagged nail. Invest a tiny bit more in a quality metal or glass file like Caswell-Massey Diamond Dust Nail File and it will pay off big-time. Glass files are more gentle on your nails and, because they're made of ground crystals, do a superb job of shaping the nail and smoothing out little bumps. If you're a fan of gel or acrylic nails, your best bet is a metal file, which is extremely abrasive and made out of ground metals. When choosing between glass or metal, always go for glass when filing natural nails. 2. File in one direction to avoid peeling and breakage. If you watch your manicurist closely, you'll see she or he only files in one direction. Filing all of your nails with light, even strokes in the same direction reduces the risk of breakage and ensures a more consistent nail shape. 3. Avoid shaping the sides of nails to prevent weakening them. Yet another nail crime I'm guilty of committing on a regular basis. No matter how ragged the sides of your nails look, turn to a cuticle cream or oil to treat them and use your file on the front of your nails only. 4. Moisturize with cuticle oil daily to reduce dryness and irritation. If you want a long-lasting manicure, it is crucial to keep your hands, cuticles, and nails moisturized--and your hands will need it most after spending a lot of time in water. I'm loving essie Apricot Cuticle Oil and, when I'm in the mood for a luxurious ointment: Qtica Intense Cuticle Repair Balm hits the spot. 5. Use a chip-resistant nail polish. They may all look pretty in their packaging, but as most of us have found out after years of purchasing polishes at drugstores and department stores, not all nail polishes are created equal. daniPro nail polish is fast-drying, long-lasting, and--our favorite part--infused with all-natural Undecylenic Acid, an antifungal. Is there anything better than a polish that multitasks? For the prettiest nude nail of your life, you can't go wrong with Deborah Lippman Naked, which is made with biotin and green tea. And, for gel devotees, Red Carpet Manicure LED Gel Polish (in Violetta Darling, if you're feeling Spring Fever) is unique in that it actually comes off without much scrubbing and soaking. 6. Minimize exposure to water. You may think the harsh chemicals in cleaning agents are to blame for the downfall of your manicure--and you're not completely wrong--they are damaging. But, believe it or not, water is the number one reason our polish peels. We may not wash our faces and shower while wearing plastic gloves, but we should always have a pair of gloves handy (har, har) when we're about to clean or wash dishes. 7. Apply a top coat to prevent chips and breakage--and then reapply it. The purpose of a top coat isn't simply to make your nails gleam, though that's a pretty nifty benefit. A clear top coat helps extend the life of your polish and creates a barrier between the world and your nails. Tiffany Barry, the founder of Lillian Eve--a vegan and toxin-free nail polish line--says we shouldn't stop with just one top coat. "I always recommend women (or men) use a clear top coat over their manicure and reapply every 2-3 days," Barry says. "Many don't know that you should always 'seal your nails' by applying the top coat to the top of your nails and across the tip to help prevent wear." O.P.I. RapiDry Top Coat is a magic potion that never fails to amaze me. 8. Clean your bathroom before a manicure. The good news is that, unlike dishwashing, which has to be done 100 times a day, you can probably plan to clean your bathroom before your weekly or biweekly manicure. The harsh bleach and chemicals present in so many cleaners we use to scrub our baths and toilets can weaken and discolor nails. Wear gloves or, better still, clean right before your next polish. 9. Stop using your nails to scrape food off the counter. You see something sticky on the counter and you instinctively race toward it, nails ready to act. Stop right there. Grab a butter knife, toothpick, anything instead and stop using your nails to do your dirty work because you're going to chip your polish. And those of us who have boyfriends or husbands who rely on us to do things like open tricky soda cans because our longish nails are perfect tools? Let's all say the word together: NO. 10. Beware of hairspray. Okay, French braiding your hair may not be on par with dusting when it comes to torturous chores, but we thought we'd add this one to the list to remind you of another household product that can wreak serious havoc on your nail polish: hairspray. Some hairsprays contain the same chemicals found in nail polish removers and can destroy your manicure. To be safe: wear plastic gloves when spraying applying it. What are your best tips for making your manicure last? Be sure to check out how to not ruin a fresh pedicure and how to treat (and even prevent!) razor burn. [Photo: Imaxtree]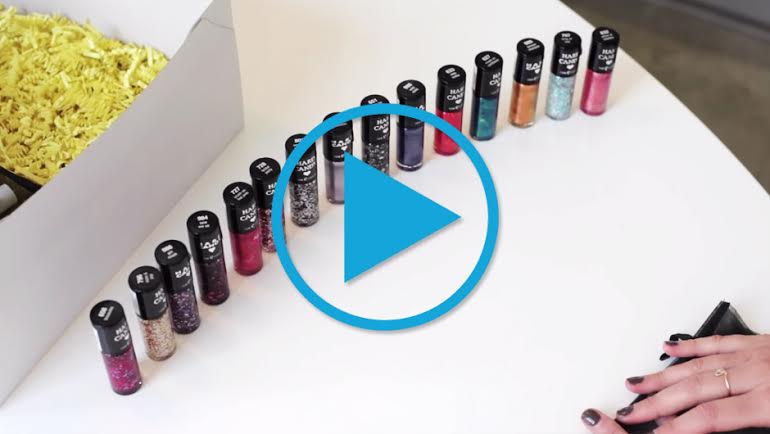 HAUL: New Hard Candy Spring Polishes + 20th Anniversary Collection Colors
We just got the brand-new Hard Candy Spring 2015 nail polishes in our office + 2 colors from the 20th Anniversary collection. Check it out: [youtube]https://www.youtube.com/watch?v=2gEovrLW0wA[/youtube] Here's a list of all the Spring 2015 colors, available at Wal-Mart now: Lace Me Up China Doll Bridal Party Crush On Pink Frill Seeker Flower Bomb Cherry Pop Little House Girl's Night Out Fairy Ball Crush on Hot Pink Dancing with the DJ Pee Wee Purple Girl Crush Prep Squad Fairy Godmother Wild Child Beach Babe Piece of Papaya Crush On Lava Remix Red Fireworks Soda Pop All Nighter Bronze Champion Mom & Pop School house Rock Mr. Winston Wedding Crasher Black Tie Optional Cosmic Love Blue Lagoon Bitty Blue Bachelor Party Sweet Retreat King of Pop Paparazzi Record Breaker Celebrate Sequins Crush on Caribbean A Mermaid's Tale Island Fever Emerald Cut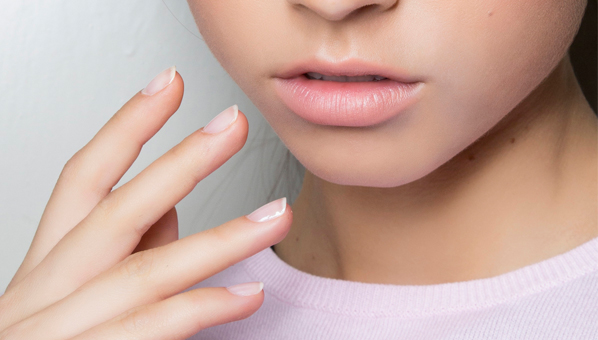 Yes, Your Nails Really Need A Detox–Here's How To Do It
We all want pretty nails, right? It's why we spend all that money on gel and regular manicures, or invest an obscene amount of our paychecks in new collections by OPI and Essie (or is that last part just me?). But, what we don't realize is, while we're so busy making our nail look pretty with all the lacquer, we're actually doing serious damage to the foundation. That's right: just as much as your body might need a juice cleanse or an all-green diet for a couple of days every now and then, you need a nail detox.  I know what you're thinking: your winter nails have probably gotten a little bit gnarly, and you don't want to bare all for the general public. I can sympathize (seriously, my nails are a horror show right now), but it's really important that you give them a break. If you don't let them breathe, then you're allowing for future (and somewhat permanent) yellowing of the nails, dryness in the cuticles and some serious peeling and breakage that's not only unseemly, but can also be painful. A good nail detox, though, entails so much more than just keeping your nails polish-free for a few days. Here are a few things you can do to take your nails from brittle and broken to healthy and fabulous: 1. Get that nail polish off. Now. The longer you keep old, chipped nail polish on your nails, the more they're suffering. Take off the nail polish with the remover of your choice (if you can avoid acetone, that's best, but it's fine if you can't or don't want to), just, whatever you do, DON'T peel it off yourself. You'll damage the top layer of your nails, and since that's what everyone sees when they look at your hands, it's a no-win option. 2. Take care of your cuticles. Making sure that your cuticles stay neat and moisturized is key in maintaining your nail health. You can use a special cuticle oil, argan oil or even coconut oil to care for the cuticles directly. If you want to go the extra mile, or if you're suffering from dry skin around the nails, you can use your normal hand moisturizer in addition to the oil. 3. Be nice to your hands. If you really want your nails to recover, try not to do anything too strenuous with your hands. For example, if you're washing dishes, gardening, or anything like that, just wear gloves. I'd also recommend keeping your nails as short as possible during this process--it's a lot easier to keep them clean that way. 4. Polish them the right way. After a week or so of freedom, you're totally free to paint your nails however you want. It's important, though, that you take the extra 30 seconds and apply a good base and top coat. Not only will they help your manicure last longer, but it keeps the polish directly off of your nails so you can avoid any damage or yellowing. And don't forget to check out: 13 March collaborations you need to know about, fringe jackets and denim skirts [Photo: Imaxtree]
Hard Candy Is Bringing Back 5 Cult Nail Polishes From The '90s
Break out the jelly shoes and rainbow sequin scrunchies, because Hard Candy is reissuing some of its most popular nail polish shades from the '90s. According to InStyle the brand became a household name after Clueless's Alicia Silverstone wore the Hard Candy's baby blue Sky lacquer for a few public appearances, but disappeared from shelves about midway through the 2000's, only to return again in 2009. Now, in celebration of the brand's 20th anniversary, the old lacquers are coming back! Five of the most popular retro shades will be returning as part of the 20th Anniversary collection--Sky, Claws Up, Mint, Scam and Coconut--in addition to three new shades. Starting in April, it will reportedly be sold in a special anniversary tin at Walmart for the whopping price of--wait for it--$4. If that's not enough to convince you to go full '90s, then nothing will. And don't forget to check out: the entire London Fashion Week live stream schedule, Gigi Hadid's Ann Taylor sweater and wide leg pants for Spring
OPI x Fifty Shades Of Grey Is Not Just 50 Shades Of Grey Polish
OPI is releasing a 50 Shades Of Grey line in January with colors like Romantically Involved (red), My Silk Tie (silver-gray), Dark Side of the Mood (charcoal-gray), Shine for Me (blue-gray), Cement the Deal ("cool" gray), and Embrace the Gray ("moody" gray). Unsurprisingly, the collection is not literally 50 shades of grey. Click through the slideshow above to see all the colors. SHOP OPI NOW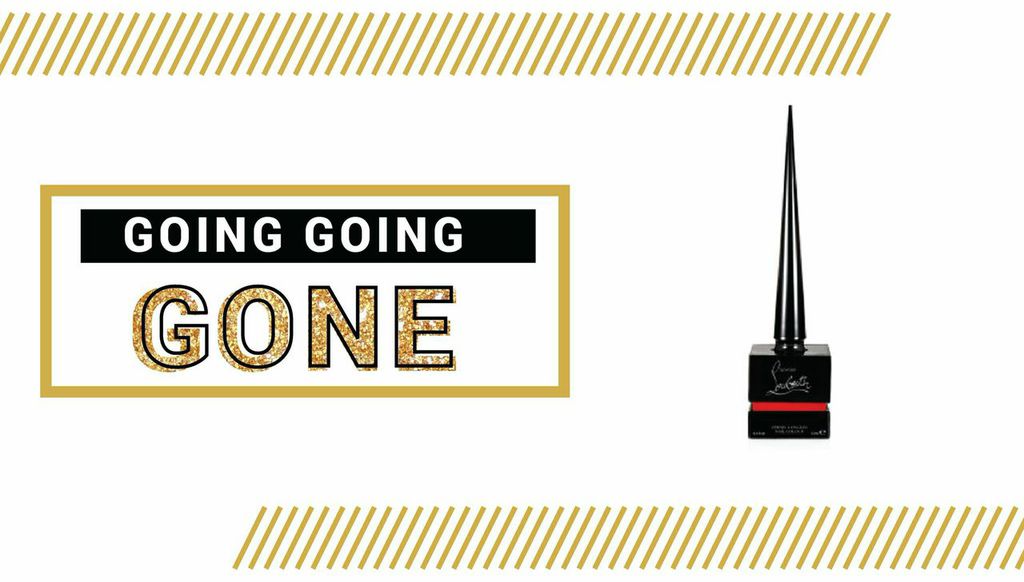 Finally, You Can Give The Gift Of Louboutin (Nail Polish, That Is)
Every shoe lover can spot a pair of Christian Louboutins from miles away. And its signature red soles are always a given for holiday wish lists. But not everyone can afford such a luxe pair of shoes, which is why we suggest the shoe designer's latest nail polish collection. Outfitted in a square-shaped  bottle with a cap as sharp as a stiletto heel, Rouge Louboutin ($50) is Louboutin's signature red shade in nail lacquer-form. The price is steep when it comes to polish but it still won't break the bank compared to an actual pair of Louboutin reds. So you can still grant your shoe-lover's wishes while staying on your holiday shopping budget. GET ROUGE LOUBOUTIN NOW
Look No Further, We Have The Best Holiday Nail Polish Sets Right Here
It's never too early to start thinking about the upcoming holiday season, especially when it comes to shopping for gifts for all of the special people in your life. Luckily, you can avoid the malls and all of the dreadful lines this year by doing all of your shopping through the SHEfinds holiday gift guides. Shopping this year will be easier than ever, as long as you're doing it with us. First up, we have our holiday nail polish guide for the beauty-lover in your life. If you have a bestie, mother, sister, co-worker or cousin who's in love with having pretty painted fingers and toes, look no further. We did the work for you and found the best holiday polish sets that are out there this year from Essie, OPI, Ciate and more. And don't forget to check out these other things you might need this holiday season: Stila x BaubleBar holiday gift sets, blanket coats and The Outnet's holiday jewelry collaboration.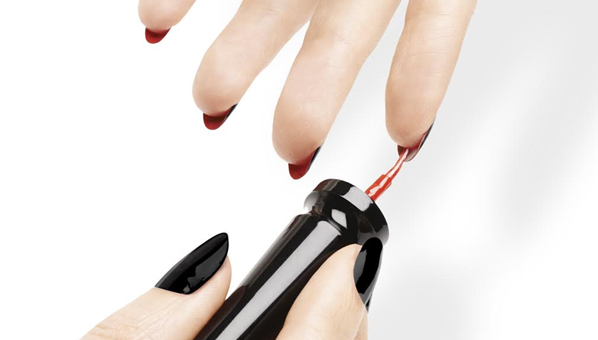 Christian Louboutin Wants The Back Of Your Nails To Look Like His Shoes
Remember back in 2013 when the Louboutin Manicure (black nails with a red underside) was #trending? Well, now that we have actual Christian Louboutin nail polish, of course the logical next step is a polish designed to use on the underside of nails--to look just like the soles of Loub shoes, of course. Loubi Under Red ($45) has a pen-like sponge-tip brush so you can get all up under those nail beds. And for days when you don't feel like applying an under nail mani, you can use the polish to create nail art designs on the front side. Do you think under nail manis will become a trend? Will you try it? Let us know in the comments below! For more beauty, check out: brown is the nail color of the season, Smashbox's new lipstick and how nail polished get named
We Identified The Best Nail Polishes From London Fashion Week
Fashion week kicked off in London on September 12th, and incase you missed it, we saw a lot of great things. From Burberry ponchos to Mulberry bags, we are certainly excited for spring and summer of 2015. But while all of these are really great, there's a part of Fashion Week that sometimes goes unnoticed, and that's beauty. This year at New York Fashion Week, we saw some impressive hair and makeup. But, it was the manicures that really caught our eye. We knew that if they were good in the Big Apple, that they would definitely be impressive the UK's capital city. After all, it is the home of Butter London. Not only do we have some awesome nail pics for your mani inspiration, but we've also identified the polishes from the Michael Van Der Ham, Temperly, Sibling, Marios Schwab and Meadham Kirschoff shows. And don't forget to check out: Burberry ponchos, Milan Fashion Week and Moschino's Barbie-inspired spring collection.