After our initial love affair with gel manicures, many women began questioning whether the long-lasting nail treatment is more trouble than it's worth. In addition to using skin-damaging UV light to seal the polish, many wearers are finding that their nails and cuticles are suffering big-time when it comes time to remove the polish. To be honest, we usually wind up peeling it off–along with a layer or two of our actual nails. Yikes!
As an alternative, some nail salons have started offering a treatment they call either gel powder manicure, gel powder nails, powder gel manicure or acrylgel manicure.
According to Nancy Reagan, CEO of Bella Reina Spa, the application technique typically goes something like this:
1. A coat of a sticky gel polish is applied to the nails.
2. They're dipped in powder.
3. Then, they're cured under a UV or LED light.
4. Sometimes, the technician may dip your nails back in the nail polish powder for the second time.
5. Repeat step 3, one last time to seal the deal.
Now we're all for trying alternative beauty treatments, but upon further research, this new manicure option may not be much better for your nails, after all. Without the infamous word acrylic being thrown around in the nail salon, because of their bad reputation for potential fungus, Reagan says this new manicure technique is not that revolutionary. Simply put, you're basically getting a fancier version of an acrylic manicure. Rather than a safer gel manicure, you're technically just paying for thin coats of gel with acrylic powder in between.
"Some of the powders are extra fine, but the powder is acrylic," she says. "Some [technicians] will even tell clients that the powder is calcium, Vitamin E and good for the nails."
The biggest problem with acrylic powders, Reagan says, is that if someone is chemically sensitive to them, the slightest amount of acrylic is going to cause their lymphatic system to go into overload. And, of course, aesthetically, they can do a number on nails, causing the same kind of dryness and breakage associated with gel manicures.
Some brands, like NexGenNails, boast that their manicure is a healthy alternative to acrylic, but they still do use acrylic powder or methyl methacrylate. The difference, says Mike Le at NexGenNails, is that they don't use other chemicals that are found in the process of creating acrylic nails.
"Nail primer, which is used for adhesion, is pretty much acid, and that is why it burns when applied," Le says. "Then, there is the liquid monomer which is used to shape the acrylic. That's the liquid that is usually blue in color and has a very strong odor–that is why most salons smell so bad. With the dipping process, we have eliminated the two main bad ingredients in artificial nails."
The powder-gel nail manicure may not be a "true" acrylic or gel manicure in the traditional sense, but it's important to know that acrylic powder is still being used on your nails. Fortunately, some companies, including NexGenNails are striving to make theirs a healthier alternative.
If you're more of a DIY-manicure kind of gal, there are healthier polish alternatives for your nails.
Healthy, Non-Toxic Nail Polish That Is Actually Good For You
1. Trust Fund Beauty Nail Polish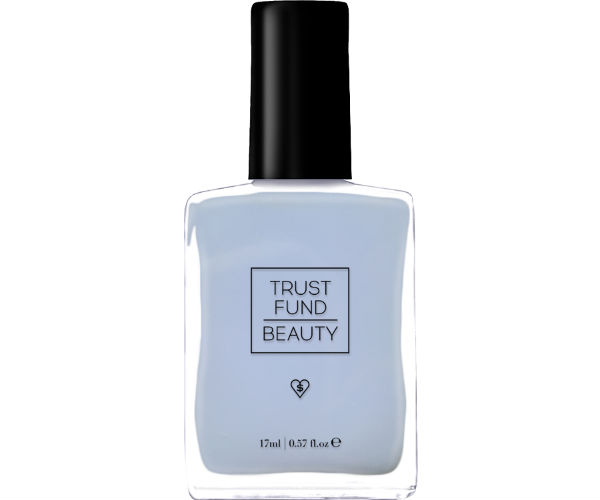 100% vegan, cruelty-free, paraben-free, and GMO-free
2. Essie Nail Polish
Parabem-free and phthalates-free.
3. Pacifica Nail Polish
100% vegan, paraben-free, phthalates-free, and cruelty-free.
4. Zoya Nail Polish
All natural, paraben-free, and phthalates-free.
5. Void Nail Polish
100% vegan, cruelty-free & lead-free, parabens-free, phthalate-free.
For more beauty news on SHEfinds, check out:
—5 Beauty Tips For Growing Your Nails Longer And Stronger Than Ever Before
—Organic Hair, Skin, & Nail Products That Give You Instant Results
SheFinds receives commissions for purchases made through the links in this post.