That Time Rihanna Rocked $70 New Balance Sneakers & Made Them Look Good
We didn't think it could get much better than Jessica Alba wearing $75 boots, but apparently it does. Everyone's fave bad girl, Rihanna, was spotted wearing these New Balance Classics W574 ($69.95) not once, but twice in the same week!
Now if you're thinking "How throwback?" you're right. New Balance kicks had their heyday in the early 2000s, but if anyone can bring them back, it's definitely Rihanna. And hey, how could you resist when they're only $70??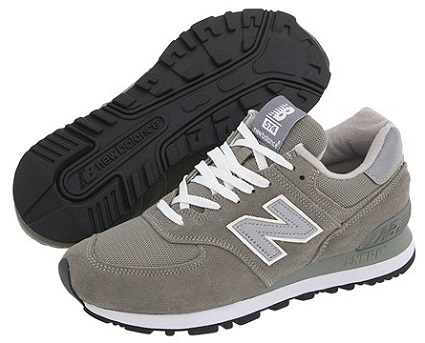 New Balance Classics W574 ($69.95)
You'll also want to see Khloe Kardashian's Jeans, Kristin Cavallari's boots, and Olivia Palermo's fur sweatshirt.
[Photo: Splash News]
Women's 696 Striped Casual Sneakers from Finish Line by
New Balance