The wedding day is fast approaching, and there is still so much to get done. Don't panic–you still have plenty of time to complete everything on your to-do list in time for your event. There are a few items you should cross off sooner than later. Here are 30 tasks you want to get done 30 days before the big day.
1. Get a final head count. It's a sad fact of life that many people simply don't RSVP–even to a major event like a wedding. Once your deadline has passed, it's time to start calling or emailing those people who haven't sent back their response cards and tracking down the final head count, says Lindsey Nickel of Lovely Day Events. "Your caterer and planner need this to finish your orders. You will need this to finish your seating assignments." You can ask your parents and maid of honor to help you out if it's a large list.
2. Set your final fitting. Put those final touches on your wedding gown before the big day.
3. Decide on hair and makeup. You should have already booked your beauty pros, so it's time to nail down how you'll wear your hair and makeup when you walk down the aisle.
4. Make spa appointments. Book your mani and pedi–as well as any waxing, massage, etc.–appointments to make sure you get the time you want.
5. Meet with vendors. About two weeks before the big day, you'll want to call all of your vendors to make sure they're set for the wedding. Go over what time they need to arrive, what they'll be doing. If you have a wedding planner, you can delegate this task to her. Also, be sure to pay all your vendors in the final month. "The last thing you want to be doing on the wedding night is pulling out your credit card to make a big payment," says Nickel of Lovely Day Events.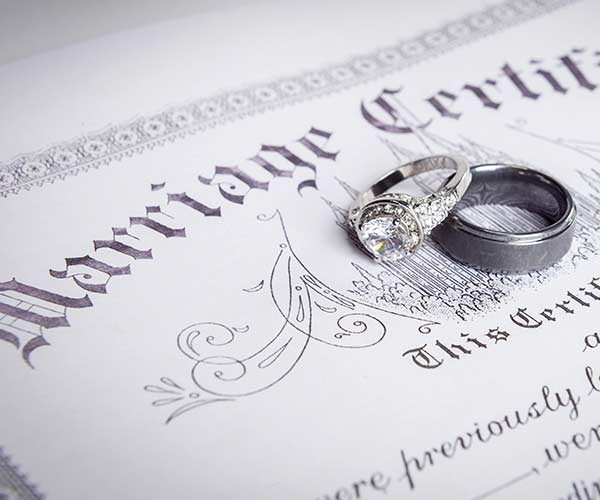 6. Get your marriage license. Every state and county has different laws, but typically a marriage license is good for 60 days and must be in the couples' hands at least 24 hours in advance.
7. Create a wedding day timeline. Set a schedule for the wedding day and wedding weekend and share it with your planner, vendors, bridal party, and family. Include the time, activity, who is attending and who is responsible. Have when hair and makeup starts, when the photographer should show up, and everything else to ensure the day runs smoothly and on time.
8. Pack your emergency kit. Hopefully, nothing will go wrong, but it's best to be prepared. To find out what you need, check this out.
9. Start a skincare routine. If you haven't already started a wedding day skincare routine, you should be doing treatments that work for you and your skin. Just make sure you don't try anything new that could irritate your face right before the big day.
10. Print out place cards. Once you've got the seating under control, you can print out place cards. This is something you can easily DIY if you want.
11. Put together favors. Finalize your favors (if they're edible, you might want to order them a bit closer to the wedding date) and if they need to be packaged, ask your bridesmaids for some help.
12. Create a wedding program. This is also something you can easily DIY using an online template and pretty stock paper bought at a craft store.
13. Make welcome baskets. If you have out-of-town guests, putting together welcome baskets for them is a nice touch.
14. Deliver final song list to band or DJ. Create a list of must-have songs for the reception, as well as important dances (first, parent, etc.) Finalize song selections with your band or DJ. Your entertainment should know what songs to play during your cake cutting, wedding party introductions, and so on, in addition to your first dance, says Katherine Healy Brown, of Clover Events.
15. Send shot list to photographer. You'll also want to jot down a list of important shots you want your photographer to capture on the big day. "There are going to be obvious guests that you want captured- such as the wedding party and grandparents," explains Keith Phillips of Classic Photographers. "But you may have your college roommates all in attendance, and that's something he or she won't be privy to. You also want to make sure you do this at the 30-day mark in case your requests impact your overall timeline, which may then need to be adjusted accordingly."
16. Check in with the groomsmen and bridesmaids. Men can sometimes be forgetful, so send out a friendly reminder about sending in their measurements for tuxes, scheduling their fittings and pickup times. For your bridesmaids, make sure everyone has their dresses fitted, accessories ready and they know where they have to be and when.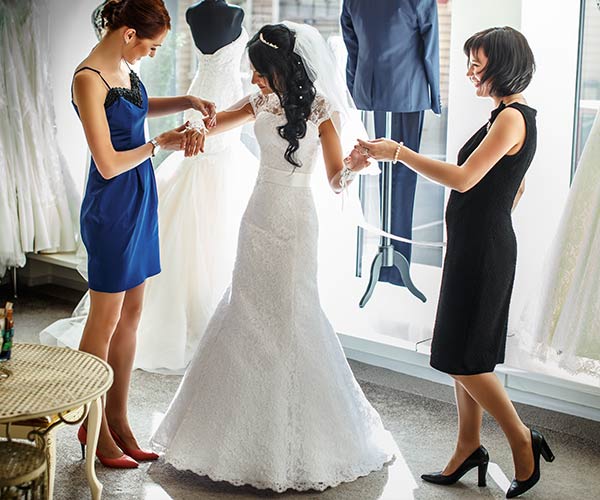 17. Confirm transportation. Go over pickup times and locations for the day.
18. Buy gifts for the bridal party. Wrap them and write out thank you cards for everyone participating in your special day.
19.Write a love note to your groom. With all of the business of planning the day, it can be easy to lose sight of why you're even throwing this wedding. To make sure your groom knows what's important to you, write him a love note to give him the night before the wedding.
20. Finalize the rehearsal dinner. Your future in-laws might be planning and paying for this, but you'll still want to check in to make sure it's going smoothly.
21. Finalize beauty appointments. You should have your makeup and hair stylists booked and your trials done. Now secure a timeline with both so that you aren't scrambling at the last minute, says Lyndsey Marie Yeager of Glossa Professional Makeup Artistry.
22. Jot down a few words. Be prepared to say a few words at the rehearsal dinner–it's a great chance to thank your parents, bridal party and your out-of-town guests.
23. Go to a final dress fitting. The last thing you want to worry about right before the wedding is your gown. Schedule your final dress and suit fittings to make sure everything fits perfectly.
24. Go over the ceremony with your officiant. Include any important readings or anything you want him to speak about during the vows.
25. Practice your first dance. Whether you've taken lessons or not, you should do a run through with your groom before hitting the dance floor. Nervous? Look at these tips to wow your guests.
26. Organize and confirm honeymoon plans. Check up on flights, hotel reservations, excursion plans and anything else honeymoon-related. Start figuring out what clothing, accessories and other items you want to bring on the honeymoon, says Kathy Warden of TableArt.
27. Make a honeymoon list. Write down everything you want to bring on your honeymoon so you don't forget anything.
28. Pack. Don't leave packing for the honeymoon until the last minute–you'll have so much to do those few days before the wedding. So it's best to do this in advance.
29. Deliver ceremony extras. The unity candle, programs, extra décor–drop all of this off to the locale a few days before the big day.
30. Take it all in. Try your best to stay stress-free and enjoy these last few weeks and days before you say I Do.
For more on weddings, check out:
—8 Things Your Bridesmaids Should Carry For You On Your Wedding Day
—11 Mistakes Brides Make When Choosing Their Wedding Colors
—7 Wedding Expenses You Should Never Pay For
—15 Things To Do As Soon As You Get Engaged
Want more wedding tips and advice? Follow SheFinds on Pinterest!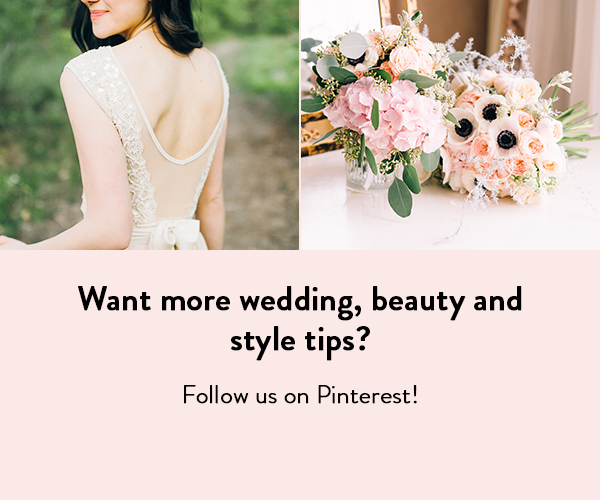 [Photos: Shutterstock]