The First Kate Middleton Veil Replica Is Here: Now, Would You Wear It?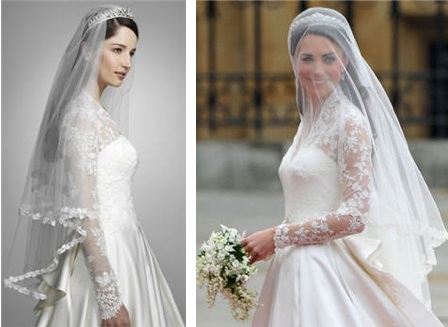 They've already conquered her Alexander McQueen lace-sleeve gown, Pippa's cowl-neck dress and now David's Bridal is bringing even more Kate Middleton wedding paraphernalia to life. This brand-new Two Tier Fingertip Length Veil ($199) is a spitting image, for the most part, of the cathedral-length, lace-edge one Miss Middleton wore to her wedding in April. Cheers!
Shop our guides to the best satin wedding shoes, inexpensive wedding shoes, and wedding costume jewelry.
**Off-White 'Daphne' Wedding Dress