THEIA's Kate Middleton Gown Just Hit (It Was Sketched Before The Royal Wedding)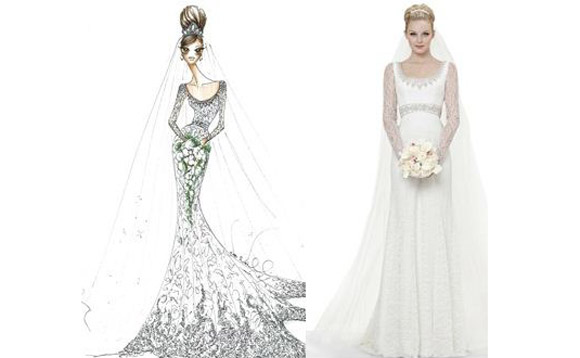 Long before the royal wedding, THEIA designer Don O'Neill waxed poetic with us about what Kate Middleton's dress might look like, and even went so far as to sketch his dream look for the princess. Well if the designing duties ever don't work out, Don should go into fortune telling because he nailed her look all the way down to the lace sleeves. Today, a gown based off his sketch hit Nordstrom's: the Chantilly Lace Gown ($2,495) features lace overlays and a 3-foot train. Kate would be proud.
Shop our guides to the best wedding costume jewelry, black bridesmaid dresses, and simple wedding dresses.