There Is A Reason Olivia Palermo Is A Style Queen And It Starts With This Jacket
It never ceases to amaze us how Olivia Palermo can always find the cutest items from designers that aren't on everyone's radar. Remember this amazing varsity jacket? And no surprise, she did it again in this REISS Mazzy Neutral Quilted Jacket ($425). Of course, if anyone knows Reiss it's because Kate Middleton made the brand famous, but it turns out they do more than just engagement portrait dresses for royalty. Olivia's jacket is the perfect transitional investment piece because it's great on its own on mild fall days, but you can also layer it under a coat.
Love it? Treat yourself to Olivia's cute jacket below.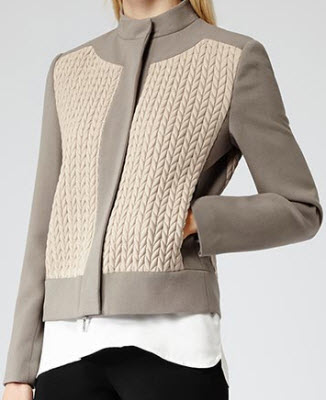 REISS Mazzy Neutral Quilted Jacket ($425)
Score more A-list style such as  Rihanna's sexy black bikini, Jessica Alba's jeans and Reese Witherspoon's quilted jacket.
[Photo: Splash News]