We all know that the reigning queen of all mascaras is Too Faced's Better Than Sex Mascara. It glides on effortlessly, and gives you longer, fuller lashes in just a few swipes. This mascara is basically an all-in-one eyelash extension and lift, which is why it's such a cult favorite. But one setback of this world-famous mascara is its price–it's a little steep if we're being honest. We did a little digging and found a couple of Better Than Sex Mascara dupes!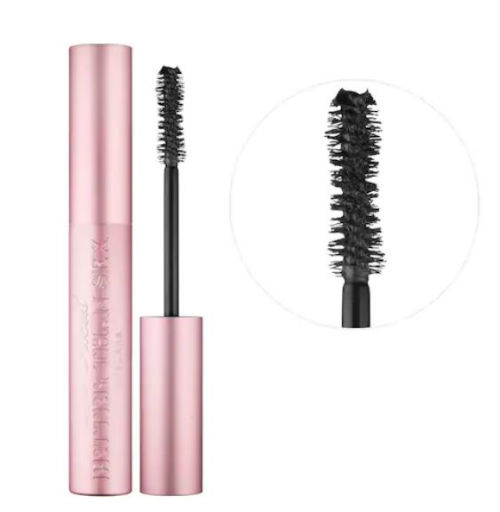 Too Face Better Than Sex Mascara ($23)
The Too Face Better Than Sex Mascara is $23 a bottle, so it's definitely a pricey purchase, especially if you wear mascara daily and need to buy a new tube every single month. It's hard to find other drugstore brand mascaras that compare–until now.
So, save your cash and try these mascara drugstore dupes instead! We swear these cheap mascaras will have your jaw dropping to the floor because of how good they are, and we bet you'll be stocking up on these from now on. Go ahead, buy two (or three), you still wouldn't make a dent in your bank account with these cheap drugstore Too Faced Better Than Sex Mascara dupes.
Drugstore Mascaras That Work Just As Well As The Too Face Better Than Sex Mascara:
1. L'Oreal Paris Mascara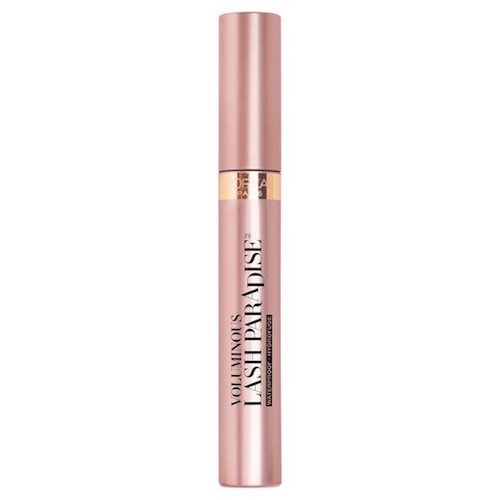 L'Oreal Paris Voluminous Lash Paradise ($8.99)
L'Oreal's cult-favorite drugstore mascara has been crowned on the internet as the true dupe of Too Faced's pricey counterpart. First off, the pink packaging is almost identical, and the applicators are also very similar. L'Oreal's is just a bit thinner and has more of a bristly feel in comparison to Too Faced's Better Than Sex Mascara. The formula is shockingly just as volumizing and lengthening as Too Faced's, for just a fraction of the price! You don't need to worry about re-applying throughout the day, because L'Oreal's best-selling mascara truly stays on all day long without any fallouts of flaking. And when you're done for the day, it easily wipes off with makeup remover–no need to scrub hard on your sensitive eyes. However, you shouldn't apply more than two or three swipes, since this drugstore mascara becomes clumpy and unruly with heavy application.
2. Rimmel London Mascara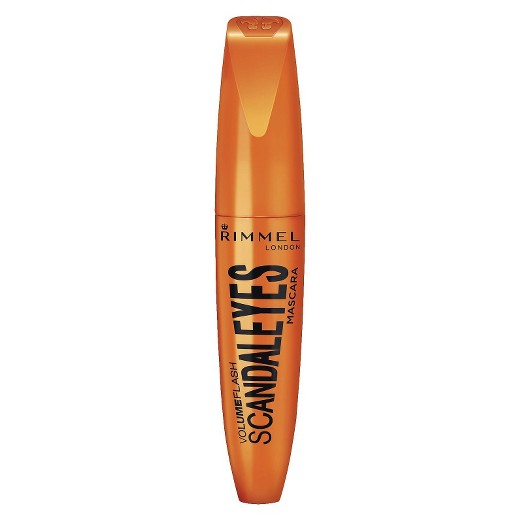 Rimmel London ScandalEyes Mascara ($5.49)
For just a little over $5, this mascara can really make your lashes pop. Although it doesn't have the similar millennial pink packaging that Too Faced's pricey mascara has, Rimmel London's ScandalEyes mascara is heavily underrated. It's perfect for daily wear and has more product in it than Too Faced's bottle. This mascara is also like fake lashes in a bottle: expect some powerful, voluminous and lengthened lashes with just a few swipes of this drugstore Better Than Sex Mascara dupe. Rimmel London's mascara truly takes your lashes to the next level, and your lashes will reach heights you never thought possible with this formula. The best part is that this mascara doesn't get clumpy or webby, and is definitely not as dense and thick.
3. CoverGirl Mascara
CoverGirl LashBlast Volume Mascara ($6.29)
CoverGirl's fan-favorite mascara is adored by women around the nation, and for good reason. First off, the big applicator brush helps comb through any clumps, and the formula is so dark and intense like Too Faced's mascara, but at a sliver of the price! This best-selling, top-rated mascara should be on the beauty utility belt of every girl because it truly makes even the thinnest and shortest of lashes reach the ultimate amount of fullness, volume, and length. This is our favorite dupe on this list, and if you haven't, grab a bottle of it ASAP. You'll be just as head over heels for it as we are!
SheFinds receives commissions for purchases made through the links in this post.