Well, she's done it again. Rihanna has released yet another jaw-droppingly gorgeous beauty collection–but there's no surprise there! Is it just me, or is the new Moroccan Spice Eyeshadow Palette by Fenty Beauty one of the prettiest eyeshadow palettes you've ever seen? *Swoon*
This rainbow palette combines gorgeous a few neutral shades with bright, eye-popping, sultry hues. If you love experimenting with your makeup and trying attention to your gorgeous eyes, this is the eyeshadow palette for you.
Consisting of 16 rich and highly-pigmented shades the Fenty Beauty Moroccan Spice Eyeshadow Palette gives you matte, metallic, pearl, and shimmer shadows, all wrapped up in one beautiful little purple package. The velvety shades are lightweight, extremely blendable, and built for long wear.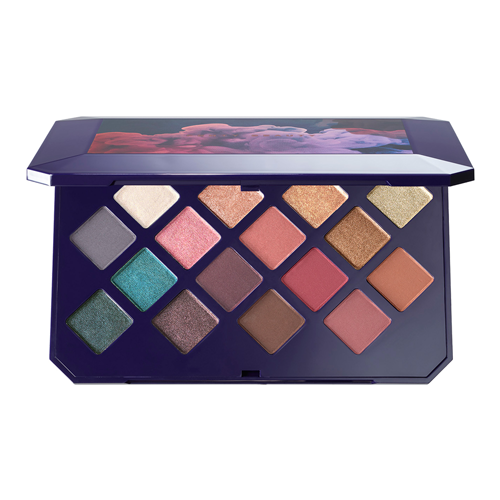 FENTY BEAUTY BY RIHANNA Moroccan Spice Eyeshadow Palette ($59)
The eyeshadow hues in the Moroccan Spice Eyeshadow Palette include: Mo'rockin Ice, a pink shimmer, Mirage Metallic, a rose bronze, Ca$Ablanca, a peach gold shimmer, Marrakush Metallic, a green gold, Shisha Smoke, a matte blue, Sahara Stunna, a light pearly pink, Quicksand, a satin papaya, Desert Baked, a metallic copper, Evil Genie, a pearly turquoise, Fez Up, a matte plum, Saffron, a matte red, Cumin Get It, a matte terracotta, Souq It 2 Me, a satin dark navy, Nuts N Dates, a satin eggplant, Henna Sea, a matte deep brown, Spice Trip, a matte  burnt sienna.
Fenty Beauty Moroccan Spice Collection comes immediately after the brand's uber-successful Beach, Please! Collection that launched earlier this summer, proving that our favorite Girl Boss Riri, really must never sleep.
Featuring five new products, the Moroccan Spice Collection was hand-curated by Rihanna, herself. The entire collection includes the Moroccan Spice Eyeshadow Palette, Flyliner, Fenty Beauty's first liquid eyeliner, Pro Filt'r Amplifying Eye Primer, and two new eyeshadow brushes. With its launch on July 6, the eyeshadow palette, in addition to the other makeup products, are already fan-favorites.
Available at beauty retails like Sephora and Fenty Beauty's website, Rihanna fans can get the full Moroccan Spice Collection while it's still in stock for $59.
Considering everything that Rihanna touches turns to gold, literally, we have no doubt that this palette is worth every pretty penny. However–let's be real–it can be a little hard to swing over $50 on an eyeshadow palette when you have other adult responsibilities, like rent (UGH).
But save your tears, because we found a few more budget-friendly eyeshadow palettes that will give you the same colors as the new Fenty Beauty one. Shop the best Moroccan Spice Eyeshadow Palette dupes to get your beauty fix!
Moroccan Spice Eyeshadow Palette Dupes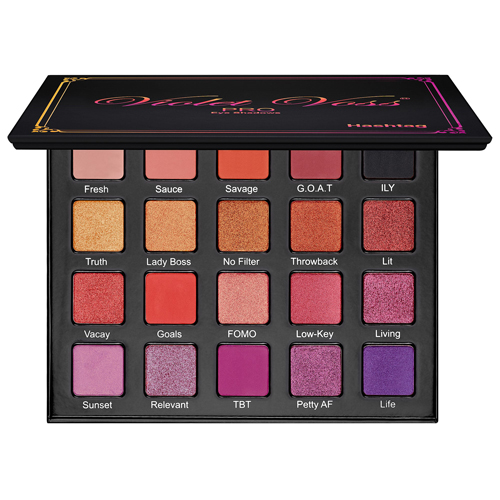 VIOLET VOSS Hashtag - PRO Eyeshadow Palette ($45)
This eyeshadow palette is full of warm cranberry shades that are perfect dupes for the Moroccan Spice Palette. Just like the Fenty Beauty one, this collection of shadows can take you from day to night flawlessly! The shades are highly pigmented, made with jojoba oil, and easy to blend. Plus, for $14 less, you get four more shades than the Fenty Beauty palette.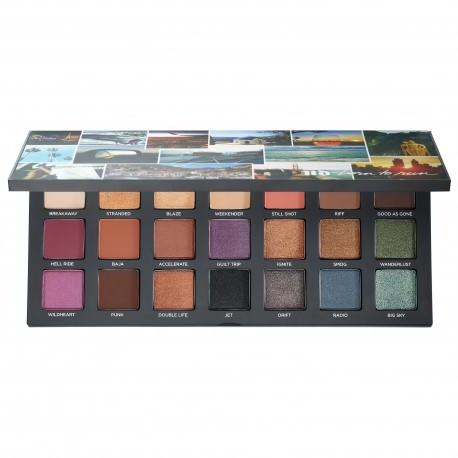 URBAN DECAY Born To Run Eyeshadow Palette ($49)
Packed with 21 shades, this palette has neutral, smoky, bright, and sultry, shades. The Urban Decay's Born To Run Eyeshadow Palette contains jewel tones and modern neutrals that dupe the Moroccan Spice Palette. Velvety in texture and rich in color, you might not be able to tell the difference between these two high-quality eyeshadow formulas.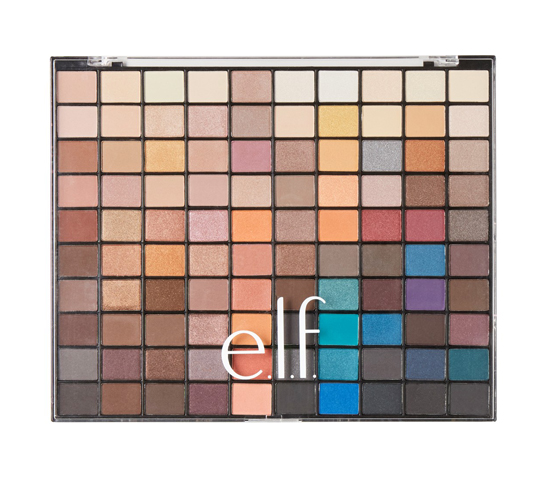 e.l.f. Total Eyeshadow Palette 100pc ($15)
Beauty lovers, I give you the number one best bargain beauty brand: e.l.f. Cosmetics. If there's a product, there's an e.l.f. Cosmetics dupe for it. This eyeshadow palette contains a wide variety of shades, from dark, smoky, fresh, and bright, to help you create any look imaginable. For the low price of $15 for 100 shades, you can't beat it!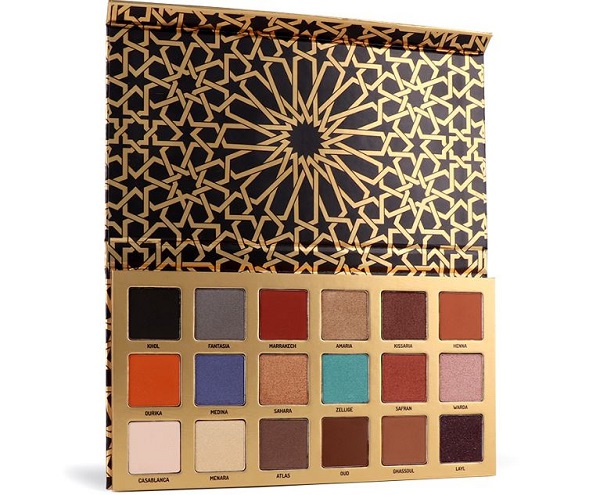 Moroccan Palette ($19.90)
Introducing the perfect Fenty Beauty Moroccan Spice Eyeshadow Palette dupe, The Moroccan Palette by Sponjac. This may be the brand's first eyeshadow palette, but they definitely got it right. Containing 18 shades that are identical to the Moroccan Spice palette, the possibilities are endless with this palette.
SheFinds receives commissions for purchases made through the links in this post.