Ah, the company picnic. An obligatory event that eats up your Saturday and forces you to see quirky (creepy) co-workers outside their normal habitat most likely donning inappropriate or outright dorky attire. But since you have to go, arrive looking casual, conservative, and of course, stylish.

A pair of solid bermudas are a safe option as your boss may force you to participate in a wiffle ball game or a three-legged race, and that sundress you considered would prove too risky. Wear with a lightweight, loose-fitting blouse that you can tuck in. Add a belt to look more pulled together, and slip on some colorful wedges instead of too-casual flip-flops.
Store your camera (joking – as if you'd want to remember the day) in a structured, classy straw tote and don't forget your shades to hide those rolling eyes. Have fun!
Mid-Rise Canvas Bermudas ($15 from $24.50)
Gauzy Accordian Pleated Blouse ($59.50)
Centerbar Contour Belt ($36)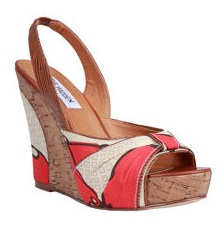 Steve Madden QUALITI Wedge ($100)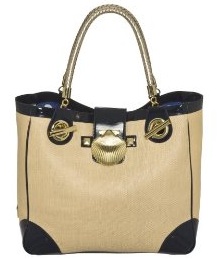 Felix Rey for Target Large Straw Tote ($50)
Elle Aviator Sunglasses ($18 from $30)