10 Bachelorette Parties That Don't Involve Strippers: Surf Camp, Champagne Crawls, More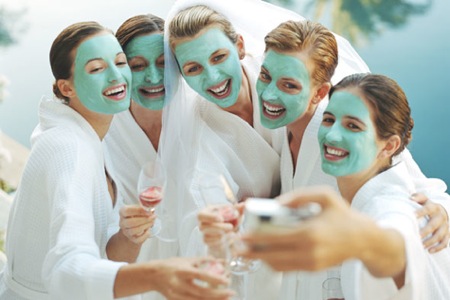 Before you put your maid of honor in charge of bachelorette party planning, we suggest sending her this guide – unless you prefer a repeat of The Hangover. We've rounded up 10 great ideas and destination tips that will help you plan a classy yet fun-filled bachelorette party weekend. From a private yacht charter, to an adult slumber party and more, the options are endless.
1. Create A Signature Scent: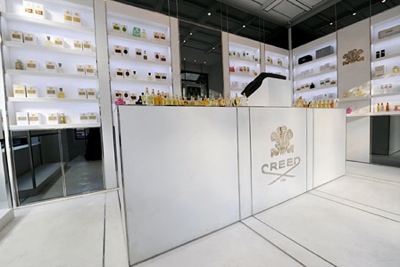 Make an appointment with your local perfumer, like LA's Persephenie or Creed in New York (above), and create a unique wedding scent that you and your maids can wear on the big day. Learning about the notes behind perfume is interesting for any beauty fanatic, and the result is something your bridal party can cherish forever.
2. Rent A Private Yacht:
Yes, you can rent a private yacht (captain and chef included) that will sail you wherever you'd like; for big budgets, consider the British Virgin Islands, or Caribbean (contact Ed Hamilton & Co). If you're looking to spend slightly less, plan a local cruise; for East Coasters, we recommend Hinckley Yacht Charters in Maine.
3. A Champagne Crawl:
If your group is the bar-hopping kind, class it up with a 'Champagne Crawl' of your city's local champagne bars. If you're in NYC, try this bubbly route:  Flute Bar, Bubble Lounge, and The Champagne Bar.
4: Weekend In Napa:
Pack your bags and spend your single days sipping on wine in a vineyard with your girlfriends – could it get any better? Editor's note: Lodge at the Wine Country Inn and plan a fancy dinner at French Laundry, considered one of the finest restaurants in the world.
5. Relais & Chateau:
The term "Relais & Chateau" signifies luxury accommodations and Michelin-caliber food – expect extraordinary gastronomic experiences. Editor's note: Home Ranch offers an all-inclusive package of luxe lodging & dining, wine pairing courses, horseback riding, yoga, and more.
6. Sip And Paint: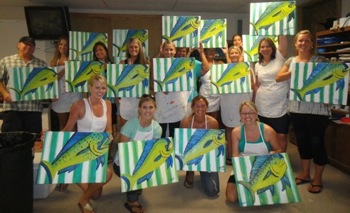 Get creative while you sip and gossip with the girls. You'll walk away with a visual memory of your fabulous bachelorette party, as well as a new piece of art. Editor's note: If you live in the NC area, the The Preppy Possum offers private bridal party classes.
7. Bachelorette Photo Shoot: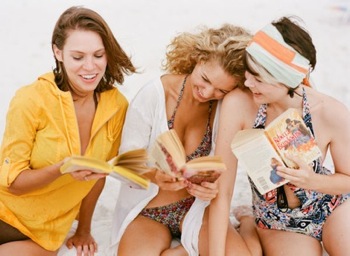 Hire your wedding day photog to capture gorgeous pictures of you and your girlfriends during your bachelorette party weekend. This way, no one will be left out of the picture, and you'll have professional shots to frame later. Editor's note: We love Jenny Ebert in NYC.
8. A Big Girl Sleep-Over: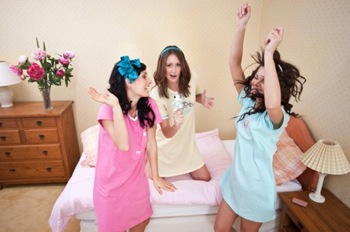 Revisit your teens and host an elegant slumber party filled with cocktails, delicious cupcakes, and your most comfy PJ's. Stay up all night watching your favorite chick flicks and gossiping, just like old times. Editor's note: 13 Going On 30 is the perfect movie pick for your slumber guests.
9. Host A VIP Night: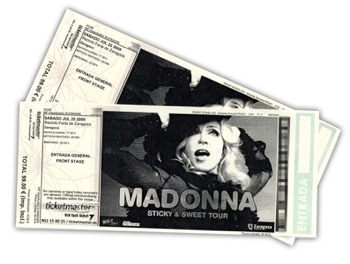 Get VIP tickets to your favorite concert, sports event, broadway show, etc.. Rent a luxury car to drop you off/pick you up for the evening and roll out in luxury.  Editor's note: Premium Seat USA offers the best ticket options below face value.
10: Surf Camp: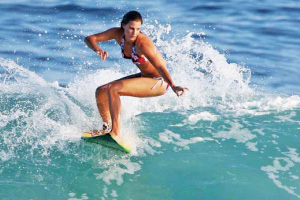 Mix adventure with pleasure and plan a surf camp trip for you and the ladies. With gorgeous beaches, cute surf instructors, and sunshine, this is the definition of a perfect getaway. Editor's note: In Sayulita, Mexico, you can stay in luxe villas with private surf lessons.
Shop our guides to fall wedding decor, inexpensive wedding dresses, and long bridesmaid dresses now.