You have every detail of your wedding planned out perfectly. You know what your dream wedding gown looks like, the venue has been booked, your centerpieces created, the only thing left to do is have your maid of honor plan your bachelorette party.
But before you put your MOH in charge of planning your last hoorah before you start your journey into married life, we suggest sending her this guide. When you think bachelorette party, the first thing that comes to mind is a strip club–which is not everyone's cup of tea. Unless, of course, you would prefer to go to a strip club, then have at it!
For many women, the idea of partying at a strip club until the wee hours of the morning to celebrate the end of their single status is just not that appetizing. We get it. But that doesn't mean your bachelorette party has to be lame or boring. Oh, it means anything BUT that!
You can still have an amazingly fun and memorable bachelorette party without the half-naked men. To prove it to you, we rounded up 10 great ideas and destination tips that will help you plan a classy, yet fun-filled bachelorette party weekend. From a private yacht charter to an adult slumber party and more, the options are endless.
1. Create A Signature Scent:
Make an appointment with your local perfumer, like LA's Persephenie or Creed in New York (above), and create a unique wedding scent that you and your maids can wear on the big day. Learning about the notes behind perfume is interesting for any beauty fanatic, and the result is something your bridal party can cherish forever.
2. Rent A Private Yacht: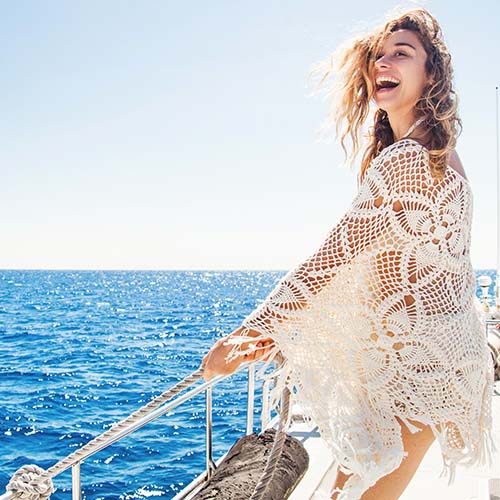 Yes, you can rent a private yacht (captain and chef included) that will sail you wherever you'd like; for big budgets, consider the British Virgin Islands, or the Caribbean. If you're looking to spend slightly less, plan a local cruise; for East Coasters, we recommend sailing around a beautiful area like Maine.
3. Go On A Champagne Crawl:
If your group is the bar-hopping type, class it up with a 'Champagne Crawl' around your city's local champagne bars. If you're in NYC, try this bubbly route:  Flute Bar, Bubble Lounge, and The Champagne Bar. Get dressed up super fancy, take lots of photos, and live a life of glitz and glam for a night.
4: Spend A Weekend In Napa: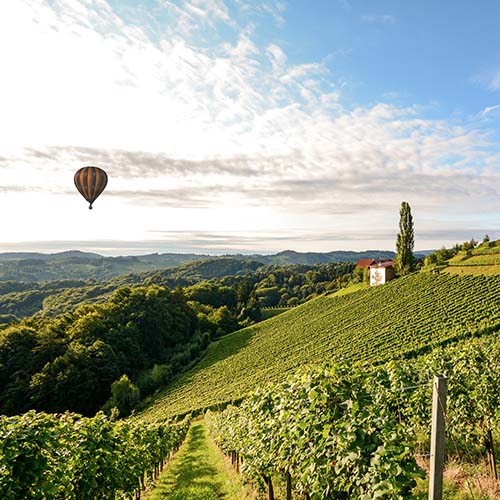 If you have a big budget, instead of going somewhere like Las Vegas for your bachelorette weekend, pack your bags and spend your last single days sipping on wine in a vineyard with your girlfriends. Sounds amazing, doesn't it? Editor's note: Lodge at the Wine Country Inn and plan a fancy dinner at French Laundry, considered one of the finest restaurants in the world.
5. Book A Relais & Chateau: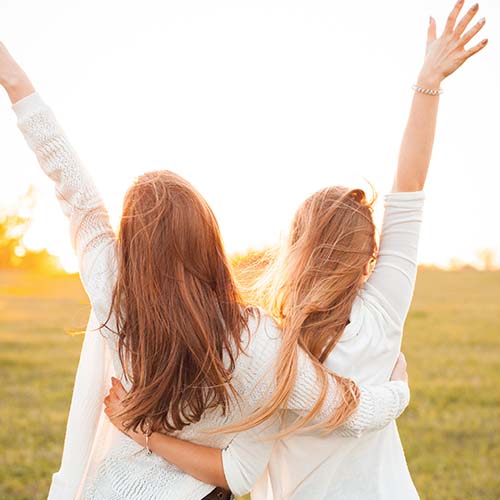 The term "Relais & Chateau" signifies luxury accommodations and Michelin-caliber food–expect extraordinary gastronomic experiences. Editor's note: Home Ranch offers an all-inclusive package of luxe lodging & dining, wine pairing courses, horseback riding, yoga, and more.
6. Sip And Paint:
Get creative while you sip and gossip with the girls. You'll walk away with a visual memory of your fabulous bachelorette party, as well as a new piece of art. Editor's note: If you live in the NC area, The Preppy Possum offers private bridal party classes. This is a great alternative for those who want to have a relaxing night in with their closest friends. Maybe schedule this at the end of a shopping trip or fancy dinner to make a night out of it.
7. Have A Bachelorette Photo Shoot:
Hire your wedding day photog to capture gorgeous pictures of you and your girlfriends during your bachelorette party weekend. This way, no one will be left out of the picture and you'll have cute professional shots to frame later. Get dressed up with your girls or try making it themed to make the day extra special.
8. Have An Adult Slumber Party: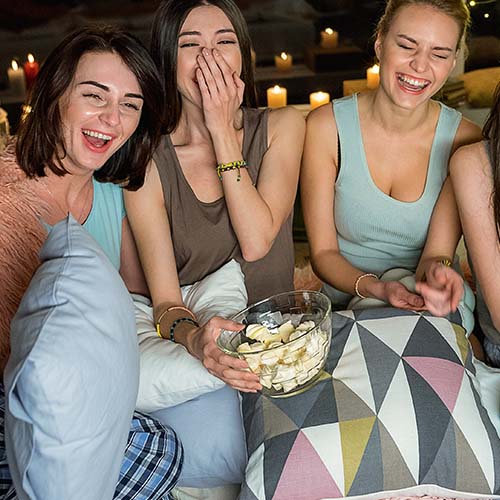 Revisit your teens and host an elegant slumber party filled with movies, junk food, cocktails, delicious cupcakes, and your most comfy PJ's. Stay up all night watching your favorite chick flicks and gossiping, just like old times. This is a relaxing, low-cost party idea that is sure to provide a lot of laughs.
9. Get VIP Tickets Somewhere:
Get VIP tickets to your favorite concert, sporting event, or Broadway show. Rent a luxury car to drop you off and pick you up for the evening and roll out in style. This bachelorette party gives you the perfect opportunity to check something off your bucket list while celebrating a major life event surrounded by your closest friends. Editor's note: Premium Seat USA offers the best ticket options below face value.
10: Spend A Weekend Being Tourists: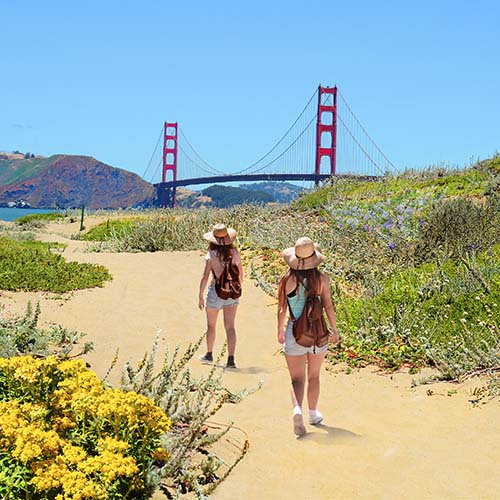 Mix adventure with pleasure and plan a weekend trip to a city you've always wanted to visit. Whether you choose to go somewhere with gorgeous beaches, neat attractions, historic value, or just on a whim, this is the definition of a perfect girls getaway. This weekend party can be as expensive or as cheap as you make it, depending on what accommodations you pick. Check out Airbnb for places to stay and research the city you choose in advance to get the most out of it.
For more wedding plans, check out the top 10 places to elope, like deserted beaches, resort packages, and more on SHEfinds.
[Photos: Shutterstock]