Everyone wants perfect brows that suit their face shape, open their eyes, and actually make it possible to get away with wearing less makeup every day. One of the most famous names in the brow beauty industry is Anastasia Beverly Hills.
The legendary brand started from humble beginnings, one woman with one mission: to shape the eyebrows of countless celebrities (and the rest of the world) using her Golden Ratio Eyebrow Shaping Method, which aims to bring proportion and harmony to your face using a few tried-and-true eyebrow sculpting tricks.
Like any great entrepreneur, Anastasia transferred her salon skills to cosmetics. Her line of bestselling eyebrow products includes colored brow pomade, brow powder, a clear brow gel to keep stray hairs in place, and what is arguably considered her most simple, yet effective product: the Anastasia Perfect Brow Pencil.
This award-winning eyebrow tool is a dual-ended pencil that creates long, straight strokes and comes in an impressive eight shades (the other end of the stick features a spoolie). Anastasia Perfect Brow Pencil is amazing in every day—but it can also be expensive or difficult to get your hands on. $23 is a bit steep for a single eyebrow pencil and if you're someone who does their full eyebrows every single day you can go through that pretty quickly.
That's where these five incredible Anastasia Brow pencil dupes come in. Each one is just as good as the original, according to their many fans.
The Best Anastasia Brow Wiz Dupes
1) NYX Micro Brow Pencil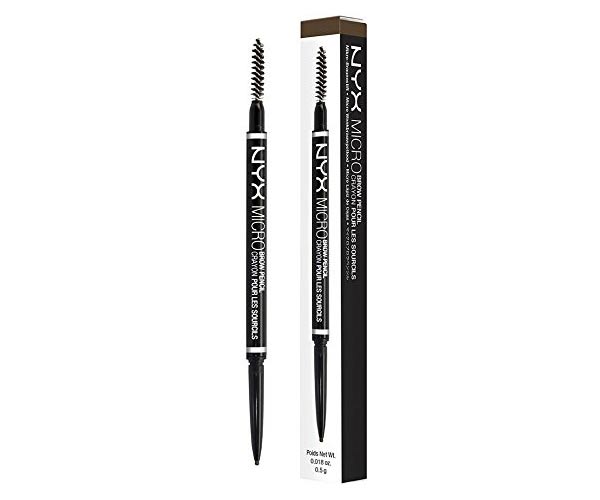 NYX Professional Makeup Micro Brow Pencil ($9.97)
It isn't always easy to find brow products in shades that actually match your brow hair, but it's pretty simple with NYX Micro Brown Pencil's collection. This pencil comes in eight hues that include ash brown, auburn, and taupe for blondes. This is a perfect Anastasia Perfect Brow Pencil dupe because the dual-sided pencil also features a spoolie on one end for easy grooming. Reviewers love how the thin pencil easily applies the color right on your skin so that brows look natural. It "draws on smoothly," according to one reviewer on Ulta and "stays on all day without looking greasy, fading, or smearing."
2) Benefit Goof Proof Brow Pencil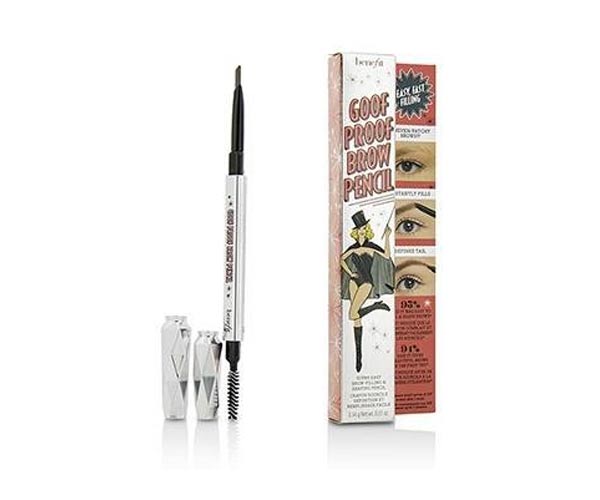 Benefit Cosmetics Goof Proof Brow Pencil Easy Shape & Fill ($24)
Another dual-sided brow pencil, this one from Benefit stands out thanks to a wide base that easily fills in brows and a pointed edge to take care of those stubborn eyebrow tails. The color has been described as soft and buildable so you can choose whether you want a little bit of brow enhancement or bold Cara Delevingne brows. You can choose among six shades that suit everyone from platinum blondes to the darkest brunettes. Fans of the pencil say it goes on smoothly and matches brows to perfection.
3) L'Oreal Brow Stylist Definer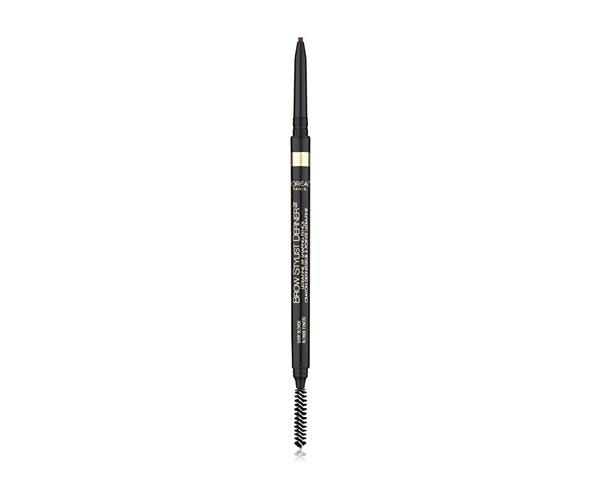 L'Oreal Paris Brow Stylist Definer Pencil ($7.97)
With an ultra-fine 0.5mm pencil tip, a spoolie on one end, and a mechanical, retractable pencil design, this tool requires no sharpening and adds precise definition to brows. It's waterproof, which is great for active lifestyles, and reviewers say it's nearly an identical Anastasia Perfect Brow Pencil dupe—but costs half the price.
4) Dior Brow Styler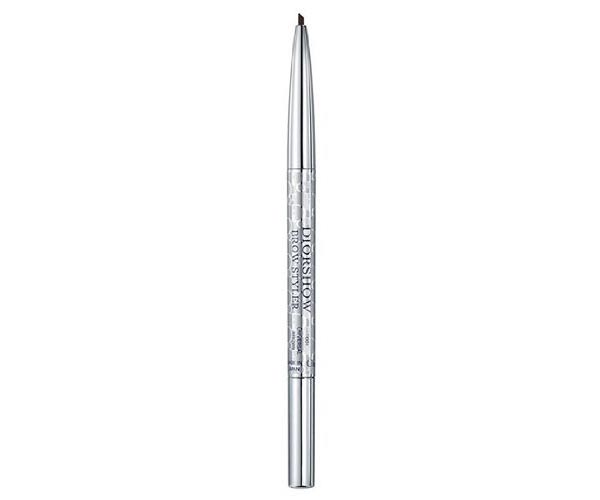 Diorshow Brow Styler Ultra-Fine Precision Brow Pencil ($29)
It's a bit more expensive, but this luxury brand eyebrow pencil with a retractable pencil and brush provides the most natural and long-lasting coverage ever, according to many reviewers. It's particularly effective on anyone with sparse brows as you won't visibly see the pencil strokes between hairs. The unique universal shade works well on light blondes, redheads, and light brunettes — those with darker hair have distinctive shades that are ideal for their coloring.
5) Sephora Retractable Brow Pencil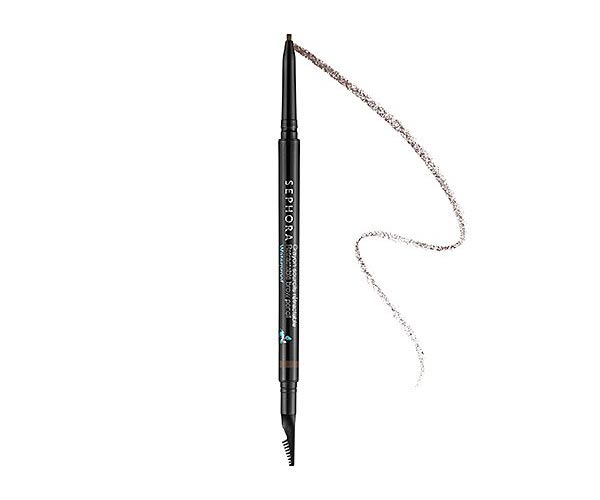 Sephora Collection Retractable Brow Pencil – Waterproof ($12)
A waterproof retractable brow pencil that comes in 10 shades (including Honey Blonde and Soft Charcoal), this dual-sided tool features a wingtip comb tip to brush and blend and a sharp-tipped pencil for precise brush strokes. Reviewers say this really stands up to heat and humidity and is creamy and natural looking. For eyebrow pencils like the Anastasia Perfect Brow Pencil, this one takes the cake.
SheFinds receives commissions for purchases made through the links in this post.