We speak from experience when we say that if you truly love your bridesmaids, you'll allow them some sort of wrap option if any portion of your wedding is outside. Chances are that unless it's in mid-July, they'll need it.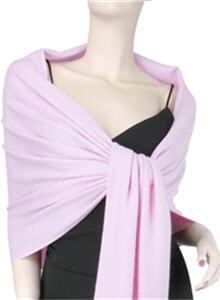 Keep your bridesmaids happy and goosebump-free with100% Pashmina wool wraps ($8.05 each).
At that price, you could get them for female guests, too.
Shop our guides to the best customized wedding favors, cheap bridesmaid dresses, and wedding cake toppers.