There's nothing that a good concealer can't fix. This essential makeup product has the power to mask dark circles, camouflage imperfections, and hide fine lines, but only when it's formulated with the right ingredients and offers the right amount of hydration. Need help finding the best moisturizing under-eye concealer for mature skin? Smith & Cult's new CANCELLED Light Diffusing V-Concealer targets under-eye circles and discoloration with pearlescent pigments, keeps skin moisturized to prevent unflattering caking and creasing, and even protects this sensitive skin area from the damaging effects of blue light from electronics. Keep scrolling to learn more about this new arrival and how blue light really affects your skin.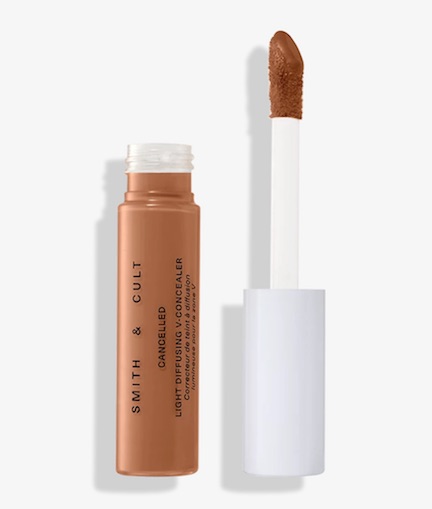 Shop The Best Moisturizing Under-Eye Cream For Mature Skin:
TRY IT: Smith & Cult CANCELLED Light Diffusing V-Concealer($28)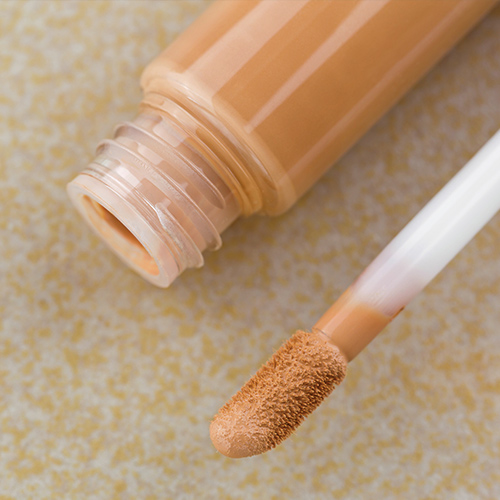 Shutterstock
Key Benefits:
-Pearlescent pigments brighten the under-eye area.
-Monk's pepper enhances radiance & makes the skin appear smoother.
-Cocoa seed extract defends against damaging blue light from electronics.
Smith & Cult's CANCELLED Light Diffusing V-Concealer delivers an energized and refreshed look using a lightweight, sheer coverage, buildable formula. It's designed to look like a second skin while still enhancing its radiance.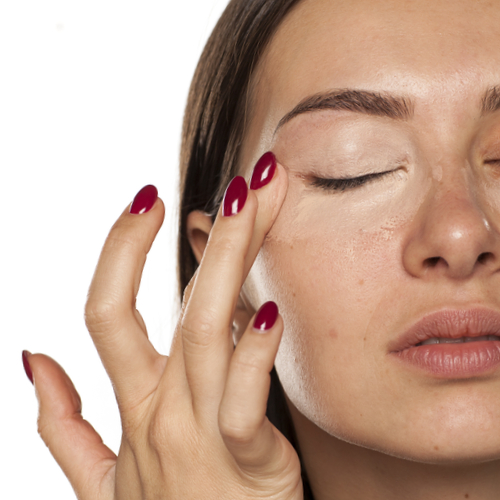 Shutterstock
How To Apply It:
-Start by gently shaking the concealer.
-Using the applicator, create a dotted line in a "v" shape below the eye in your v-zone.
-Start by tracing a diagonal line between the inner corner of the eye and down the side of the nose across cheekbone below.
-Continue dotting the line back up, on a diagonal, to the outer corner of the eye.
-Blend the product with your choice of a makeup brush, makeup sponge or your fingers.
Pro Tip: Lock in your concealer by applying a setting powder, which also helps prevent creasing or caking.
Shutterstock
How Blue Light Affects Skin
What Is Blue Light?
Blue light, which is also referred to as blue-violet or violet light, is emitted from the sun and has the shortest wavelengths. While the sun is the main source of blue light, a significant amount can also found in the display screens of computers, electronic notebooks, smartphones, and other digital devices.
What Does Blue Light Do To Your Skin
Research shows that prolonged exposure to blue light can damage your eyes and contribute to digital eye strain. It's also proving to have a negative impact on the skin as well.
"Visible light, especially in the blue wavelength, has become a hot topic in skin care, as there is mounting evidence that supports its contribution to photo-aging, including wrinkles, worsening skin laxity, and hyperpigmentation," says Shari Marchbein, a board-certified dermatologist and clinical assistant professor at New York University.
Best Products For Blue Light
Thankfully, there are plenty of products available that can protect the skin from these damaging rays. Marchbein recommends opting for products that contain antioxidants as they act as scavengers for free radicals and UV rays. "Blue light exposure is one of the reasons why the use of antioxidant serums in the morning is critical," she says.
Regular use of a mineral sunscreen is another way to keep your skin protected and healthy. Sunscreen and cosmetic formulas that contain iron oxide "help neutralize and repair the damage potentially done by these wavelengths of light," according to Marchbein.
SheFinds receives commissions for purchases made through the links in this post.