Halloween may be the only appropriate time to dress up like a 'bad guy' – but why not choose to copy or resemble the bad guy (herself), by creating a Billish Eilish halloween costume. Her latest tracks are some of the top-streamed on Spotify, and her Instagram follower count is over 35 million, but the most recognizable trait about pop-sensation Billie Eilish is her iconic look. Being called cyber-punk, or cozy-chic, there are many unique traits that make Billie Eilish's style fun and one worth replicating. Read on, as we dive into two iconic looks to help you create the perfect Billie Eilish Halloween Costume.
But first–study up on the costume by watching Billie's mesmerizing music videos now. There's no one else like her!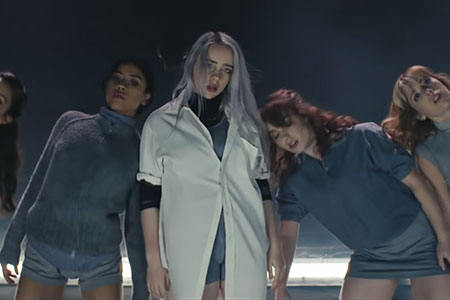 Ocean Eyes (Dance Performance) Music Video
Take your halloween look back to where Billie Eilishs' career took off. Her song "Ocean Eyes" put her on the map back in 2016, but did you know that this song was initially crafted to bring to her LA dance troop for a choreography piece? What we love about this Billie Eilish halloween costume, is that you may just have these pieces at home, ready to recreate this DIY Halloween costume.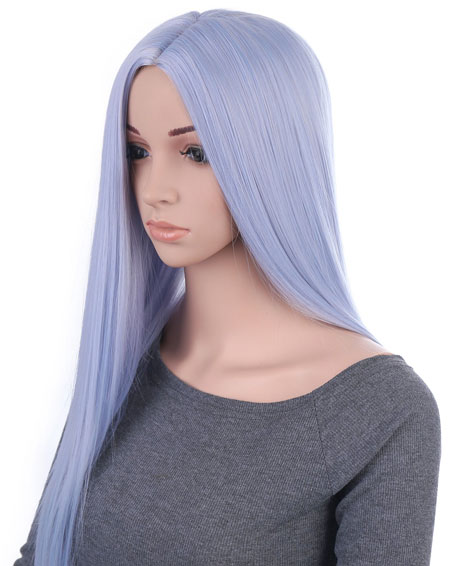 Silver Blue Wig
What would an Ocean Eyes Billie Eilish halloween costume be without her shiny holographic hair? Thankfully, you won't have to invest hundreds of dollars in bleach and dye (as well as some major hair damage). Instead, try investing in a silver blue straight long wig.
Onedor 31 Inches Silver Blue Straight Long Hair Wig ($21.99)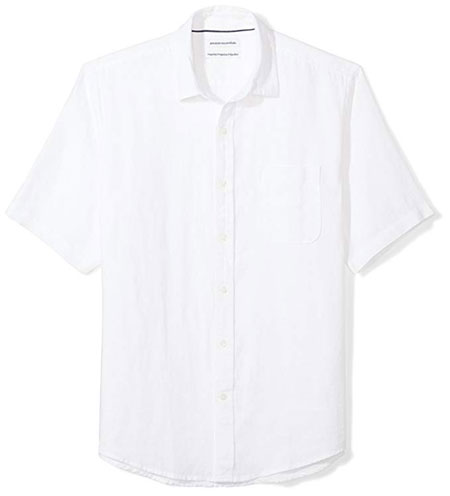 Oversize White Shirt
Whether you decide to raid your dad, boyfriend, or brother's closet (or buy one for yourself), there are many outlets when it comes to finding an oversized white button down shirt. You'll want to make sure the bottom hem reaches at least mid thigh, and you size up to avoid a fitted look.
Amazon Essentials Men's Regular-Fit Short-Sleeve Linen Shirt ($21.78)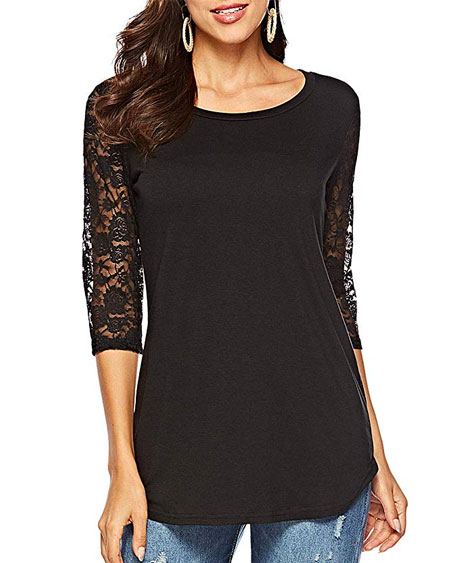 Black Lace Long Sleeve Tee
A staple wardrobe piece, and likely lurking in the back of your closet is a long sleeve black t-shirt. Mimic Billie Eilish's look by adding this to your halloween costume. Bonus points if you have a long sleeve with lace fabric down the arms (to truly replicate the look).
Koitmy Women's 3/4 Lace Sleeve Round Neck T-Shirt Casual Blouses Tunics Tops ($17.99)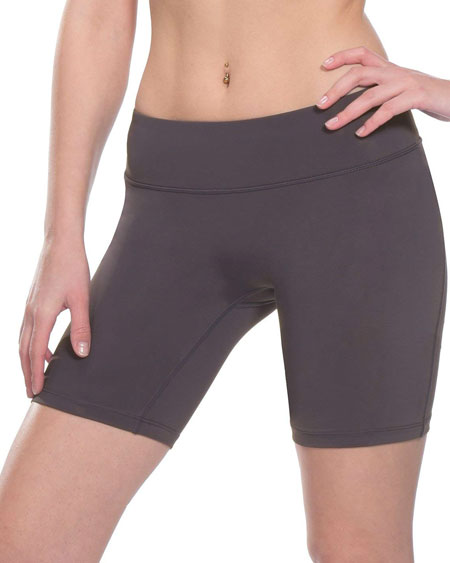 Dark Grey Compression Shorts
Worn by both Billie Eilish and the Kardashian Sisters are the signature ¾ compression shorts, great for working out and for recreating a creative. Best of all, this purchase will serve a dual purpose as you can use them after October 31st.
Baleaf Compression Running Shorts ($16.99)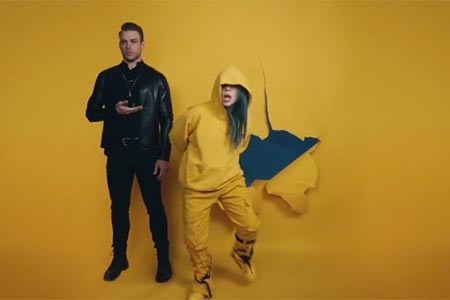 Bad Guy Music Video
One of the easiest and most recognized looks from Billie Eilish's attire, is her yellow sweatsuit from the music video for 'Bad Guy.' Only requiring two purchases, you'll be pulling off this costume with minimal effort! Yay for doing the least.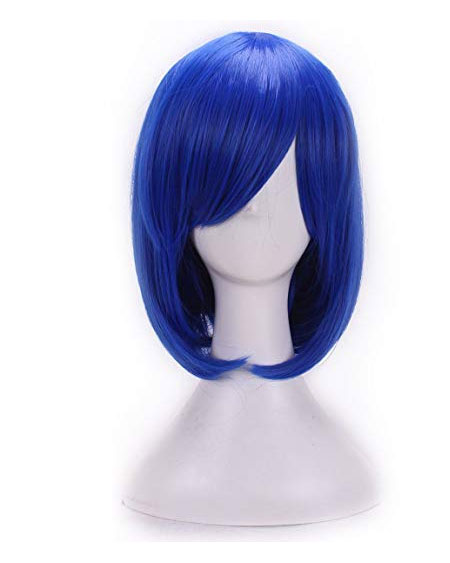 Dark Blue Wig
What would a Billie Eilish look be without a crazy, fun hair color? In the Bad Guy music video, Billie is seen rocking a navy blue-do (short). Luckily, this look can be recreated with the help of a vibrant and already-styled wig.
AneShe 12" Short Straight Hair Wig Anime Cosplay Costume Party Wigs ($9.99)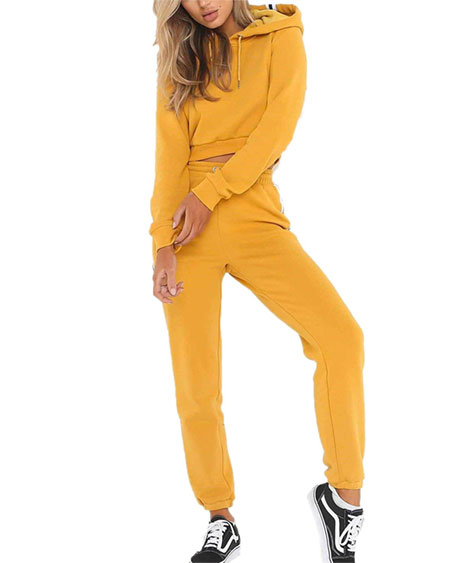 Yellow Sweatsuit
No, you're not going out for a run or to a bonfire, you're dressing like Billie Eilish. Overall, a fan of the signature sweatsuit, Billie is wearing a vibrant yellow get-up in the opening of the Bad Guy music video. When choosing which suit is right for you, make sure that the top has a large hoodie, as this is the style Billie rocks in her video.
Akery Womens Sports Suit Pullover Hoodie Sweat Pants Set Tracksuit ($23.99)
Whether you decide to mimic Billie Eilish this halloween, or go a different direction (with one of the many trending halloween costumes of 2019 at SheFinds.com, remember to have fun, embrace your personality, and get creative!
SheFinds receives commissions for purchases made through the links in this post.