Saying "I do" outside in the fall can be truly magical. All of the fall colors–not to mention the more moderate temperatures–can make for the perfect day. It's no surprise that the season is quickly becoming just as popular as summer for weddings.
Keep in mind, though, that there are some special things to take into consideration when planning an outdoor fall wedding. You can make sure your vows are perfect by not forgetting these 15 important tasks that can make or break your big day.
[Photos: Shutterstock]
1. Timing the Ceremony Right
"Remember that in the fall, the days are shorter and the sun sets much earlier than summer, so if you want to get that sunset glow in your photos, make sure to create the run of show for the day taking that into consideration," says Brian Worley of Bold Design. "Also, when it gets dark earlier, make sure that for a ceremony especially, you have enough lighting so that you are not getting married in the dark."
2. Hurricane Season
For many destination wedding hot spots, the autumn falls in the middle of hurricane season, says Megan Velez of Destination Weddings Travel Group. "If this affects you and your guests, be sure to have a backup location for your venue, as well as make sure you are familiar with your venue's protocols should inclement weather arise."
3. Have a Backup Plan
Weather-wise, the Fall can be iffy, says Paulette Alkire of Chalet View Lodge. "Having a contingency plan is key. Speak withyour planner to determine contingency plans for all yourweekend events."
4. Choose the Right Tent
All tents are not created equal, says Christina Karsadi-Tadiello of CKT Signature Events. "Be sure to pick the best tent that will ensure your guests stay dry in case of inclement weather."
5. Lighting
Most brides want the perfect sunset fall wedding, but they forget that the sun goes down relatively quickly. "Plan for extra lighting around the ceremony and cocktail hour, when your guests will be mingling the most and you'll be taking post ceremony photos," says Robin Oloyede of Plush Events and Design.
6. Have Generators on Hand
Even if you are setup right next to a building that can provide electrical outlets, those often are not enough. You have to remember that your band/dj needs power, your caterer and your tent lighting, says Karsadi-Tadiello.
7. Rent Heaters
Everyone hopes for that perfect fall day, but those fall nights can get pretty chilly. "It's a good idea to spend the couple hundred dollars for heaters for your tent," says Karsadi-Tadiello.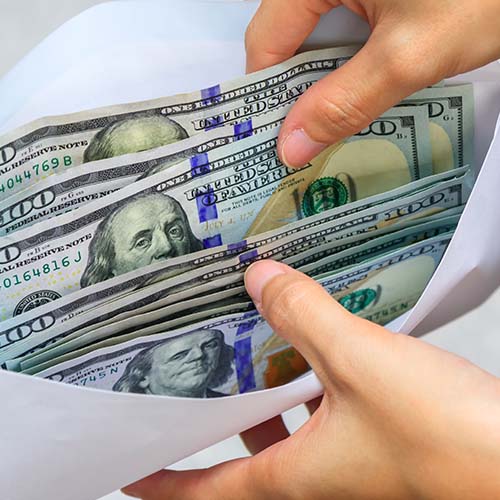 8. Budget Wisely
"Make sure to consider the cost of possibly having to actually execute a back up plan," says Worley. "The back up plan may include the need to build a tent on your wedding day. A tent can really hike up your budget and if you are watching your money, consider that this will really increase your budget. If you are looking at a venue that does not have an indoor weather back-up, get the cost for a tent before you book the space. Also, keep in mind that it may not be just a tent that is needed, but a sub-floor, carpet and heat or AC."
9. Bring a Bridal Cover Up
Choose a jacket or sweater that compliments your dress unless you are okay with wearing your groom's jacket in all of your photos, says Oloyede. "While it's a typical thought for winter brides, fall brides forget they can get cold too!"
10. Keep Your Bridesmaids Warm
And don't forget about your bridesmaids, especially if they're wearing strapless dresses. Gift them with a pashmina or other coverup so they can stay warm if it gets chilly.
11. Offer Warm Beverages
If the temperature drops, especially in the later hours of the reception, be prepared with hot drinks, outdoor heaters and blankets as favors to keep everyone festive and warm, says Oloyede.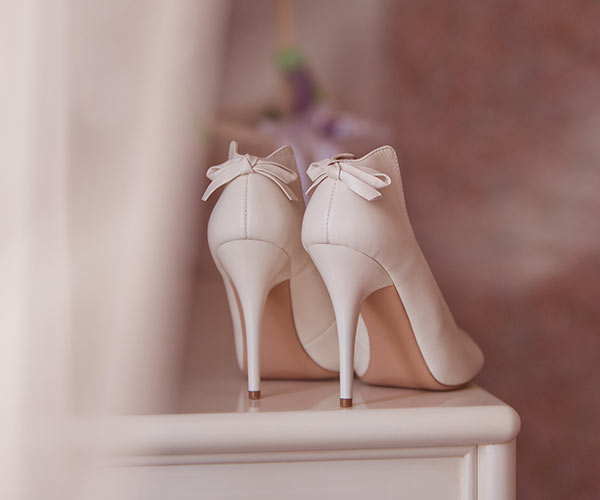 12. Tell Guests the Shoe Code
If you're having an outdoor wedding, inform guests to leave their finest shoes at home and opt for a heel that won't sink in the ground or a loafer that can't stand a potential damp environment, says Oloyede. This particularly helps with elderly guests.
13. Choose the Right Flowers
There are quite a few flowers that go out of season in the fall, and even if your wedding is in early September, flowers like Dahlias, Scabiosa, Dusty Miller, and Blushing Bride Protea, can go out of season unexpectedly, warns Joan Wyndrum of Blooms by the Box. On the other hand, don't expect certain fall flowers like, Safflower, Bronze Mums, or BonsaiEucalyptus, to become immediately available.
14. Provide Bug Spray
With the night upon us even earlier, the bugs will surely come out to play, says Karsadi-Tadiello. "Make a little basket with bug spray or wipes for your guests to use at dusk. Even better are bug zappers that can be placed strategically around your event space."
15. Set Up Portable Restrooms
Often times your venue may not let you use the inside for bathrooms, or simply cannot accommodate enough for your guest list, says Karsadi-Tadiello. "Having portable restrooms on site can ensure your guests will be comfortable all night."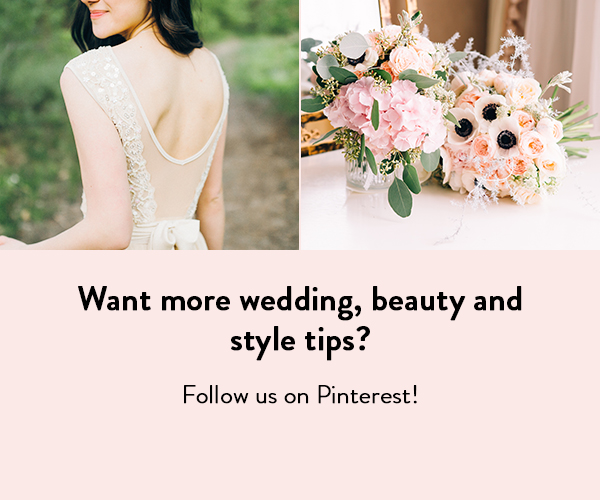 Want more wedding tips and advice? Follow SheFinds on Pinterest!