The most difficult thing about creating a DIY Kim Kardashian Halloween costume isn't actually making one, it's deciding which of Kim's many distinctive looks is most worthy of your creativity. The floral gown she wore to the 2013 Met Gala was iconic, but so was her teal gown from the 2014 Met Gala. But, the reality star has also been giving us hundreds of chic street style looks lately, including her athleisure-inspired Yeezy Season 6 outfits. And, we can't forget that she's been on-trend with the neon minidresses she's been wearing on the red carpet this past summer. She pulls off daring fashion better than most and we feel that any of these major fashion moments would serve as the perfect Kim Kardashian Halloween costume.
Deciding Which Look To Copy For A DIY Kim Kardashian Halloween Costume
Kim is so experimental that, really, the sky is the limit.
The mom, business mogul, and add-every-other-title-you-can-think-of-here is best known for her super sexy style and she isn't a celebrity who shies away from wearing anything that is tight or short–or some combination of both. And that's why we chose this legging-crop top combo, which Kim paired with mile-high, thigh-high boots, and her-now signature futuristic sunglasses.
What You Need To Create A Spot-On DIY Kim Kardashian Halloween Costume
This is an example of classic Kim K. style, right down to the long, jet black hair. Here's how to make a DIY Kim Kardashian Halloween costume for less using these pieces from Amazon: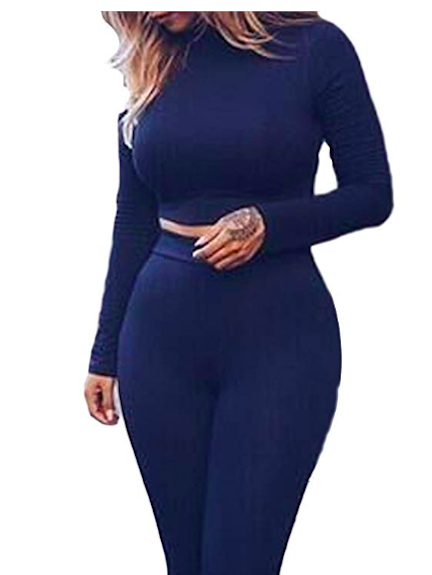 1. A Leggings And Crop Top Set
Prograce 2-Piece Set ($17.79)
Leggings and crop tops need not be relegated to the gym. This tight pants and long-sleeve crop top set in blue mimics the sexy streetwear that Kim was seen sporting in her Instagram photo. It's made from a cotton blend and—this may be the best part—the inside is designed using warm, insulating fleece, which is perfect if you live in an area that gets chilly in October. The pants have a high waistband, just like Kim's, and are slightly shorter at the ankle. But you needn't worry about the length of the pants since one of Kim's killer outfit features is her boots.
And, speaking of boots, we found a substitute for expensive thigh-high boots that are going to work like a charm.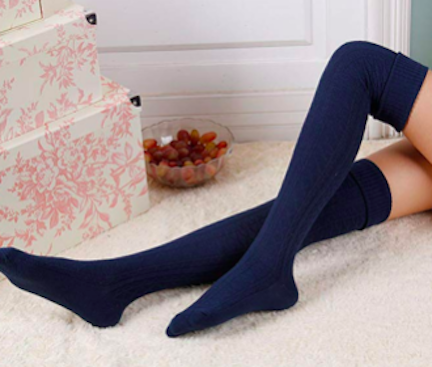 2. Blue Over-The-Knee Leg Warmers
Lizaida Menendez Over Knee Leg Warmer ($8.99)
Here's the deal with boots, and especially thigh-high suede boots like the ones Kim is sporting: They're pretty expensive. By all means, invest in a pair of blue suede boots if you think you'll wear them after the holiday. But if Kim's style is only your Halloween style, it just doesn't make sense to spend $30 to $100 (or more!) on boots.
These over-the-knee leg warmers in navy provide the same silhouette as Kim and they leave you free to pair them with your own comfortable shoes — whether that means stilettos, Chelsea boots, or even sneakers. And the truth is most people at parties are not going to look down at your feet. They'll see these high socks over leggings and will never remember the type of shoe you're wearing.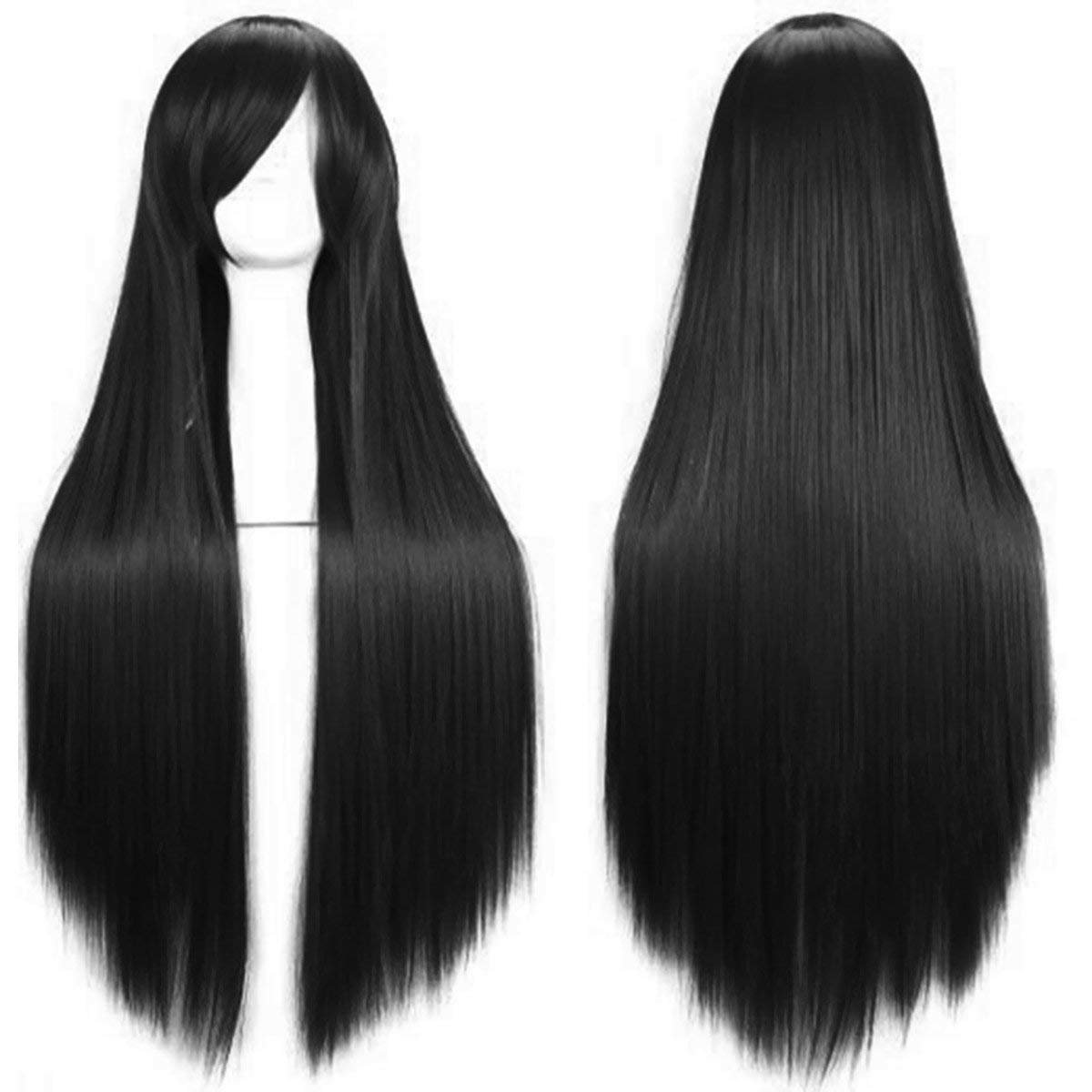 3. A Long, Black Wig
Akstore Wig ($12.99)
Long, black, shiny, straight, silky, and smooth—all descriptive words that fit when you're talking about Kim Kardashian's hair. While she isn't quite the same hair chameleon as sister Kylie Jenner, it's not surprising to see Kim rock a bob one day and braids the next. But this long and loose, flowing style, which is captured perfectly with this affordable wig, is classic Kim. Unless you already have similar brunette locks, this is a Kim Kardashian Halloween costume necessity.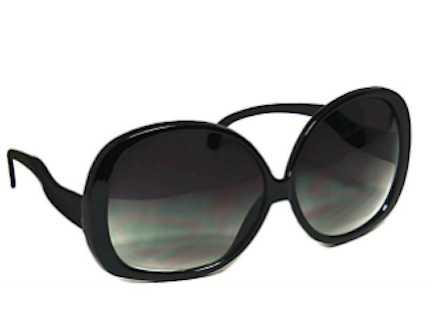 4. Oversized Sunglasses
KS Oversized Sunglasses ($7.50)
Remember when Kim's husband Kanye West sent her what we're sure was a well-meaning email strongly recommending that she ditch her trademark big sunglasses in favor of smaller, trendier, '90s-style glasses? Well, that advice might have made an impact for a while, but in this photo, Kim shows where her true sunglasses loyalties lie--and the bigger, the better for the celeb.
No doubt Kim's glasses cost a fortune, but these are less than $8!
5. Contour Makeup Kit
e.l.f. Contour Makeup Palette ($6)
We honestly can't tell from this photo if Kim is even wearing her usual contour, which is the makeup technique she almost singlehandedly turned into one of the biggest beauty trends of the last decade. But it doesn't matter. The mere fact that her name and contouring go together like peanut butter and jelly gives you carte blanche to buy this affordable contour makeup kit and experiment with shading and highlighting your cheekbones, jawlines, nose, and forehead.
And if you're not an experienced makeup artist and happen to go overboard, just go with it and pretend it was all part of your master plan!
SheFinds receives commissions for purchases made through the links in this post.