If there's one supplement that's worth your while, it's a probiotic. A good probiotic will fight inflammation and balance gut bacteria — and can even help you lose weight and burn fat. But all probiotics are not the same.
This is the one fat-burning probiotic you should be having every morning to speed up your metabolism over 40, according to experts.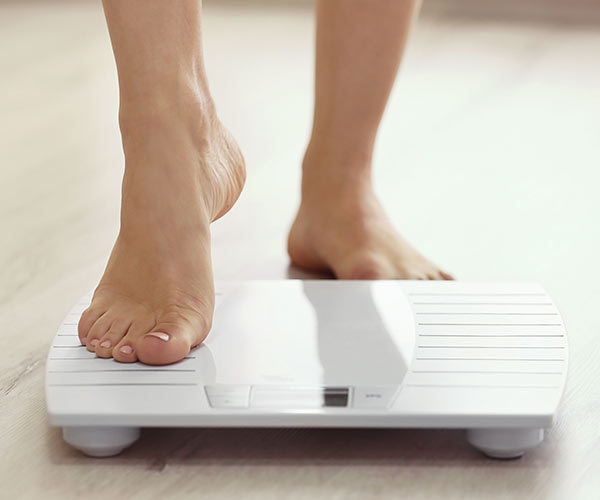 Shutterstock
As we age, our metabolisms slow down and it can become more difficult to lose weight and keep it off.

A quality probiotic that contains several strains of good bacteria can help.
Shutterstock
The purpose of a probiotic is not to help you lose weight — but its other benefits could lead to increased fat and weight loss. Probiotics contain carefully balanced amounts of "good" bacteria. This beneficial bacteria helps clear out the bad bacteria in your gut and create balance in your body.
Shutterstock
When the levels of bacteria in your gut are more balanced, your body can more readily fight inflammation. Chronic inflammation is a source of many negative health risks, including obesity, cardiovascular disease, diabetes. and even some forms of cancer.

But, with so many brands of probiotics on the market, it can be a challenge to find the one that is most beneficial to your health.
Shutterstock
Not all probiotics contain the same number of bacteria strains. And, generally speaking, the more strains of bacteria in your probiotic, the better it is for your gut and digestive health.

Some of the most important strains of bacteria to look for include Bifidobacterium longum, which can actually help stabilize moods, stress, and anxiety; Lactobacillus acidophilus, which is the most commonly used probiotic that helps fight infection, and Lactobacillus rhamnosus GG, which is effective in combating bowel problems.
Shutterstock
But these three strains are only the tip of the iceberg. Other effective probiotic strains include Lactobacillus plantarum 299V, Saccharomyces boulardii, Bifidobacterium infantis (which is excellent for children, too), and Lactobacillus reuteri.

Searching for a probiotic that contains as many strains as possible isn't easy — but we found one that hit the probiotic jackpot.
Looking at the type of bacteria strain in your probiotic isn't the only important factor to consider. An effective probiotic will also have as much as 1 billion CFU's per strain to to give you the most benefits.

Culturelle Probiotics is one of the best on the market because it contains billions of CFU's and can help ease IBS systems. It boasts nearly 1,000 positive reviews on Amazon and one reviewer raves:

"By the time I got to a good doctor, I had been suffering from runny, watery feces about 5, sometimes 6 days out of 7, for several months. I was having at minimum 3 bowel movements a day, sometimes within 15 to 20 minutes of each other. I was in a lot of pain, toileting made me cry, and I was scared.

She recommended Culturelle by name, and I bought it off Amazon before even leaving the parking lot. I took the first pill immediately upon receiving the package and within 48 hours had markedly less pain, and within 4 days, my movements became noticeably more solid. In that way, it did offer immediate relief."