Hair shedding and thinning hair can be a serious source of stress — particularly for women who have been told their entire lives that their hair is their "crowning glory."
But hair loss is more common than many women realize, particularly over age 40. There are a few common hair loss culprits, including genetics, hormonal changes, and nutritional deficiencies. And the right supplement can help.
This is the $40 hair supplement you should take every morning for thinning hair, according to a dermatologist.
Shutterstock
It's unfortunate that the issue of thinning hair and shedding hair remains focused mostly on men — because there are a great many women who are terrified that showering or brushing their hair will mean confronting hair that keeps falling out.

"As we age, most hair is reduced either in the form of balding, receding, or thinning," dermatologist Dr. Dendy Engelman told Vogue. "Genetics, as well as life changes, contribute to the [overall] interference of hair growth."

And one of the problems with spending too much time stressing about hair loss is that a) stress can make hair shedding even worse and b) the sooner you act, the better your outcomes for reversing hair loss.
Shutterstock
Supplements can certainly help with hair loss, but there are so many pills and powders on shelves — and it's an unregulated market. Put simply: it's difficult to discern which products can actually help and which are a waste of money and time.

One ingredient you'll hear a lot about? Biotin.
A biotin deficiency will affect the health of your hair and can lead to hair loss, but it's also pretty rare to be deficient in biotin (the B vitamin is found in a variety of foods like eggs, almonds, and cheese). Taking a biotin supplement alone may not be very effective — a better approach, according to experts is to take a supplement that contains a blend of quality ingredients aimed at improving hair health (biotin will likely be included in most formulas anyway).

One that stands out: Keratin Hair Booster Powder With Biotin.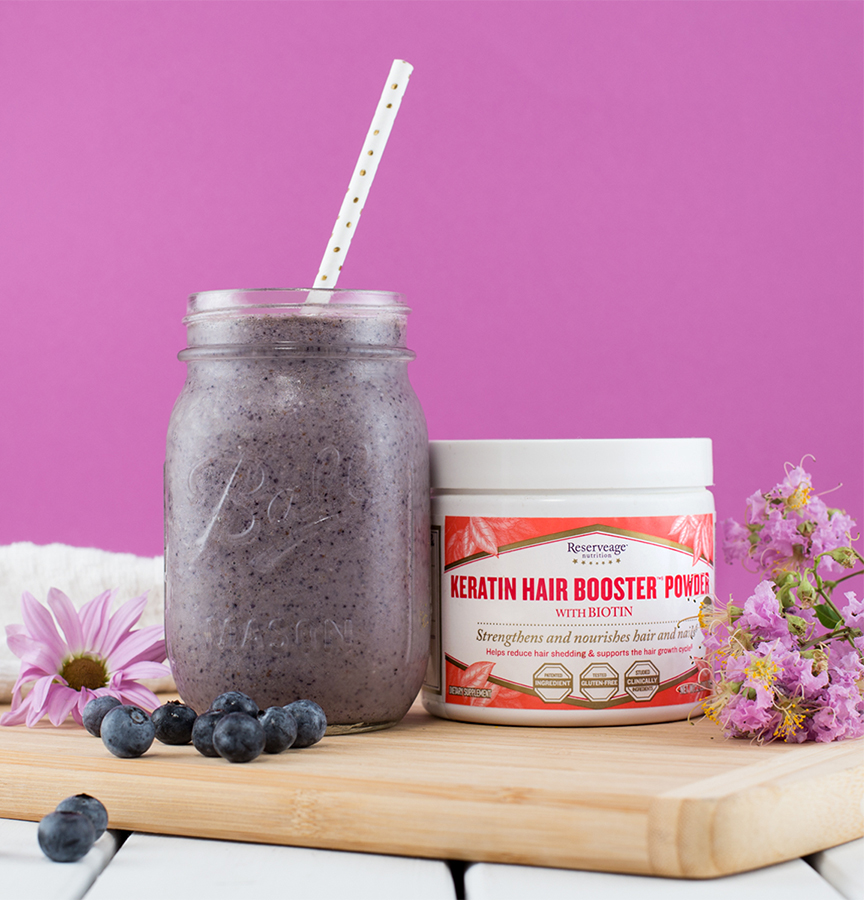 The key ingredients in this supplement include Cynatine HNS keratin and biotin, but a number of other hair-healthy nutrients (like zinc, copper, and niacinamide) can be found in this formula, as well. And the best part of all is that there are no pills to swallow. Add a scoop of the powder into your smoothie, juice, or a glass of water and enjoy. Your hair will thank you.