Halloween is right around the corner, and it's time to start getting serious about your costume. Need help deciding what to be? We predict to see a lot of DIY Jennifer Lopez Halloween costumes this year, especially considering how iconic her recent 2018 VMAs performance was.
It's been weeks and people are still talking about Jennifer Lopez's set. Before accepting the coveted Michael Jackson Video Vanguard Award, the icon hit the stage and gave fans exactly what they wanted: A medley of her biggest hits, which included jams like "Waiting for Tonight," "Dance Again," "On the Floor," and "Love Don't Cost a Thing." But it's the never-ending parade of sparkly dresses, jumpsuits, and leotards that J.Lo rocked on stage that we're sure will be inspiring fans to create a DIY Jennifer Lopez 2018 VMA Halloween costume this year.
The Look To Copy For A DIY Jennifer Lopez Halloween Costume
As her base piece, Lopez chose a gold bodysuit. But, this wasn't just any gold bodysuit, mind you. It was one that features the classic J.Lo neckline: A serious V-neck cut way down to there. As boyfriend Alex Rodriguez lovingly looked on (and caught every second on his phone like the adorable partner he is), J.Lo changed up several aspects of her costume to reflect the mood of different songs. She sashayed in wearing a goddess Versace (who else?) dress over that killer bodysuit, then proceeded to change things up with a full-on gold jumpsuit and a huge white faux-fur coat.
And it's that last look that we're about to replicate for Halloween. Queen J.Lo reminded us all of that wintery scene in her 2002 music video "All I Have" alongside LL Cool J when she donned her luxurious white faux fur over that sexy bodysuit. And it's a surprisingly easy–and affordable–costume to recreate using these pieces from Amazon! Sadly, she left out the cute faux fur hat she wore in the video. Extra points to anyone who goes the distance and includes it in their DIY Jennifer Lopez VMAs Halloween costume!
Where To Buy Everything You Need For A DIY Jennifer Lopez VMAs Halloween Costume
Think you've got what it takes to pull off a DIY Jennifer Lopez Halloween costume? Here's what you'll need:
1. A Gold Bodysuit
Evalent Jumpsuit ($25)

J.Lo is the type of performer who knows exactly what works for her. She may not be as experimental as Rihanna, but when she finds a style that works for her—like anything metallic and anything with a deep V-neckline, she sticks with it.
This gold bodysuit looks exactly like a piece Lopez would wear. And it's similar enough to her VMAs performance bodysuit to get the point across. Made from a combination of polyester and spandex, you can expect it to be stretchy and comfortable.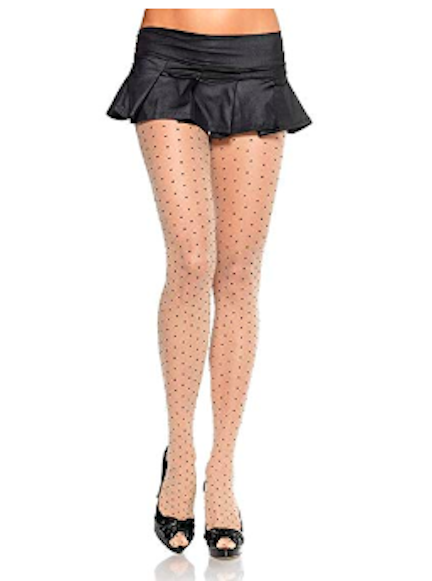 2. Sparkly Polka Dot Tights
Leg Avenue Women's Sheer Pantyhose ($10)
How amazing were J.Lo's sparkly polka dot tights that she wore under her gold bodysuit? Tights may not be as fashionable as a bare leg, but Lopez reminds us all of her dancer roots with sexy tights that resemble these nude and black polka dot tights just enough to do the trick.
3. A Faux Fur White Coat
Caracilia Faux Fur Coat ($40)
If you live in a place where it gets pretty cold come October, consider this your lucky year. This white faux fur coat is cozy, warm, elegant, and pretty much perfect for your J.Lo Halloween costume.
The price isn't super cheap, but if you think of this as an actual investment as it is a chic coat cape you can repurpose and wear with jeans and boots. You might agree that it's well worth the few extra dollars. Plus, it's still a lot more affordable than some store-bought costumes that you'll wear once and never again!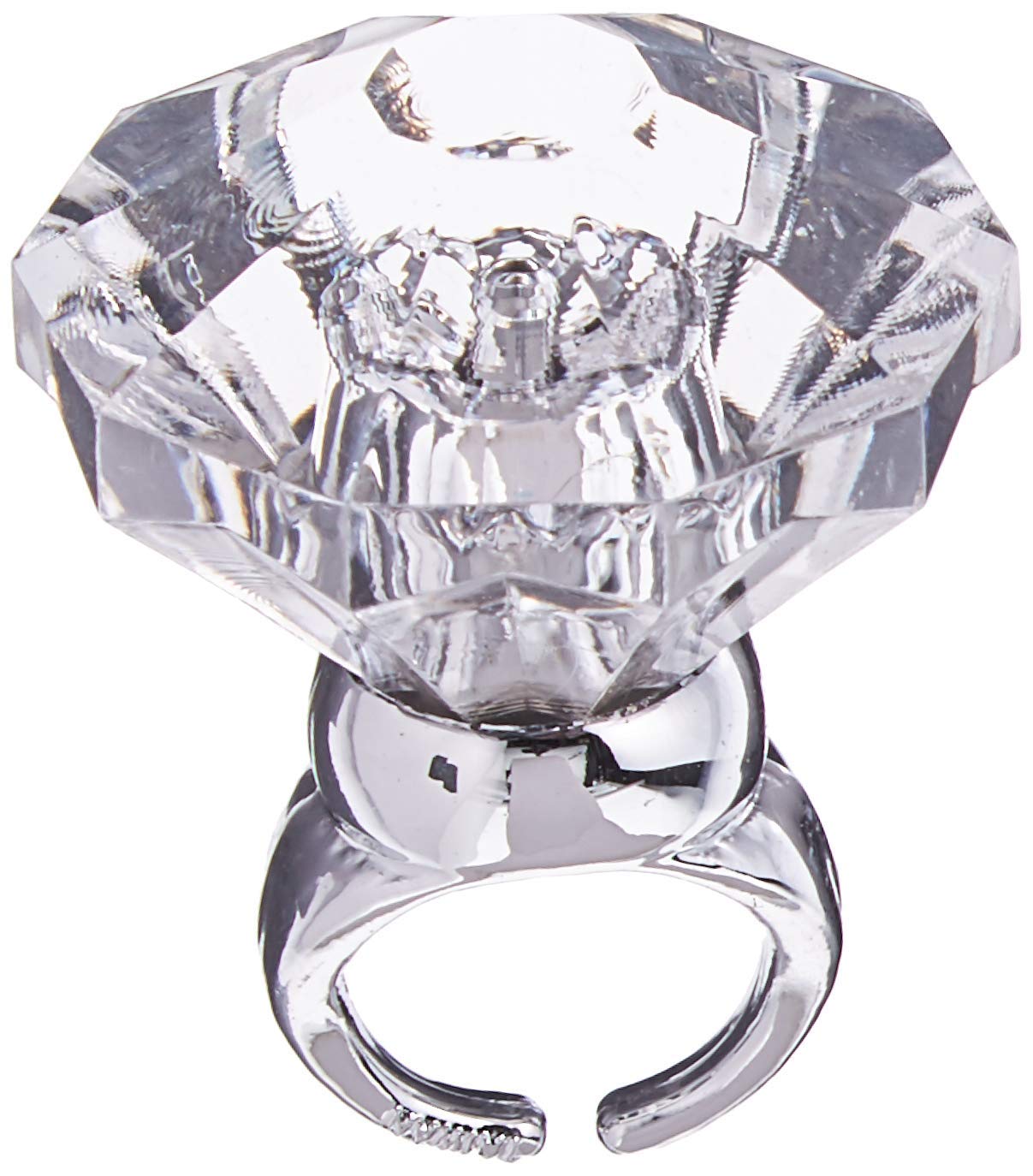 4. A Gigantic, Light-Up Fake Diamond Ring
A Night To Remember Diamond Ring Accessory ($5)

It's rare for Jennifer Lopez to not be dripping in diamonds and jewels; this is one lady who loves her rings and bling things. And, in fact, J. Lo was apparently covered in thousands upon thousands of dollars in diamonds on the night of the VMA's. The next best thing to wearing actual diamonds is poking fun at extravagance with this gigantic, light-up plastic "diamond" engagement ring, which stands out from a mile away.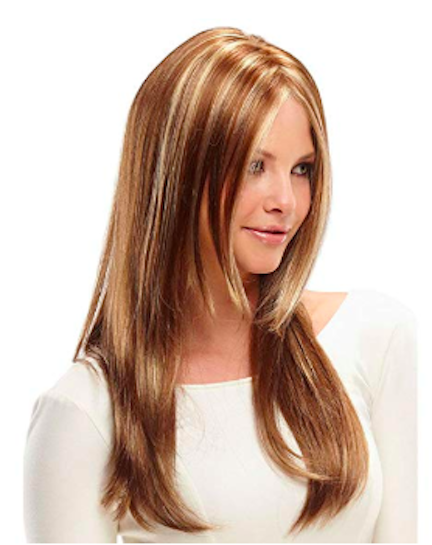 5. A Long, Golden-Brown Wig
Newpeck Wig ($7)
If hair stylists had a quarter for every time someone walked in to ask for J. Lo's exact shade of golden-brown hair, they'd all be able to close shop and never work a day in their lives again. Lopez's gorgeous hair is a trademark and has remained pretty consistent for the past 20 years.

Unless you are one of those lucky folks with J.Lo hair making your hair stylist rich, you'll need a wig like this to nail her signature look.
SheFinds receives commissions for purchases made through the links in this post.