If someone told you a few years ago that you'd be back again wondering how you can recreate Jersey Shore looks for Halloween, you might not have believed them. But after Jersey Shore Family Vacation blew up this year, Jersey Shore fans and non-fans who can't help but be obsessed with the cast's fashion choices have another golden opportunity to play Jersey Shore dress-up this year.
Jersey Shore Halloween Costume Ideas
Gather up your friends and get ready to create the perfect DIY Jersey Shore Halloween costumes. Whether you identify with Snookie, JWoww, Ronnie, Pauly D., Mike, or Vinnie, there are extremely affordable ways to snag pieces that you can picture cast members shopping for at the local mall or Jersey Shore boardwalk.
Here's An Easy DIY Jersey Shore Halloween Costume You Can Do With Friends
Splash
Snookie
Adorable Snookie (a.k.a. Nicole Polizzi) is a playful dresser whose style has evolved since the early Jersey Shore days and is much more polished now—though she can still rock a mini skirt or denim cut-off shorts with big boots like nobody's business.
In order to differentiate between Snookie and JWoww (who makes bodycon dresses come to life), the best DIY Snookie costumes are those that show off her casual style.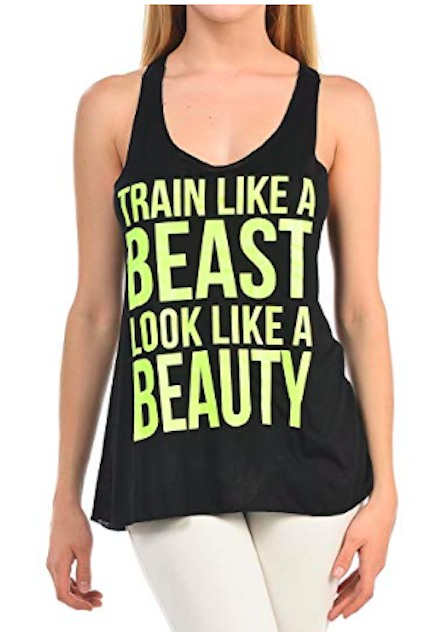 Train Like A Beast Look Like A Beauty Women's Tank Top ($9.99)
Considering how this is an actual T-shirt that Snookie wore, it's perfect for her DIY costume. Purchase it in a size smaller than your actual size to make sure it's snug and, if it's too long, don't be afraid to take a pair of scissors to the bottom and hack it off to create a crop top.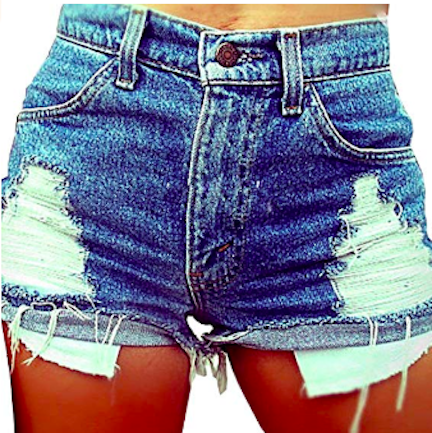 Sexy Shine Cut-Off Jeans ($13.99)
Snookie doesn't shy away from a pair of cut-off shorts—the shorter and more distressed, the better. The high-waisted fit and not-too risqué style of these shorts make it more likely you'll repurpose them long after Halloween is over.
Fourever Funky Faux Shearling Boot ($14.88)
Snookie's actual trademark furry boots will cost you, but that doesn't mean you can't get her look for less. These vegan fake fur boots are so Snookie, right down to the leopard print and rhinestone accents. Wear them proudly with your cut-off denim shorts and tank, in true Snookie style.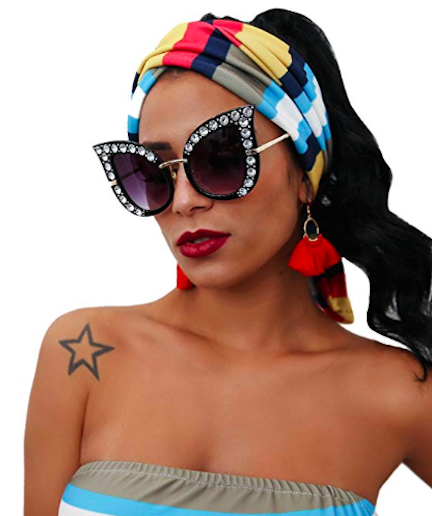 Glamaker Oversized Cat's Eye Sunglasses ($13.99)
No Snookie Halloween costume is complete without a pair of extremely oversize sunglasses decorated with as many sparkling rhinestones as possible. Snag this pair for cheap and you've got Snookie's typical casual look under wraps.
Splash
JWoww
Thanks to her major personality, JWoww, or Jenni Farley, can pull off a slew of looks, including bold body con dresses and flirty mini skirts with tube tops. If we had to choose just one classic JWoww outfit to DIY into a Halloween costume, there's no doubt it would be this one.
Doramode Spaghetti Strap Body-Con Dress ($13.33)
A strapless or spaghetti strap bodycon dress in a light or metallic shade truly is one of JWoww's style trademarks. This dress is made from velvet, hugs your curves in JWoww fashion, and comes in 18 colors. This dress in khaki pays homage to JWoww's ability to combine glam with street style.
RF Room Of Fashion Chunky Heel ($12.50)
Accessorize with this pair of chunky heels, complete with a five-inch heel height and sparkling rhinestones across the toes. Bonus points for being vegan (and affordable).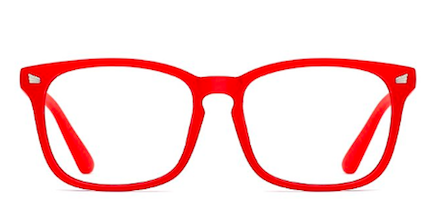 TIJN Non-Prescription Glasses ($10.89)
How cute are JWoww's red eyeglasses in Jersey Shore Family Vacation? Though she doesn't usually rock these frames while wearing a bodycon dress, incorporating a few classic JWoww elements with modern-day JWoww style is a fun way to reinterpret her look on Halloween.
Splash
The Male Cast Members
The men on Jersey Shore are always wildly entertaining to watch and would be totally fun to dress up as on Halloween. Though Pauly, Mike, Vinnie, and Ronnie have slightly different styles that set them apart, these pieces could pretty much work for most of the guys.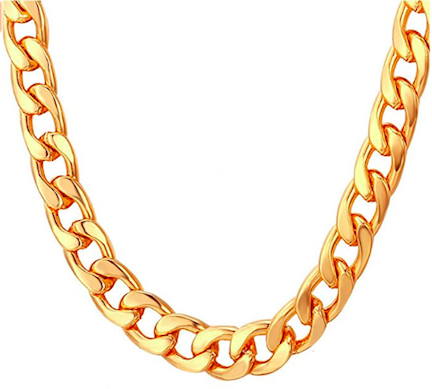 TUOKAY Fake Gold Necklace ($8.99)
No matter which male cast member you're dressing up as on Halloween, you need a gold chain necklace—the thicker, the better.
Techno Pave Watch ($17.99)
While you're accessorizing, don't forget the second most important piece of jewelry on Jersey Shore: a gigantic, blinged-out watch.
Assorted Ink Love Life Tattoo Sleeve ($5.85)
If you don't have a tattoo sleeve already, you're going to need one ASAP. Just roll this tat sleeve right over your arm. No needle and ink required.
Ed Hardy Mesh Tee Top ($6.39)
There's no way around it: every proper Jersey Shore man needs an Ed Hardy T-shirt.
Beauty By Earth Self Tanner ($27.24)
You didn't think you could get away with a Jersey Shore DIY Halloween costume without applying a little self-tanner, did you? As long as you're GTL-ing, might as well make it a great organic self-tanner filled with nourishing ingredients.
SheFinds receives commissions for purchases made through the links in this post.