There's a reason Scarlett Johansson is always included on the list of top 10 hottest women in Hollywood. The 34-year-old gorgeous "Avengers: Infinity War" star has been a favorite of many for years.
Over the last few months, Johansson has turned heads at red carpet events time and time again with her jaw-dropping fashion choices, but there is one look in particular that we still can't get over–her plunging white dress for the 70th Primetime Emmy Awards.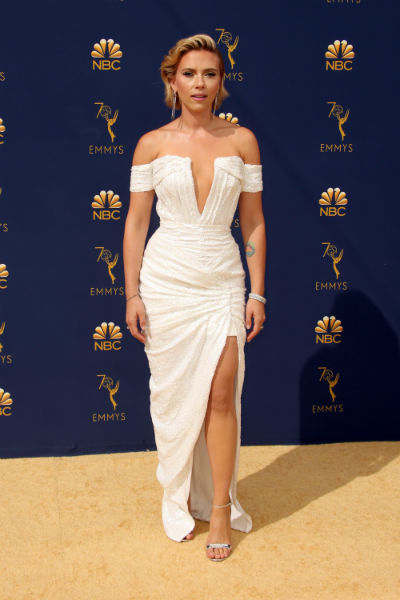 Splash
Let's be real -- no one even comes close to looking as good as Johansson on the red carpet.
For the Emmy Awards, she wore a figure-flattering off-the-shoulder gown that had a thigh-high slit and a dangerously deep plunging neckline.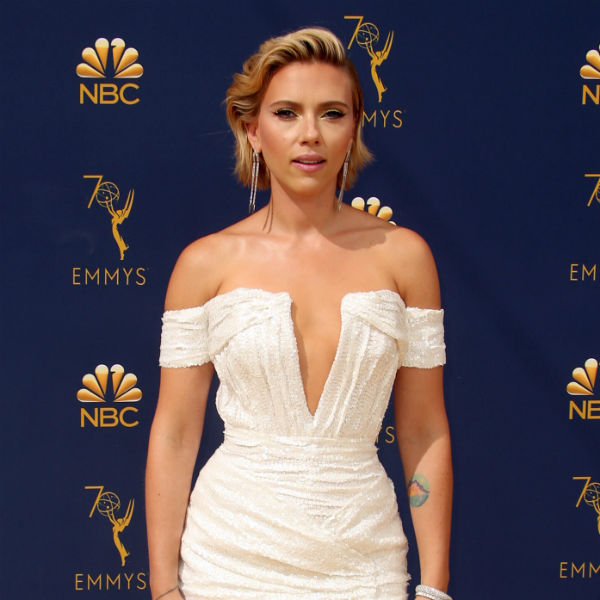 Splash
In the dress, Johansson embodied the perfect combination of elegance and sexiness.
Splash
Coming in at a close second and third was her busty, cleavage-baring top-and-trouser-outfit-combo for the People's Choice Awards and her gorgeous nude gown for the American Museum of Natural History's Annual Gala!