If there's one area of the body that can be extremely frustrating to tone up it is, without a doubt, the belly and back. Visceral fat, as it's called, in the abdominal section is linked to a host of health problems, which may make you even more eager to find ways to burn fat and lose weight.
When diet alone doesn't cut it, this is the one supplement you should start taking if you can't get rid of stubborn back and stomach fat, according to nutritionists.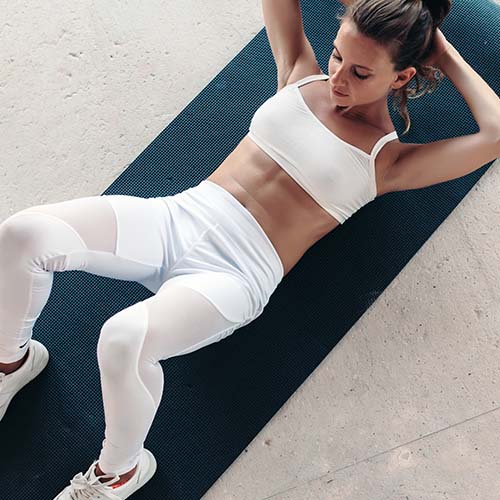 Shutterstock
Abs are made in the kitchen — and no number of sit-ups or pull-ups is going to create a six pack or burn stubborn fat. A combination of cardio and strength training exercises is certainly going to help speed matters along and get you the midsection you want, but a strong core starts with every single food and supplement you put in your body.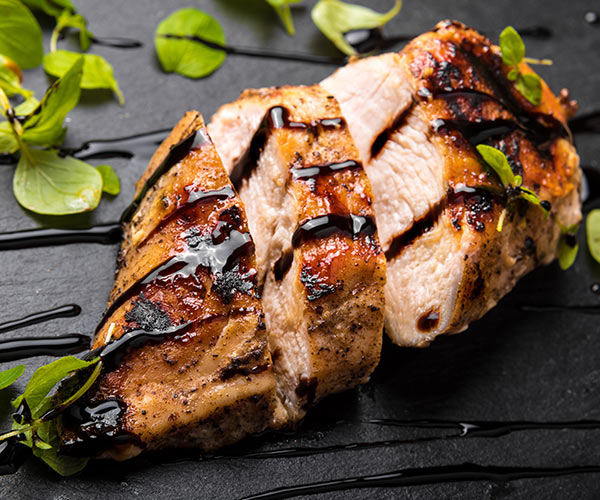 Shutterstock
The best foods to eat when you're trying to burn belly and back fat are protein-rich foods that are low in sugar. Perfect examples include eggs, which pack in a ton of protein and vitamins and minerals with few calories and fat, grilled chicken, legumes, grass-fed beef, nuts, seeds, Greek yogurt, and quinoa.

But sometimes foods don't feel like enough. When you want a bit of extra fat-burning helps, nutritionists say this supplement is a great choice.
Shutterstock
Whey Protein

Smoothies and shakes can be a fantastic healthy addition to your diet — but pay close attention to the ingredients you toss into your blender.

Adding a scoop of whey protein to your veggie and fruit shake can have enormous fat-burning benefits, according to a meta-analysis published in the Journal of the American College of Nutrition. According to the study, people lost an average of 10 pounds after incorporating whey protein into their daily regimens.
Shutterstock
Smoothies provide an easy way to drink up your vitamins and minerals without prepping five different snacks or meals at the same time. And the added benefit of whey protein is that it is a milk derivative that outperforms other protein powders, according to a Journal of Nutrition study. In fact: overweight study participants who drank one whey protein shake each day lost more weight than those who drank soy protein shakes.
Shutterstock
Whey protein has two superpowers, according to Men's Journal. It suppresses your appetite so that you're content with less food and it helps your body build muscle.

"Muscle has a higher metabolic rate than fat, so every pound of fat you replace with muscle in turn increases your metabolism and fat-burning abilities a bit more," Franci Cohen, certified nutritionist, exercise physiologist, and founder of Fuel Fitness in Brooklyn, told Men's Journal.
Shutterstock
Banana Protein Shake

Searching for a delicious whey protein shake that will fill you up and help you burn stubborn fat around your belly and back? Try this satisfying banana protein shake, which requires just five ingredients:

Unsweetened almond milk
Plain full-fat Greek yogurt
Vanilla whey protein powder
Frozen banana
Ground cinnamon