Supplements are excellent for helping you get over the hump, whether you're trying to lose weight and are "stuck" on a number or are looking to burn more fat, but can't seem to make it happen.
Fat-burning supplements are a dime a dozen in an oversaturated supplement market. And it can be difficult figuring out which of these magic pills and elixirs are worthy of your money, time, and attention.
Here's one that is: the one fat-burning supplement you should be having every morning to speed up your metabolism over 40, according to experts.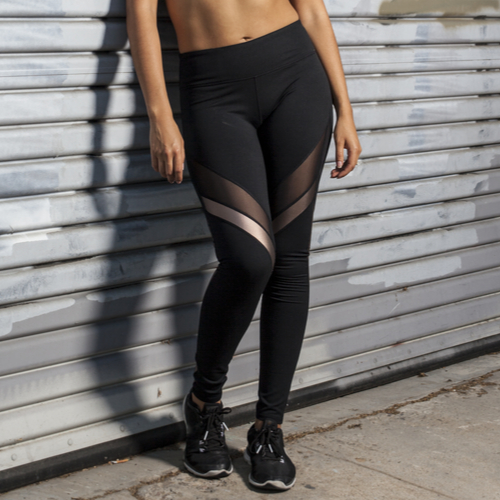 Shutterstock
Losing weight over age 40 can prove a tricky journey. When we age our metabolisms slow down and our ability burn fat, especially around the midsection, becomes more difficult. Add in life priorities and responsibilities and it gets harder to make good meal choices and find time to exercise.
Shutterstock
Following a healthy diet plan with plenty of protein, good fats, and complex carbohydrates is the key to losing weight over 40, as is strength training and cardio, getting enough rest, and finding ways to tackle stress.

Supplements can help bridge the gap by providing your body with more of the nutrients you need to boost your metabolism. They aren't a replacement for food, but can only help.

And this is the one fat-burning supplement you can have every morning to help with your weight loss goals.
Shutterstock
Protein Powder

If there's one thing experts agree on when it comes to our health and weight loss it's this: protein is key — especially as we get older.

"The average sedentary woman may have lost nearly 15 pounds of muscle by the time she reaches her late 50s, a change that could cause her to gain nearly the same amount in body fat," Wayne Westcott, PhD, a Prevention advisory board member and the director of fitness research at Quincy College in Massachusetts, told Prevention.

In order to build muscle, it's important to exercise and strength train, of course — but also to eat protein-rich foods and supplements. And the right protein powder can help.
Shutterstock
According to Prevention, new research shows our bodies need more protein than we originally thought: "The current RDA is 0.8 g of protein per kilogram of body weight, but several studies have found that 1 to 1.2 g may be more protective against age-related muscle loss."

To put that into perspective, if you are 5-foot-5 and 130 pounds, you will need about 90 grams of protein each day.
Shutterstock
Protein powder supplements are not one and the same. The most common powder is whey, which contains all essential amino acids and is easily digestible. Other protein powder options include soy protein, plant-based rice protein (a good choice for vegetarians), egg protein, and pea protein.

Looking for morning protein powder inspiration? Try this delicious and nutritious shake.
Shutterstock

Rich in protein, potassium, and gut-healthy probiotics, this banana protein shake will get you moving in the right direction on busy mornings. Bonus: it takes just five minutes to whip up and requires six ingredients:

Plain unsweetened almond milk
Plain full fat Greek yogurt
Vanilla protein powder
Frozen banana
Ground cinnamon
Ice