As we age, we face new challenges with our skin. And we're not just talking about the loss of elastin that leads to skin sagging, we're talking about other lifestyle and environmental factors that contribute as well, such as sun exposure and pollution, stress and diet factors.
But it's not all bad. After 40, we have the ability to invest in better products, the years of experience to know that one tiny wrinkle or blemish isn't the end of the world, and the understanding that every line and wrinkle signifies a life well lived. Skincare is somehow a less tedious task at this age, and more of an opportunity to engage in self care. Right?
Because we want you to get the most out of your skincare routine, we pinned down some of the mistakes we make each day that do more harm than good to our body's largest organ. What are they?
Not thinking about how diet affects the skin
"This is one of the most common mistakes women in their 40s make," Holly Harding, founder of O'o Hawaii & Integrative Health Coach tells us. "Make sure you are incorporating foods that are anti-inflammatory into your diet."

But that's not all. "Collagen producing foods are also great for the skin. I created O'o Hawaii Superfood Beauty Boost Dietary Supplements to help with this. Our supplements help increase circulation and promote collagen production with ingredients like turmeric, pineapple enzymes, milk thistle and curcumin."
Removing makeup the wrong way
"If you wear makeup daily, make sure that when you cleanse in the evening you are using enough cleanser and water so that you really remove as much makeup from your face as possible. Often times, when we use makeup remover we have a tendency to pull down on the eye. This can actually add more wrinkles around the eye, so it is important to be conscious of this and try to avoid tugging on that gentle skin," she says.
Getting 'exercise face'
"A lot of times, as women hit their 40s they start trying new weight training programs or yoga," Holly explains. "When you push your body to do these exercises you may tend to strain or squint your face. The more you make these intense movements with your face, the more likely you are to create new lines around the eyes and mouth. Try to not to make any extra movements of your facial features as you work out."
So, there you have it--the simple mistakes women over 40 are making.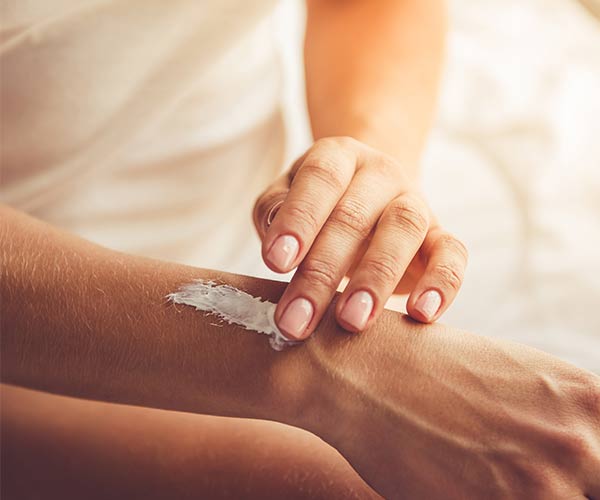 READ MORE: The One Product Every Woman Over 40 Should Be Using, According To A Dermatologist
READ MORE: The One Anti-Aging Serum Every Woman Should Be Using To Take 10 Years Off Your Face