We think about wedding favors A LOT…so you don't have to! Recently, we hit upon a rather brilliant idea (IMHO). Just snag a few dozen cheap mercury glass votives,  fill them with votive candles, and voila! Sophisticated favors that also provide a little ambiance all throughout your ceremony and reception!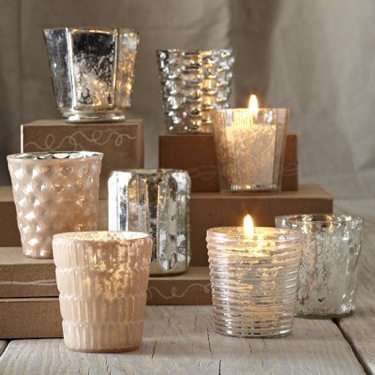 Shabby Cottage Mercury Glass Votive ($3)
If you think this is a fab idea, it can be done for as little as $3.25 per favor! To assemble your favors, we recommend filling Shabby Cottage Mercury Glass Votives ($3) with 10 Hour White Unscented Votive Candles ($14.99 for 72).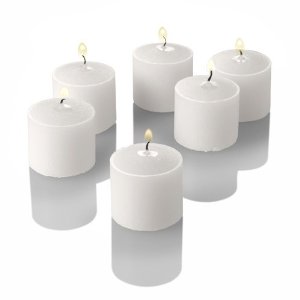 10 Hour Unscented Votive Candles Set of 72 ($14.99)
Shop our guides to the best unique wedding accessories, eco-friendly wedding favors, and designer wedding shoes!