We knew it was only a matter of time before all of Kim Kardashian's wedding details were leaked online, from her three dress changes to who designed her Swarovski crystal aisle runner, and then some. We've since then discovered the masterminds responsible for Kim's wedding day makeup and hair.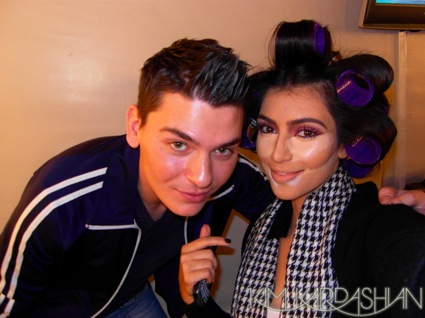 Meet Mario Dedivanovic (also featured in E!'s sneak peek video), Kim Kardashian's go-to makeup artist who she tapped for the motherload of jobs: her wedding. Dedivanovic splits his time between New York City and Los Angeles, and works with top celebrity clientele, including Natasha Bedingfield, Michelle Williams, Amanda Bynes, and many more. Check out his blog for giveaways, behind-the-scenes photos and how-to videos.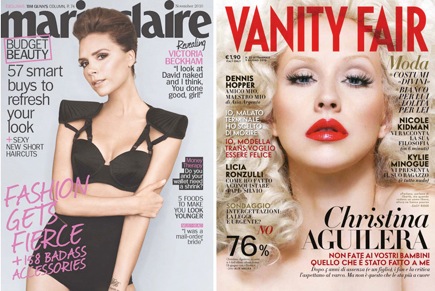 Peter Savic, the mastermind behind Kim's 2 wedding hair looks, is represented by Solo Artists, and has styled the covers of Marie Claire, Vanity Fair, Cosmopolitan and more (including the sexy covers above). Peter works on Hollywood's elite on a regular basis — think Lady Gaga, Victoria Beckham, Cameron Diaz, Nicole Richie, Diana Ross, and more.
Stay tuned for additional details from Kim's wedding, including cosmetic and styling products used for her wedding look.
Shop our guides to short wedding dresses, strapless wedding dresses, and simple wedding dresses now.