OPI's Discontinued 'Bare It In Trafalgar Square' Is Back (And The Best Wedding Color Ever)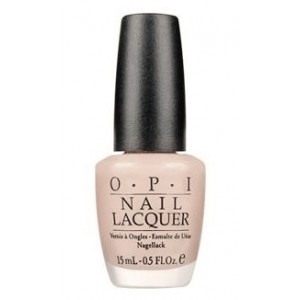 In my search for the perfect wedding nail polish, I tried them all. From Coney Island Cotton Candy ($8) to Suzi and the Lifeguard ($8) and Kyoto Pearl ($8). All great colors, but nothing was jumping out. Two weeks ago a friendly manicurist suggested Bare It In Trafalgar Square — thus solving all my wedding-related problems (or, just this very important one). The polish – which has been discontinued – is a gorgeous, thick creme opaque nude. Today on Amazon I noticed a very limited supply came back in stock. Grab one – like I did – and you will NOT be disappointed.
Looking for more great wedding day beauty finds? Check our Ask The Expert column, then see our round-up of the best self-tanners and more wedding nail polish.