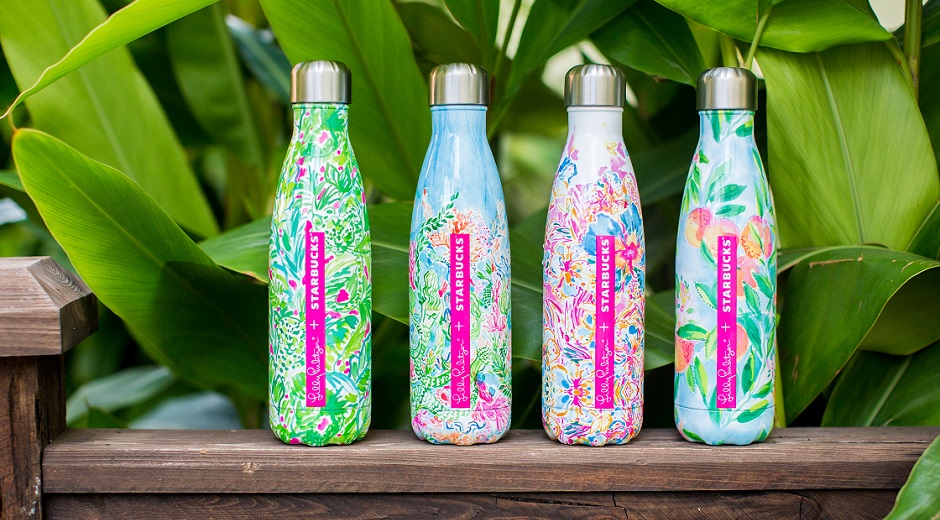 Mark Your Calendar! These Pretty Lilly Pulitzer x S'well Water Bottles Arrive In Starbucks Stores This Wednesday
If your current water bottle has seen better days, here's the perfect excuse to replace it: Lilly Pulitzer x Starbucks and S'well! Yes, it's a trifecta! The crazy pretty new bottles will be sold in Starbucks stores starting this Wednesday February 15th and honestly, could there be a better way to count down the days until spring?! If you've never owned a S'well water bottle, prepared to be hooked! I have 5 in my household because they keep water cold like nothing else. I carry one to the gym every day and we also pack them for long family car rides. They're the best! Throw on a signature Lilly Pulitzer and it's everything you could want in a water bottle. Want to win one of the new Lilly Pulitzer x Starbucks and S'well?! Lilly Pulitzer is giving away 30, so don't miss out! ENTER TO WIN A LILLY PULITZER X S'WELL WATER BOTTLE NOW Be sure to check out Gucci mule lookalikes and the best drugstore beauty products.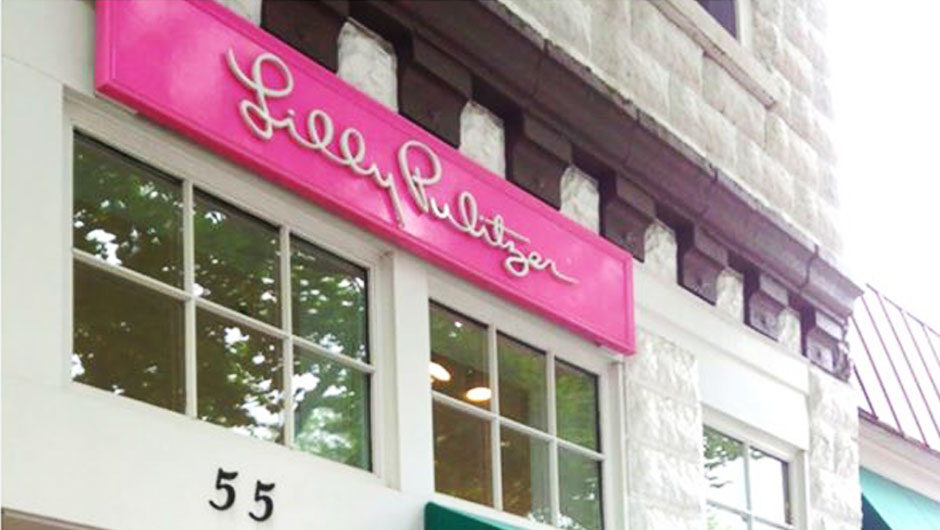 7 Facts You Never Knew About Lilly Pulitzer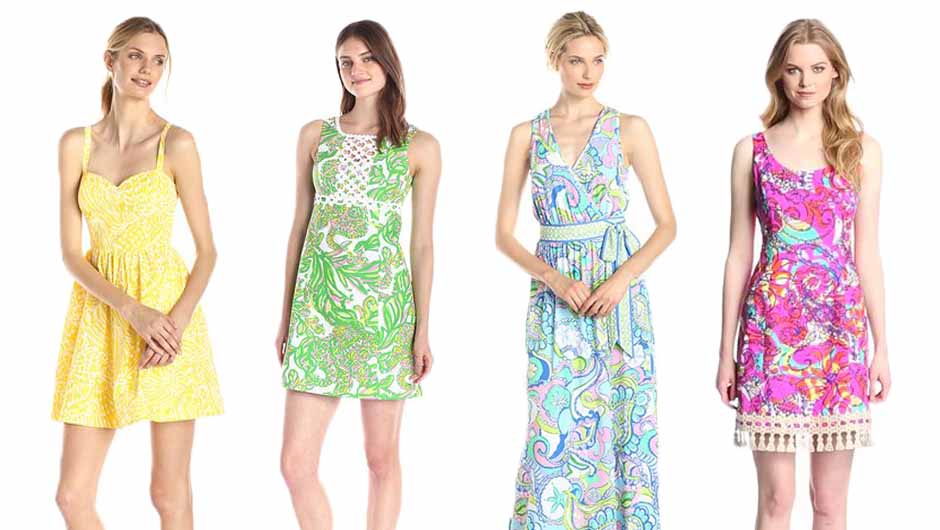 Lilly Pulitzer Dresses Are Up To 70% Off At Amazon–TODAY ONLY
For today only, Amazon is offering customers 50-70% off Lilly Pulitzer clothing! The sale includes shorts, pants/skirts, tops and most importantly, dresses. Lilly Pulitzer dresses are the essence of summer and with summer sadly dwindling down, it's time to make the bright colors and patterns last as long as possible. Amazon has an array of Lilly Pulitzer dresses in all different colors, patterns and styles, just make sure to shop before the day is over! SHOP ALL LILLY PULITZER Pearl Shift Dress ($99, down from $198) Annabelle Shift Dress ($135, down from $288) Eaton Sheath Dress ($99, down from $198) Don't miss Taylor Swift's $49 skirt from Urban Outfitters and can you tell which chambray dress costs $158 more than the other? [Photo: Christine Dress, Rosie Printed Shift Dress, Bellina Maxi Wrap Dress, Eaton Sheath Dress]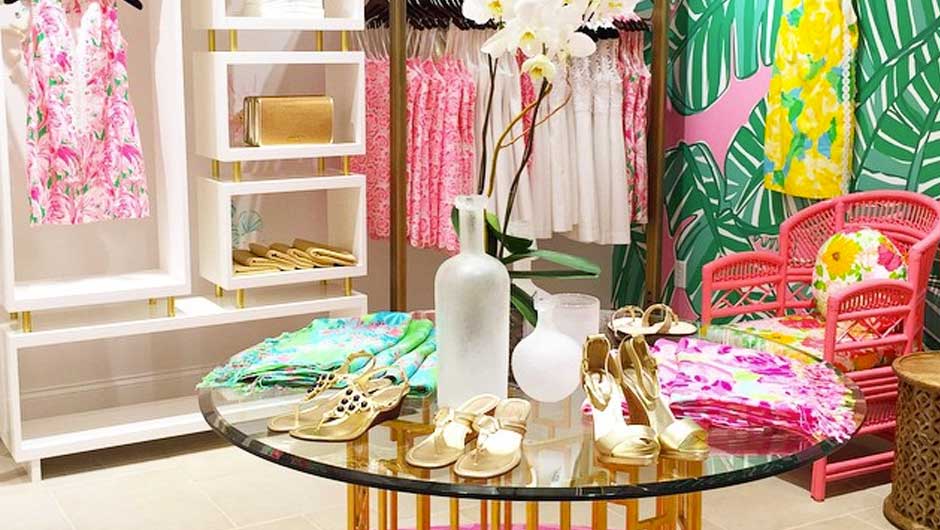 Whoa. Was Lilly Pulitzer Just Caught Fat-Shaming?
After the mega success of Lilly Pulitzer for Target (everything sold out within minutes!), The Cut decided to send a photographer to the preppy brand's headquarters. Turns out, fat-shaming cartoons are hanging on the fridge at the Pennsylvania offices: pics of Lilly Pulitzer offices but LP staff forgot to take down fat-shaming cartoons on fridge http://t.co/FnV9ldp4aYpic.twitter.com/o4FcSSrhsa — Caro (@socarolinesays) May 26, 2015 As Jezebel points out, the top cartoon says, "Fat, White and Hideous: You Should Probably Just Kill Yourself." The slideshow from The Cut notes, "This image shows the personal illustrations of an employee not pictured in this story." Lilly has also released a statement saying, "These illustrations were the work of one individual and were posted in her personal work area. While we are an employer that does encourage people to decorate their own space, we are a female-dominated company and these images do not reflect our values. We apologize for any harm this may have caused." What do you guys think? Is LP just trying to cover-up their huge mistake? [Photo: Instagram]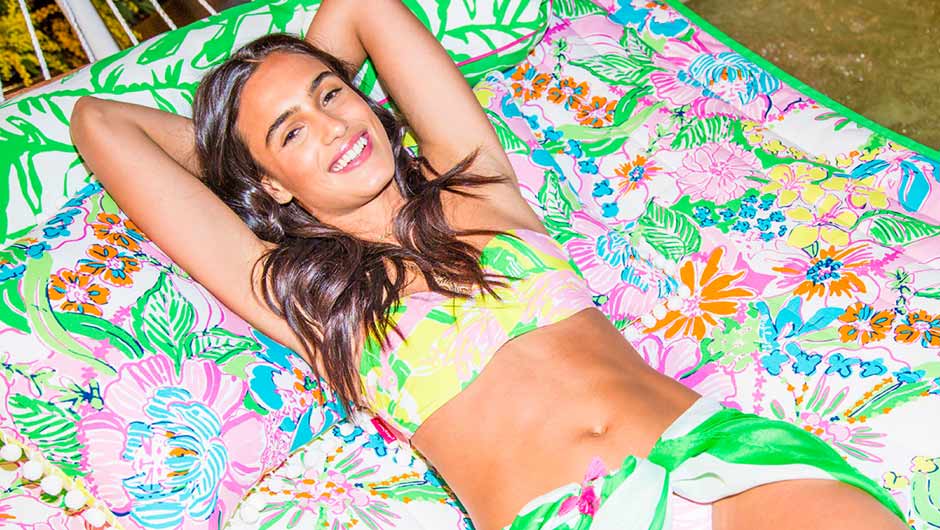 Lilly Pulitzer For Target Dresses Are Up To $335 On eBay
The Lilly Pulitzer for Target launch on Sunday was reminiscent of the Missoni fiasco of 2011. The site crashed, store shelves were wiped clean in mere minutes (no, really) and the collection sold out fully online by noon the same day. If you are like the many, many people who were unable to buy a single item from the line, you're in luck--well, sort of. Yes, Lilly for Target pieces have hit eBay (32,779, to be exact), but the prices are outrageously high. Dresses that were originally $40 are now going for $335, a set of 4 towels is $250 and that hammock is $700. Target's spokesman Joshua Thomas called the eBay markups "really disappointing" to USA TODAY. He also mentioned the chain does not plan to re-stock the line. So, buying resale might be your only option, Lilly diehards. Or, you know, you can buy a real Lilly dress for just $130 here. Don't forget to check out: the Rebecca Minkoff online sample sale, celebrity style from Coachella and the best online outlet stores [Photo: Target]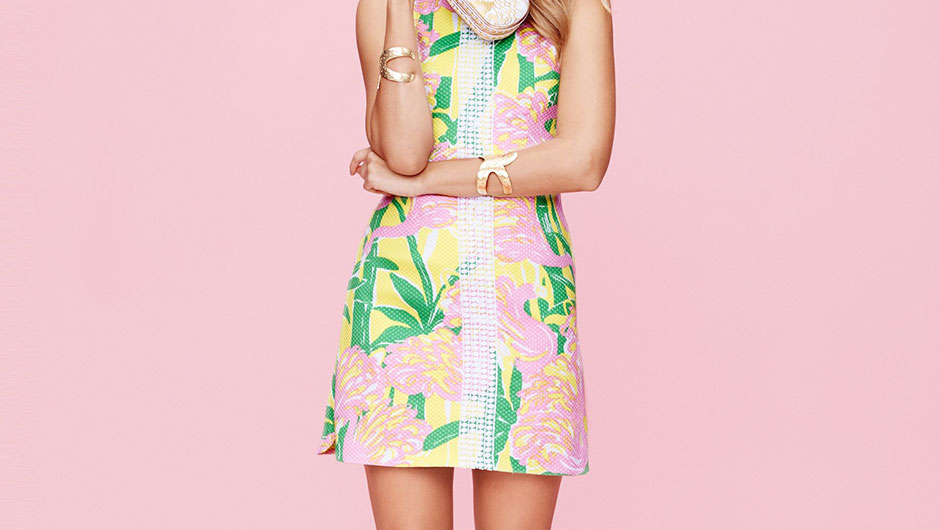 It's Finally Here! Shop Lilly Pulitzer For Target Now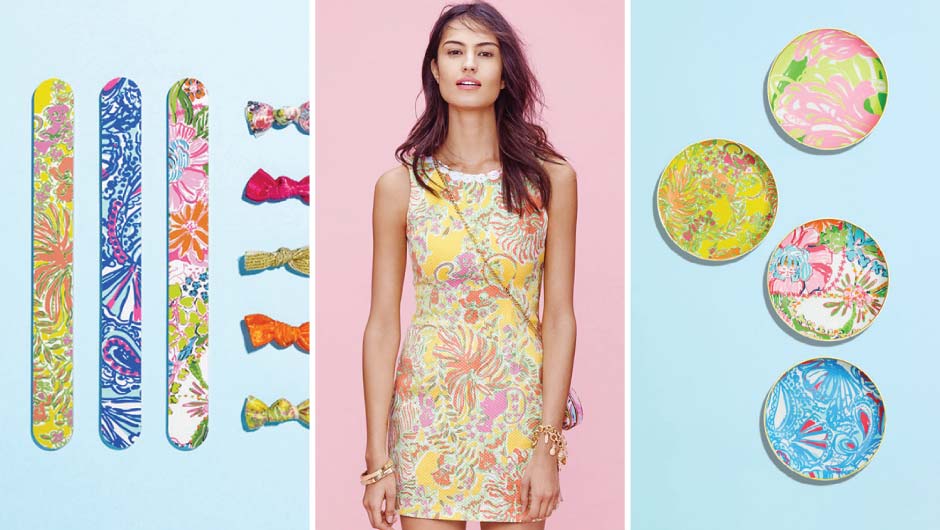 PHOTOS! See Every Single Item From Lilly Pulitzer x Target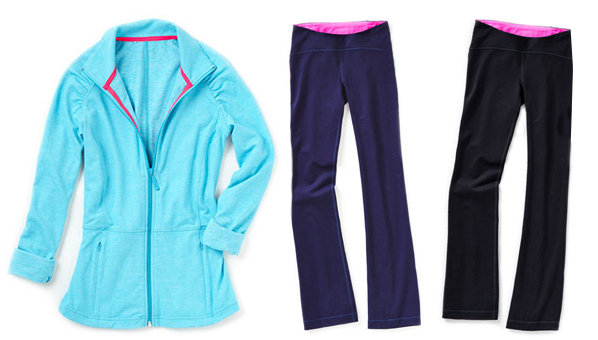 Lilly Pulitzer Just Launched Its First Line Of Workout Clothes
As if a Target collab wasn't exciting enough, Lilly Pulitzer just launched their very first collection of exercise gear! The new line, called Luxletic, promises to be everything you could ever want out of a marriage between classic Lilly prints/colors and comfy activewear. The line is still in the early stages of its launch, but it is shoppable—you can pick up the first two available pieces, The Weekender Jacket ($138) and The Weekender Pant ($98), on the Lilly Pulitzer website. While these particular items are pretty tame compared to the usual printed Lilly pieces, the site promises that there's more on the way, hopefully sooner rather than later. No final word on the price range of the whole collection, but check back for more updates as they come in! The Weekender Jacket ($138) The Weekender Pant ($98) Don't forget to check out: Hannah Davis on the SI Swimsuit Edition cover, Kendall and Kylie Jenner for Topshop and Adidas v. Isabel Marant.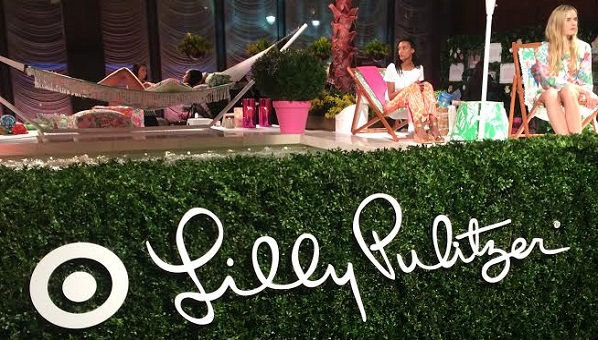 Target's Next Design Collab Partner Is… Lilly Pulitzer!
A few weeks back we received this super top secret invite from Target to an event where they would unveil their next design collab partner. There was some buzz that it would be Kate Spade, but that was all wrong. Instead, Target is teaming up with Lilly Pulitzer this spring! Here's what we know about the Lilly Pulitzer for Target collection so far: - The collection will launch in Target stores and on target.com on April 19, 2015. - The collection includes over 250 items across apparel, beauty, home and accessories. - Prices will range from $2 to $150, with over 200 items under $30. - The collection features 15 exclusive prints inspired by archival artwork. Of course, a post about a Target collab wouldn't be complete without photos, so click through the slideshow to see some of our favorite pieces we snapped at the unveiling. Don't miss Coach's new neon handbag collection, the Net-A-Porter clearance sale and SJP's cute boyfriend jeans. [Photo: Instagram]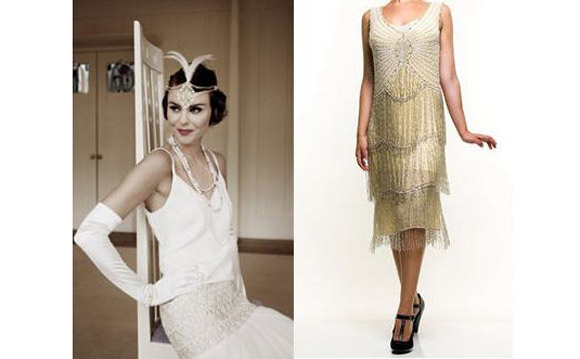 Retro Wedding Dresses For Flappers, Bombshells, Mods And More: What Decade Are You?
If you're channeling Jean Harlow, Doris Day, or Twiggy with your wedding look, then check out these timeless wedding dresses that take their inspiration from the best of every decade. 1920s: Beading, flappers and cheap frills Loads of fringe, drop waists, and bare calves were de rigueur for the sassy ladies of the 1920's. For a speakeasy sexy look, try this Unique Vintage Beaded Reproduction Flapper Dress ($198). (more…)
Lightweight Eyelet Reception Dresses That Say Easy, Breezy Summer Bride
Chances are if you're big on dresses for summer, you already own an eyelet version you love. Super breathable, sophisticated and sweet, this style also makes a lovely summer wedding reception dress -- and at a far more affordable price than a heavy gown. (more…)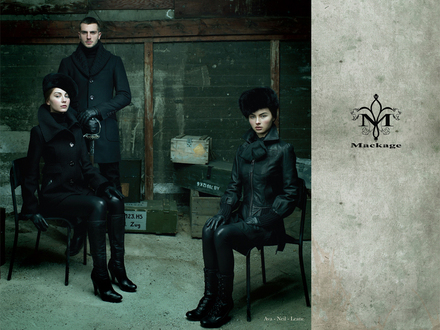 Wednesday's Sample Sale Scoop: Mackage, Smashbox, Christian Lacroix, And More
Editor's Pick: Mackage outerwear at ideeli Jay Godfrey clothing, Lacoste watches, Herve Leger dresses, Alexander McQueen clothing, mixed designer fragrance sale, and Smashbox cosmetics at Gilt Groupe Charlotte Ronson clothing and Stitch's Denim at Billion Dollar Babes Lauren Merkin handbags at Luxe Club One Timbuk2 bags at Editors' Closet Christian Lacroix scarves and Victorinox sportswear at ideeli Kowalski footwear and Puma watches at Beyond the Rack Cara jewelry, Stitch's Denim, and Bedhead Pajamas at Hautelook Portolano cashmere, Loomstate clothing, and Paul Morelli jewelry at Rue La La Don't forget to check out the online sample sales going on all week.  And look sharp for fall with a new work dress and a pair of oxford shoes.
News: Kim Kardashian Launching Fragrance, Grace Is "Heroine" Of The September Issue And More
1. Kim Kardashian is launching a new fragrance in spring 2010.  If you just can't wait until then, be sure to peruse our guide to all sorts of fragrances.   [WWD] 2. Everyone loves Vogue's creative director, Grace Coddington, including Vogue's p.r. department, which referred to her as The September Issue's "heroine."  She does steal the show from Anna in The September Issue, that's for certain.  [Gawker] 3. Fidel Castro has given up the army gear he's worn since the '60s for Adidas track suits.  We just thought you'd like to know, and if the brand doesn't seem to be sponsoring your dictatorship, check out more affordable workout gear.  [BlackBook] 4. Paul McCartney's ex, Heather Mills, is launching an eco-friendly recycled clothing line.  We're not really sold on the look of the thing; we'll probably stick with our previous eco-shopping avenues.  [Daily Mail]
A SheFinds Field Trip To The September Issue
The September Issue opened in New York theaters today, and this morning our lucky staff packed up and left the office to check out the documentary. We saw the necklace Anna Wintour wore more than once (and we still can't figure out who made it) and got a good look at all her outfits.  Indeed, florals reign supreme in the Vogue household. We really love R.J. Cutler, the documentary's director, for having the nerve to face Anna, Grace Coddington, et al. to make this film.  He even had a sense of humor about it, so more props to him. In case seeing The September Issue just isn't enough Anna for you, be sure to check out her appearance on The Late Show with David Letterman, if you haven't already.  And if you've got tickets to the film but still need to get in the mood for some serious fashion, the trailer will be sure to do the trick: