It looks like Kim Kardashian and Sophia Bush have sourced a piece of armory-like jewelry with their Dannijo 'Medine' Necklace ($436). While stylists may suggest that this statement necklace taps into the "bib" style, we'd like to compare the piece to anything but a baby's spit-up napkin. We love how the necklace's sturdy hardware contrasts against the brightly multicolored beading and delicately dangling details, which reminds us more of Egyptian-inspired adornments—and makes us wonder exactly how heavy is that thing? If you feel as if you have the strength to flaunt this piece from day-to-night, we might as well declare you bauble-wearing supremacy.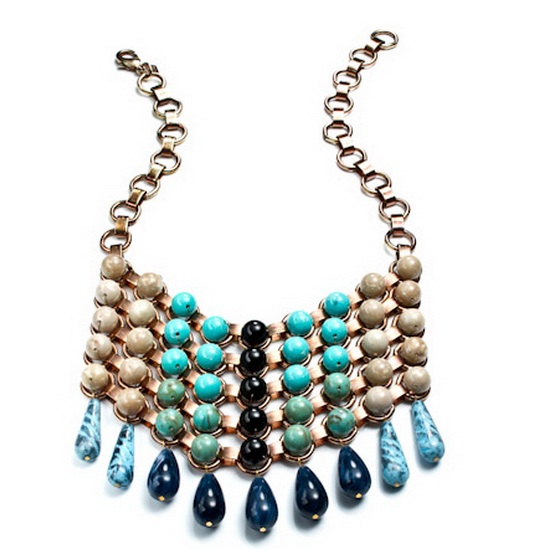 Dannijo 'Medine' Necklace ($436)
Shop more celebrity style finds: Jessica Alba's colorblock outfit, Zoe Saldana's python-print clutch, and Lily Collins's mint dress.