Zara is an international phenomenon because the chain fashion store offers gorgeous, of-the-moment clothing, shoes, and accessories for women, men, and children. Additionally, shopping there won't cause you to break the bank. And for that we #thankful!
But will Zara be changing their return policy, a la L.L. Bean, now that return abuse and fraud seem to be in the rise? The retail giant recently launched a click-and-collect pop-up shop in London, and people are freaking out that it might mean a change to the store's policy is coming. Say it ain't so!
Before you get yourself too worked up–this is actually a good thing. It shows that the chain wants to find a solution to the costly problem of returns, without having to take away any long-standing policies that shoppers have become used to (plus, their return policy is already pretty stringent).
The concept store works like this: order online then pick up your items in store the same day. This way, you can make exchanges on the spot rather than sitting on them for up to 30 days. This solves the problem of not knowing what a product will look or fit like when you order it online, and it solves Zara's merchandising problems associated with returns.
Look, we're not saying returns are good for business, but they happen and stores need to stand behind their policies–for life. Even though we'd easily snap up 98 percent of Zara's merchandise with zero regrets, there are times in every shopper's life when a pair of sequin pants looks stunning on a model or store hanger, but we can't seem to find a way to make it work at the office. And, of course, ordering clothing online always comes with risk—you may be a certain size at one store, but a different size at Zara.
Luckily, Zara seems to get this (for now) and the rest of their return policy has remained in tact. Here are 4 facts to keep in mind when returning clothing, shoes, and accessories at Zara:
1) Act Fast — Within 30 Days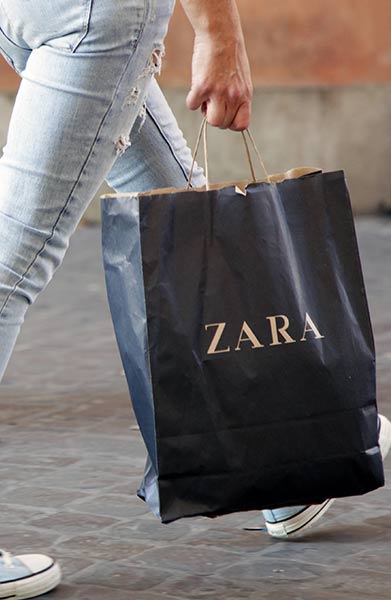 Here's the most important thing to remember when returning or exchanging items at Zara: the clock is ticking. You must return an item within 30 days after a purchase or after receiving an email with shipment confirmation. If you go over 30 days Zara reserves the right to deny your return — and the store can also reject your request if your item is visibly damaged or not in good condition.
2) There Are A Few Rules That Apply To Certain Items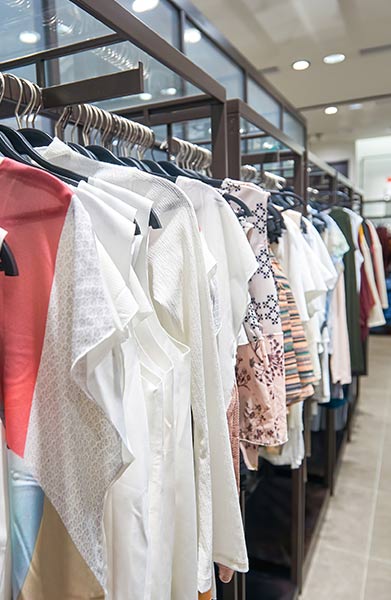 Generally speaking, you can return most Zara items, as long as they still have a tag or label and are in good condition. But a few items have additional requirements to be eligible for a return. Swimwear has to include a hygienic sticker. Accessories have to be returned in their original packaging (no taking out a choker, wearing it for a day, and deciding it's not your style). And, when it comes to underwear, you'll be relieved to learn that you cannot exchange adult panties because that just wouldn't be sanitary. You can, however, return baby underwear in sizes 0-36 months.
3) Visit Any Zara Store In The Same County To Return Items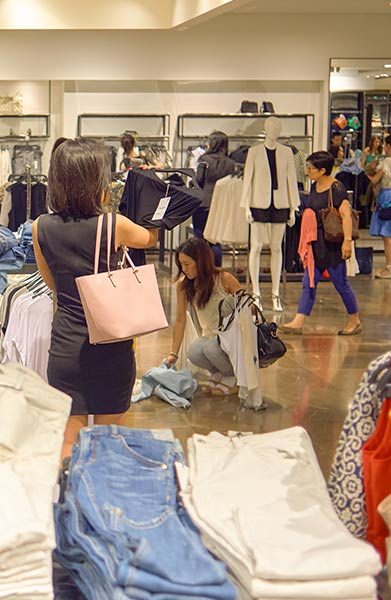 The quickest and easiest way to return your items is by taking them to a Zara store that is located in the same country where you made your purchase. You can also request a size or color exchange at the store. Be sure to bring your receipt and, depending on your bank, expect to receive a refund in the same payment method used within 0-14 days.
4) Make Exchanges From The Comfort Of Your Home
If you can't get out to a Zara store, it's no problem — they will come to you. Go to Zara.com and then to My Account > Orders and returns to request an exchange or return. Zara provides the option of having a courier sent to your home to collect an item. It can also send you a label that you can fill out and use when taking the item to a UPS office. Keep in mind that if you wait 14 or more days from the time you request an exchange and you have not returned your original item, you will be charged the amount for the new item using your original payment method.
And this leads us back to the original important Zara return/exchange fact: act quickly and don't wait.