That was fast: the first Kate Middelton royal wedding replica dress is already on its way to production. Almost minutes after the Alexander McQueen gown was broadcasted around the world designer Allen Schwartz of A.B.S went to work on a replica, which hits in late June and will cost $900.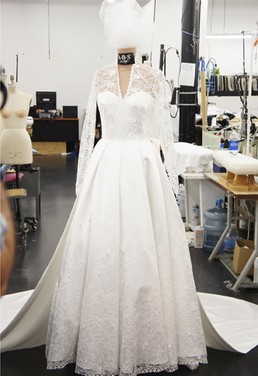 "I'll clean up the train and it'll have the look and will be a lot more salable and a lot less pricey," he told WWD. Start saving now!
If you're not settling for the anything but the real deal, check out our post on Alexander McQueen bridal. If that's not quite in your budget, shop our guides to inexpensive wedding dresses and strapless wedding dresses now.