Women's
 UGG
 boots

Where To Find Cheap UGGs On Sale
If you are thinking UGGs are "so 2002," then you definitely do not own a pair of the warm, super-soft boots. Not only are the shoes extremely comfortable, but they are also a celebrity favorite (yes, even after all these years–more on this later). But what makes UGGs even better now than when they first came onto the scene is the fact that you can actually find UGG boots on sale. It's not easy to find UGGs for cheap, but it is possible. Sometimes, retailers like Nordstrom and Saks Fifth Avenue have UGG boots on sale. But what you really want to look for is an UGG boots clearance at the end of the season. That's where you'll find the most variety of cheap UGG boots at the lowest prices.
[youtube]https://www.youtube.com/watch?v=T3-UsqIPEwY[/youtube]
UGG Bailey Bow Boots
Bailey Bow UGG boots are a very popular style. They are a top seller because, I mean, what woman doesn't want UGG boots with bows?! Back in 2011, when the Bailey Bow UGG boots were only made for girls, they completely sold out! Luckily, that's not the case today. Not only can you shop Women's Bailey Bow UGGs, but you can find Bailey Bow UGGs on sale in a few different colors. Our pick is definitely the chestnut Bailey Bow UGGs, which go with practically everything, but you also can't go wrong with the black Bailey Bow UGGs.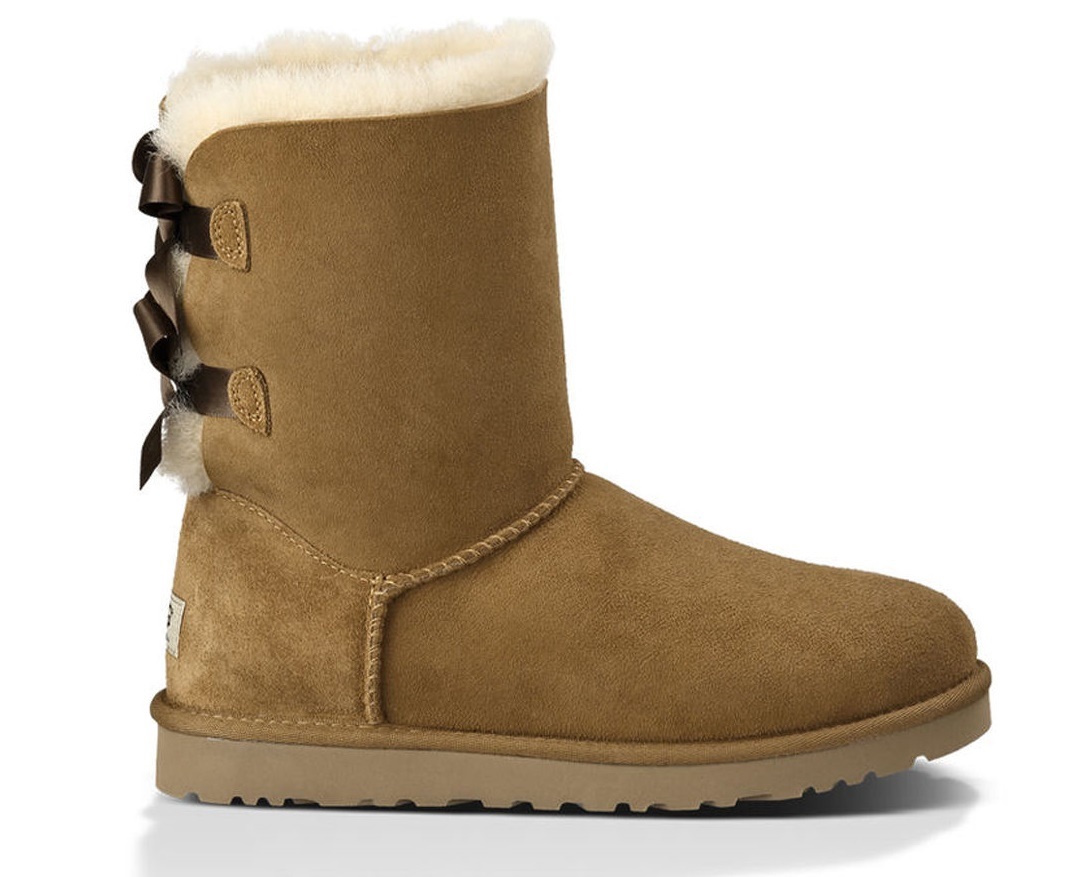 Women's Bailey Bow ($139.99, down from $205)
Women's Bailey Bow ($139.99, down from $205)
[youtube]https://www.youtube.com/watch?v=OHlMBuldRZg&nohtml5=False[/youtube]
UGG Classic Short Boots
Who doesn't own a pair of short UGG boots? You probably still have the same pair from high school, which is nice and all, but that means you are due for new classic short UGGs. The best time to shop for short UGGs is at the end of winter. The UGG classic short sale runs then and all 13 colors are marked down online, from short black UGG boots to short brown UGG boots. So if you're even thinking about replacing your classic short UGGs, definitely do it in Mach or April when the seasons change. You might not be able to wear your fresh boots until next year, however, we promise that the deal you'll get on a new pair of short UGGs makes them worth the wait.
[youtube]https://www.youtube.com/watch?v=-ESLyYW2x54&nohtml5=False[/youtube]
Tall UGG Boots
Classic tall UGG boots are a celebrity staple. Pretty much every stylish celeb has been photographed wearing UGG classic tall boots when they're off duty. Even recently, some of the best-dressed models were spotted running errands wearing UGG classic tall boots. There was Adriana Lima in the tall black UGGs, Kendall Jenner in the tall chestnut UGGs, like we said, the list is never-ending. If these famous ladies can make classic tall UGG boots look cool, then you know you need a pair.
[Photo: Splash News; shop UGG classic tall boots on sale here]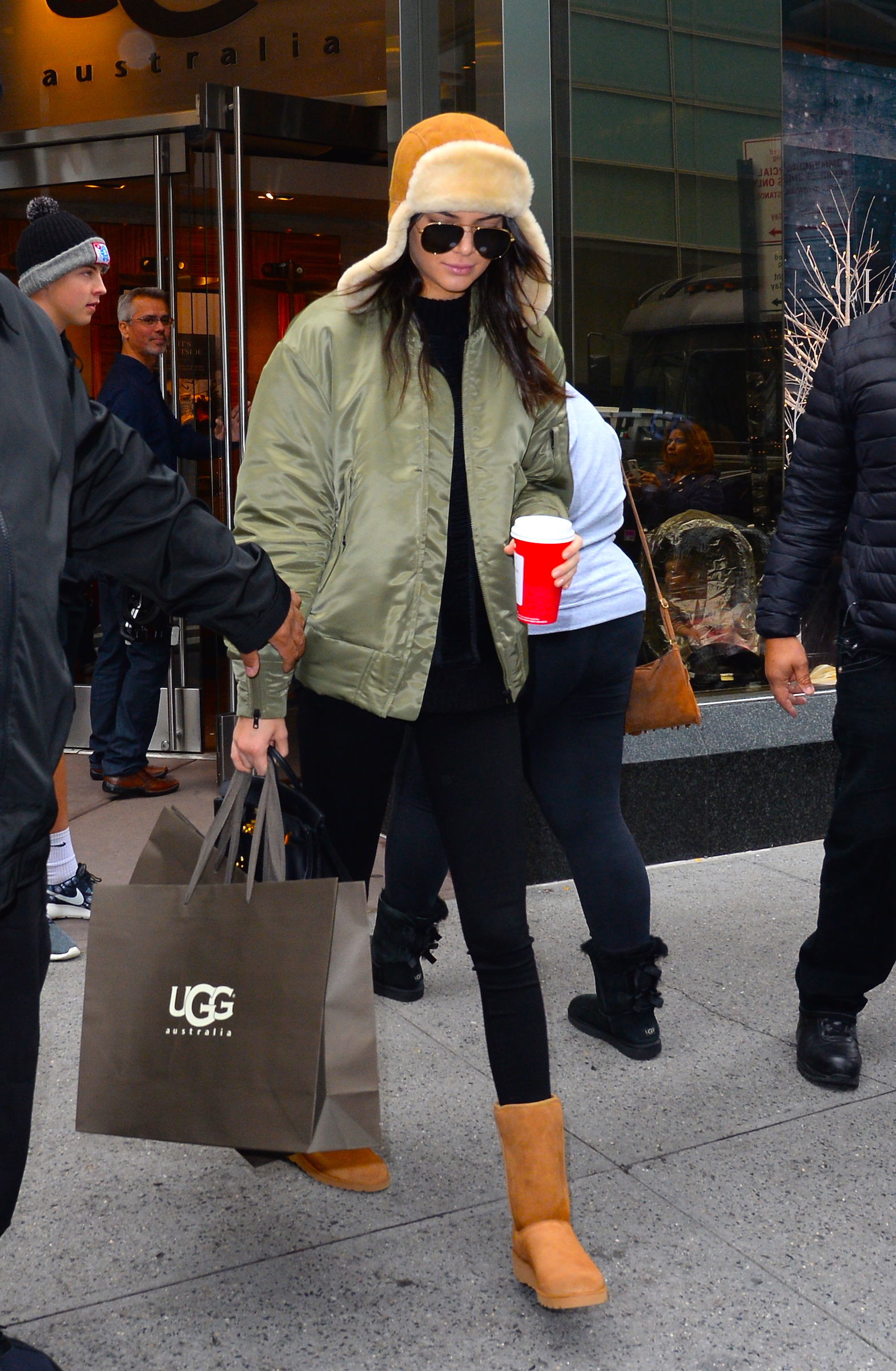 [Photo: Splash News; shop UGG classic tall boots on sale here]
[youtube]https://www.youtube.com/watch?v=SUZx4FjoZls[/youtube]
[Photo: The Fashion Guitar]