Whether you're getting set to wed in 2020 or just starting the planning process, you'll want to stay up-to-date on all of the latest trends–especially the ones that are on their way out. Luckily, we asked a variety of planners and vendors to share what couples will want to avoid when planning their big day. Here are the top nine wedding trends that are losing steam or totally out for this year.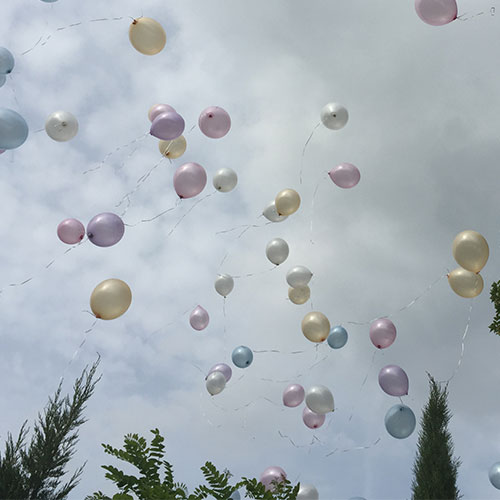 Shutterstock
1. Balloon Releases
Couples are now thinking more about the environment, so balloon releases are becoming a thing of the past. "I've certainly entertained fewers requests, and as such, have not needed to resort to educating couples on why they're such a bad idea," says Sandra Lin of Emerald Bridal. She added that she hopes brides also stop using sky lanterns, which have started huge fires and caused serious burns.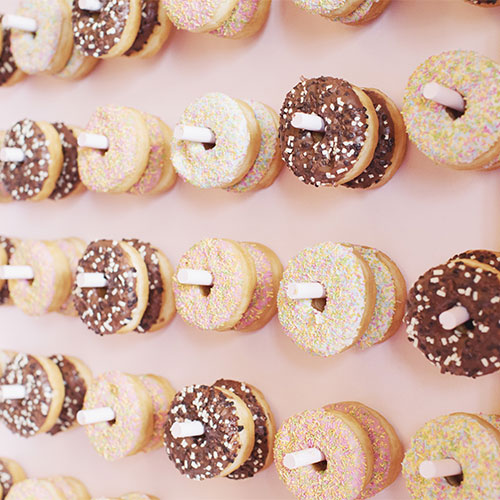 Shutterstock
2. Donut Walls
"Donut Walls are so 2019--it's time to move on," says Irene St. Onge of Soiree Special Events. "I encourage couples to pass dessert miniatures along with cake. It keeps people on the dance floor and they still get a small sweet. I can't tell you how much people don't eat the dessert and it has all gone to waste."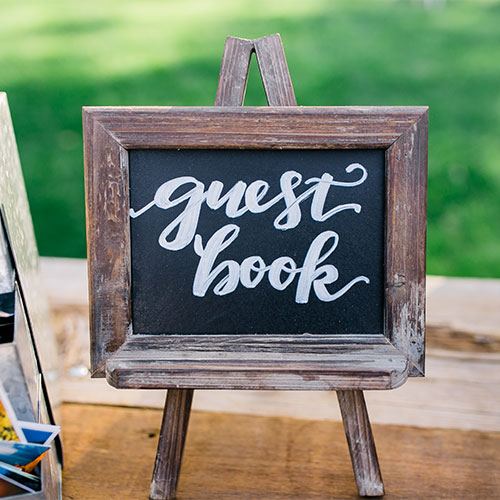 Shutterstock
3. Guest Books
"While it is nice to have a record of your guests and their best wishes, traditional guest books are often stored away in an attic or closet to never be seen again," says Kristie Forsman of 28collective.com.
4. Favors
Christine Baust of Pumpelly Estate recommends that couples save their money on favors and instead offer guests a special treat, such as a late night snack or sundae bar.
5. Dessert Tables
"They've definitely had their time and judging by the lack of dessert buffets in the past few months, they are on their way out" says Jack Chauvel of Jack Chauvel Photography.
6. Flower Walls
This overdone trend is, well, done for 2020. "Couples still want to have floral installations and wow moments, but that doesn't include flower walls," explains Sarah Quinlivan of Quintessential Events.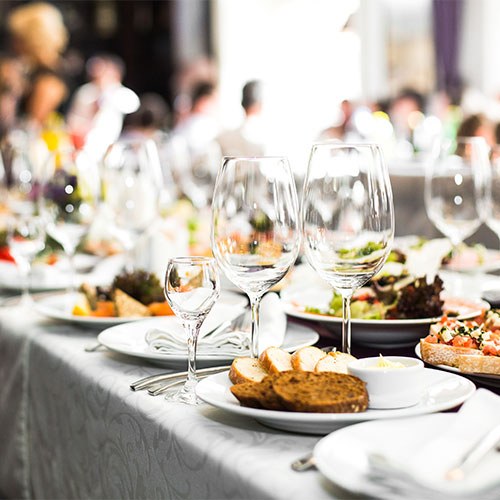 Shutterstock
7. Multi-Course Dinners
Sitting down for a multi-course dinner can be a real buzz kill for guests, says St. Onge. And skipping it leaves more time for dancing while also saving the happy couple money. St. Onge recommends that couples look at how many courses a venue offers and then eliminate one--especially if there is more than three being served.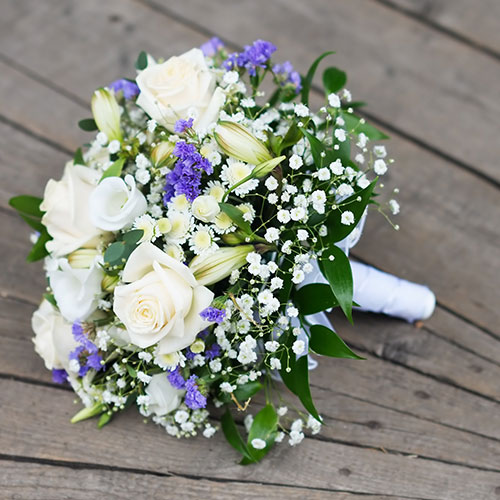 8. Structured Bouquets
Structured bridesmaid bouquets will be on the way out for 2020. "We will see a resurgence in larger, trailing styles that are more natural and organic," reveals Joan Wyndrum of Blooms by the Box.
9. Big Bridal Parties
Wedding parties are getting smaller and smaller, with couples choosing one (or maybe two) special people to stand with them at the altar, as opposed to the traditional 5-10, says Jen Avey of Destination Weddings Travel Group.