Amber Heard could make a paper bag look hot–but we're especially loving her vacation vibes this week. The Justice League actress has been posting pics of herself in a sexy AF solid white one-piece swimsuit–so now naturally, we need one.
The star's been updating her Insta with envy-inducing pics from a mystery tropical location–Is she there for work or play? We're not sure!!–and we gotta say, we hadn't considered a white one-piece before, but this changes everything:
No word yet on what designer or brand makes Heard's exact suit, but we're LOVING the low-cut sides and back. It's that kind of silhouette that looks sexy on every single body type, size and shape. Seriously–get on my body NOW.
She also nailed the look by pairing with french pigtail braids, circular drop earrings and oversize sunglasses. Goals!
While we away confirmation on who makes Heard's suit–shop some equally sexy white one-piece substitutes from brands like Solid & Stripe, Rainbow, OOKIOH, and more:
READ MORE: Sofia Richie's Little Black Bikini For Scott Disick's Birthday Was #Goals
Body Glove Ibiza One-Piece Swimsuit ($112)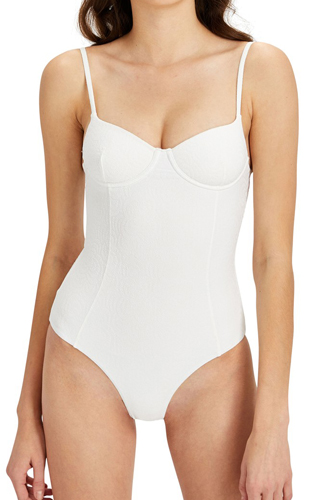 ONIA Isabella One-Piece Swimsuit ($195)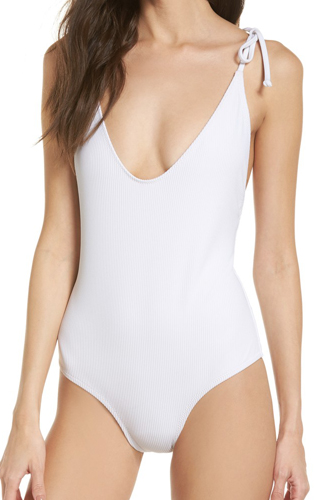 Static Robertson One-Piece Swimsuit ($128)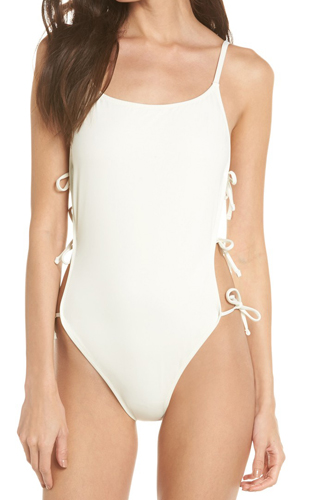 Solid & Striped The Lily One-Piece Swimsuit ($168)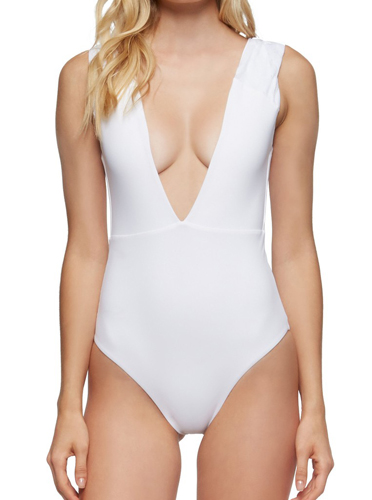 Tavik Eden One-Piece Swimsuit ($168)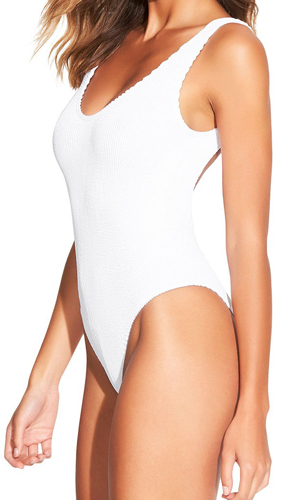 Bound By Bond-Eye The Mara One-Piece Swimsuit ($150)
Red Carter Strappy Plunge One-Piece Swimsuit ($140)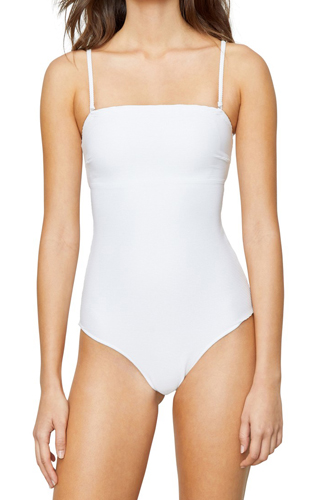 ONIA Estelle Rib Convertible One-Piece Swimsuit ($104.98)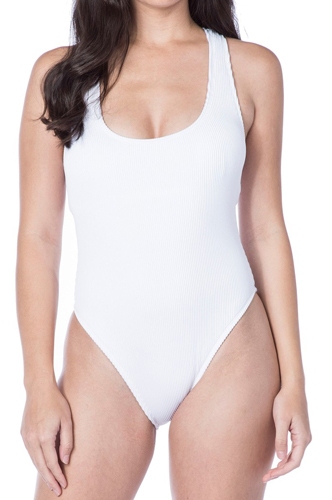 The Bikini Lab Rib-Thym One-Piece Swimsuit ($60)
Andie The Amalfi ($95)
12th Tribe Mila Strappy One Piece ($98)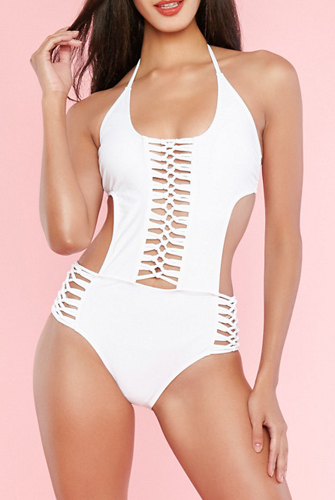 Rainbow Knotted Halter Neck Monokini ($14.99)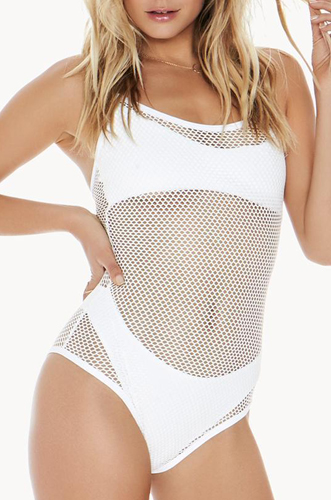 LSpace Mesh Madness One Piece ($169)
Tigerlily Padmaja One Piece ($200)
Ookioh Lisbon One Piece ($98)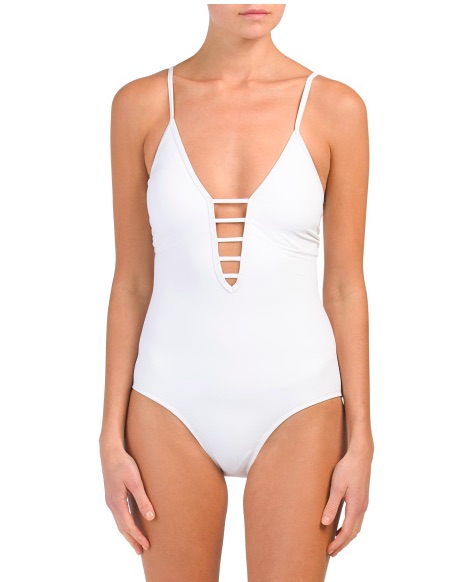 ATHENA Ladder Front One-piece Swimsuit ($24.99, down from $48 at T.J.Maxx)