If you have accumulated so many apps that it takes you an hour just to find the one you need, there's a chance you're dealing with major app overload. For every game you have ever wanted to play, for ever service you need, for every shopping desire you have — there isn't just one app, but tens and hundreds of apps.
And some of these apps simply aren't as useful as they once were (in some cases they've never been very useful). Looking to clean up your apps, but not sure where to start?
Here are three apps you don't really need on your iPhone in 2019, according to experts.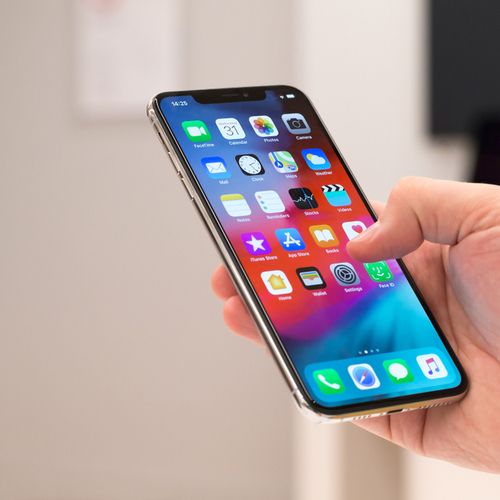 Shutterstock
From social media apps that waste time and collect data on you to stock apps that come with your iPhone (and that you may erroneously believe have to stay on your phone forever), there are three apps that you simply don't need in 2019.
Shutterstock
Facebook

It's no secret that the Facebook app is one of the biggest battery hogs and data snatchers. It's an app that collects data on you, tracks your browser activity, and then sells it to advertisers on your behalf.

It's also very likely the number one reason why you aren't more productive during the day.

"When a Facebook alert shows up next to the app, people begin to salivate just like Pavlov's dogs," reports PC World. "That's why the Facebook app should be the first to go. Of course, cutting cold turkey is too much to ask, so it'll have to be a slow process. You can still check Facebook over Safari, but this will take an extra step or two. You also won't be held hostage to the dreaded alert."
Shutterstock
Pre-Installed Apps

You know all of those pre-installed apps that you never use? Apps like Apple Books, News, Tips, Stocks, and Find My Friends?

Great news: whereas in older versions of iOS you were stuck with these apps, like it or not, and had to deal with the way they needlessly took up storage space, that isn't an issue anymore. If you have downloaded iOS 10 or higher, you can delete pre-installed apps.
Shutterstock
Here's how to get rid of any and all pre-installed apps that aren't serving you, according to Lifewire: "Just tap and hold the app you want to delete until it starts shaking, then tap the X on the app, and tap Remove."